So I'm sure everyone's noticed that vodka bars with names like "Rasputin" and "The Last of the Romanovs" have become wildly popular in the last few years. While we're not here to denigrate the reputation of vodka, or smack talk it in any way, you'll be hard pressed to admit that it's a very exciting liquor. To each their own as the popular saying goes, however, a more recent trend that is becoming apparent is the expansion of the realm of high-end gin distillers, and it is very exciting.
While vodka is distilled from the noble potato, gin is distilled primarily from juniper berries and takes on the aromatic and flavorful qualities of other botanicals that can be part of the distillation process. For example: grains of paradise, saffron, baobab, anise, and on and on. If you like to taste the booze in your drink, then a simple gin and soda with a slice of lime might just be the choice for you. You don't have to muck around with a bunch of fussy cocktail equipment, or suffer the dreaded bloat that occurs when you drink too many beers. The juniper berry and botanical flavors that are naturally present in gin lend it well to simplicity.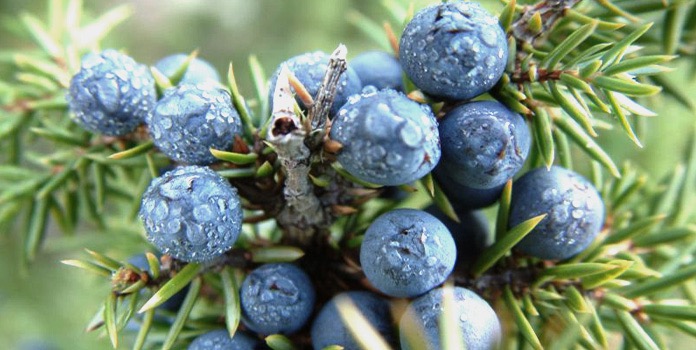 Having said that, you can also whip up a Corpse Reviver, a Negroni or a good old fashioned gin Martini if you feel like getting fancy. If you decide to rent a bartender through Bartendo this summer, consult with them and put together a stellar list of distinct gins to spoil your guests (and yourself, no less).
Here's our top five list of high-end gins, and why we think you'll love them:
Martin Miller's — Blended with ten botanicals such as florentine iris and bitter orange peel, and using crisp Icelandic water in the process, this particular gin is a delight to drink. It has a slight citrus flavor and goes down dangerously smooth.
Monkey 47 — For symmetry's sake, this German gin comprises 47 botanicals and is bottled at an alcohol by volume rate of 47 percent. It is the only gin we came across that contains cranberries as an ingredient. This may sound unappealing, but trust us: it's amazing. The traditional citrus and juniper notes are there, in addition to a grassy, woody aroma that is robust and distinct. An extremely unique gin!
Carounn — Crafted at the BalmenachDistillery in Speyside, Scotland, alongside some of the finest Scotch distilleries in the world, Carounn definitely brings the ruckus. All of the traditional gin botanicals are sourced locally, and some of them are even foraged in the wild. It's no surprise, given the standards of quality that the region is famous for, that this particular gin sips extremely well when served neat.
Hendrick's — Of all the gins we've listed here, this is certainly the closest to being a household name, and with good reason! Its reputation precedes it, and its reputation is fantastic. This is a classic, down the middle high-end gin that you can always count on to taste great and make you feel great – no messing around. Enjoy with soda, cucumber and lemon!