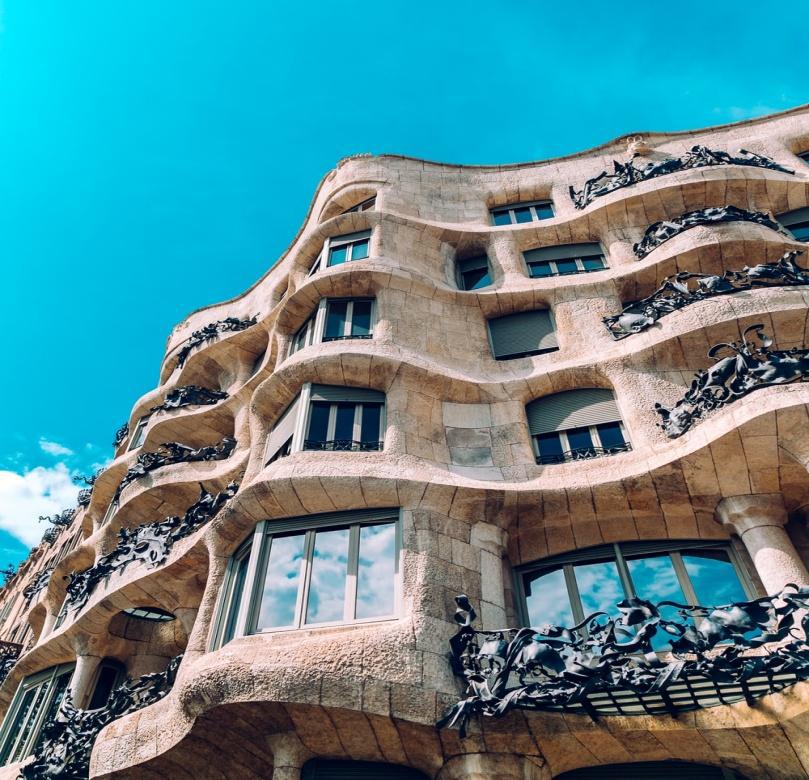 Plan that jam-packed day trip to Barcelona to see the highlights of the city. The ideal getaway would obviously be a longer stay, but sometimes time constraints make it impossible. You will want to pack as much fun into one day as you possibly can!
Spend the day strolling through the streets, checking out glorious churches, beautiful buildings, old museums, and a magic fountain. Eat at some of the finest restaurants in the city or grab a snack to go so you can see more things.
Pick pockets keep busy in Barcelona, so find a luggage storage facility in Barcelona to stow your things while you are exploring this amazing city for the day. Also, many attractions do not allow large bags inside.
While in Barcelona for the day, check out some of the top attractions. Remember to bring your camera along for some social-media worthy selfies!
Placa de Catalunya
The Placa de Catalunya should be the starting point for your day trip to Barcelona. Drop into the Barcelona Tourism office and grab some brochures and maps of the city to help you through your day.
Once you leave the tourism office, wander through the Placa de Catalunya, which is essentially the city center. This large square was built during the 19th century and has breathtaking architecture.
Grab a cup of coffee, sit and soak up the ambiance of the square, then decide where you plan to visit next. Locals are generally friendly and will offer their advice on what you must see while in Barcelona.
Casa Milà
Commonly known as La Pedrera, meaning the stone quarry, Casa Milà was designed by Antoni Gaudí, an architect most famous for his Catalan Modernism designs. This was the last private residence of Gaudí and is now a museum highlighting his career.
La Pedrera describes the roughness of the building, but the finesse of the interior will leave you breathless. Much of the interior is still closed to the public but the rooms that are open make great backdrops for selfies.
Casa Milà was built beginning in 1906 but was not completed until 1912 and is just a short distance from Casa Batlló, another fantastic example of Catalan Modernism. Be sure to check prices and openings before heading over to Casa Milà.
Casa Batlló
Located in the center of Barcelona, within walking distance of the Placa de Catalunya and Casa Milà, you do not want to miss seeing one of Antoni Gaudí's masterpieces. Casa Batlló was originally built during the 1800s.
In 1904, Gaudí began redesigning the residence, turning it into a great example of Catalan Modernism. It has been refurbished several times since the initial redesign and is now open to the public. Check the website's visitor's information for ticket pricing.
When you visit, request the audio guide so you can wander through Casa Batlló on your own and learn more about the history of the building and fun facts about Antoni Gaudí.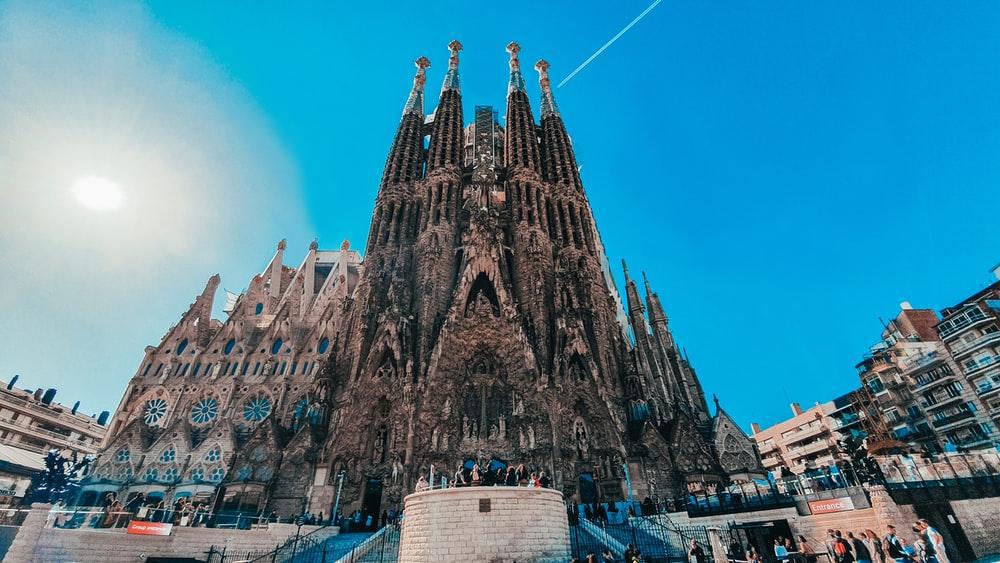 Sagrada Familia
Sagrada Familia is one of the most magnificent buildings in Barcelona and should absolutely be visited while on your day trip to Barcelona. You do not have to be religious to fully appreciate all the Sagrada Familia has to offer.
Grab your tickets online early so you can see the inside of this incredible church while here. Tickets are for a specific time slot, so do not be late or you miss out and cannot get a refund.
You will be blown away by the ornate interior, the breathtakingly painted ceiling, wonderful stained glass windows, and historical and religious artifacts. Sagrada Familia is a UNESCO World Heritage Site and should not be missed.
Park Güell
While your ideal day trip to Barcelona may not include spending time exploring a park, Park Güell is a beautiful place to spend a few quiet moments breathing in the fresh air. Grab a meal to go and enjoy an impromptu picnic at the park.
This lovely green space was meant to be a housing development but only two of the houses were built. Since then, it has become a public park with intricate gardens and architectural elements such as statues and fountains.
You do need a ticket to enter Park Güell, so you will want to plan accordingly and get your tickets early. Learn more information about the park and how to purchase tickets.
Castell Montjuïc
Grab a taxi and head above the city to the Castell Montjuïc and the manicured gardens that surround this extraordinary castle. Located about 590 feet above Barcelona, you can snap some fantastic photos of the city below.
Sign up for a guided tour of Castell Montjuïc for the full experience and learn about the history of this fortress, the city's relationship with the residence of the castle, and other juicy tidbits.
Stroll through the gardens, grab a snack or drink at the café, and visit the gift shop before winding down your day in Barcelona at the magic fountain.
Magic Fountain of Montjuïc
Located in the Montjuïc neighborhood, about a 20 minute walk from Castell Montjuïc, the fountain is the perfect place to finish your day trip to Barcelona. Head over to the steps of the Palau National for the best views of the sunset and fountain display.
Check out the schedule for the magic fountain so you have plenty of time to find a perfect spot to watch the show. With over 7 billion light combinations, no two light shows are exactly the same.
Throughout Barcelona, you will find eateries offering local fare as well as international delicacies. Since you are only in the city for a quick day trip, you may want to forgo a luxurious meal and opt for a more casual dining choice such as a local sidewalk café.
Shops and boutiques offering amazing souvenirs and one-of-a-kind creations will draw you in as you move throughout the city. Don't get sidetracked or you will never make it through the city in just a day!
There are a number of things to see and do while in this unique and ancient city and these are only a sample of places to experience. Pick and choose which attractions to visit and create your own Barcelona experience!