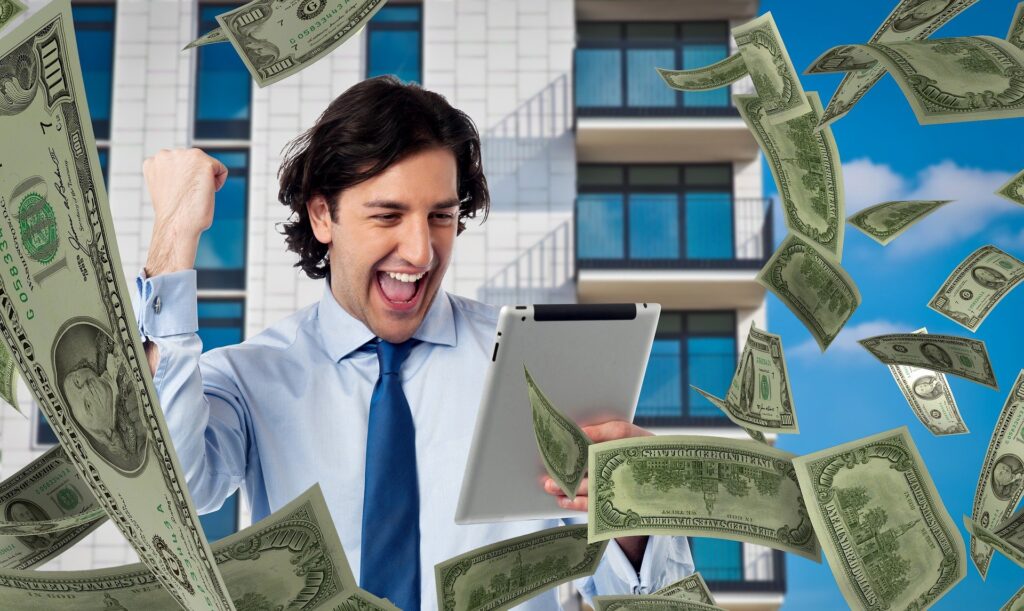 Choosing the best bookmaker can be a huge struggle when getting started as a bettor. If you try to search online, you'll get a long list of good sites. However, some use fake information and offers to lure you into registering with them. Therefore, you shouldn't rush to find the best bookmakers on the market. But suppose you need one quickly, here are the features you need to look out for.

1. Sports Betting Services

Online gamblers are always looking to be spoilt for choice when it comes to modes of betting. Suppose you're interested in sports betting; you should find a site trusted in that particular sector. From there, go ahead and find the specific sports you're interested in. This makes sense since different bookmakers put great emphasis on different sports.

Maybe you're looking for sports played in a given country, then you can search based on that. That way, you can enjoy improved coverage, tips, odds, etc. While many online bettors enjoy sports like soccer, rugby, tennis, basketball, and hockey, you can still choose any sport in which you're interested.

2. Should be Legal

A good betting site should be licensed and legal. Before using any platform, you want to be sure that it's licensed and regulated by a reputable Gambling Commission. To be sure that you're in the right hands, you might want to check out various online reviews on the internet or via the application you're about to use.

This factor is even more critical in markets where online gambling used to be illegal. But you should be careful since some bookies operate without heeding to the terms and conditions put in place by the relevant government bodies. If you notice that a given platform is not licensed, then it's not safe for you.

3. Should be Reliable

Some of the best bookmaking sites experienced major outages and have never lived to see the light of the day. If you remember 666Bet, then you know what we're talking about. It was one of the best companies until it went down in 2015. It's unwise to pick an unreliable platform that could go down with your money at any moment.

Take your time and do the due diligence. Before sending your money, you want to confirm that the company is reliable and reputable. Your ideal bookmakers should have the right technology to take them through tough times, such as when major events are ongoing. If you hear many complaints about a given app or site, then you shouldn't use their services.

4. Live/ In-Play Betting

Many platforms will let you place your bet even when the event has started. But not all of them have integrated this feature into their system. A good bookmaker shouldn't stop you from wagering just because your favorite sport or race is ongoing.

However, the only difference is that after an event has started, the odds can either be way shorter or longer than usual. This will always depend on the manner in which the match or race is unfolding. You also want to be sure that even when the event of ongoing, a good bookie should still give you some of the best odds.

5. Live Streaming

After placing your bet, you would be happy to follow the match closely and see whether you're winning. Following matches are hard these days since various platforms such a lot of money for the same. But a good bookmaker should provide live streaming services at no extra cost to their customers.

Live streaming has become one of the most important features. If you can live streaming on a given bookmaker's website, then you're in the right hands. Bet365, for instance, has been one of the best sites for those looking to stream tennis. Thus, you should use a platform that lets you live-stream your favourite sport.

6. Cash Out

Even if you're a seasoned bettor, at times, things might not work in your favour. That's why a good bookmaker should have a cash-out feature. With this feature, you can settle your bet before the final whistle. Unless a platform has this feature, then it might not make you a happy bettor in the long run.

Cash-out is a modern feature that lets you reduce the risks associated with betting. You'll be able to lose less and win more. Thus, before you choose to register with a given company, you should be sure that they have the cash-out feature.

7. Good Customer Care Team

No matter how good a given website can be, it needs to give its customers the best priority. Even if all the features above are available, it all boils down to how good the support team is. The customer care team makes sure that you have the best experience using the platform, and they should have the best communication skills.

A good customer care team should be with you at all times. Suppose you're stuck, or you don't understand some aspects of the site, then you should reach them. A good support team should help you solve your problems in the most professional manner possible. Thus, check to confirm that the platform or app you're about to use has an outstanding customer service team.

Closing Thoughts

Note that you can use the tips above to find the best bookmakers. Though this might not be a comprehensive list, it contains some of the essential features to look out for. Would you like to learn more? Then get in touch with us today.