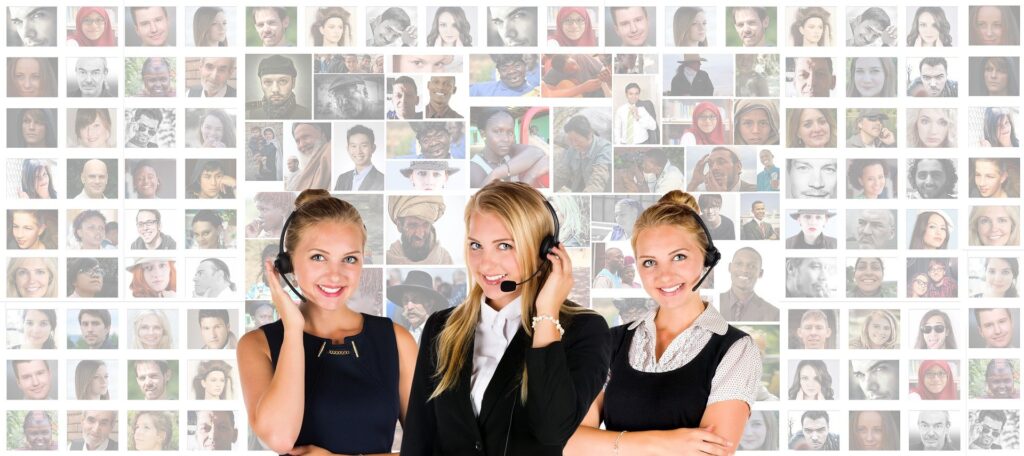 Can you think of other things you need to be doing when it comes to providing first-rate customer service? That is to the people keeping you in business?
By providing folks with their service needs, you stand a better chance of keeping many coming back to you.
That said what more can you do when it comes to meeting the needs of your customers?
Listen to what Your Customers Tell You
One of the big keys to providing the best in service to your customers is making sure you hear what they say.
So, if a customer comes to you in person or calls you or even sends an email with a question or issue, do you hear them?
Not only should you listen to what they have to say, you also need to do it in a prompt manner. Leaving customers hanging on such things can turn some of them off. Turn too many of them off and they could go elsewhere for such business needs.
It is also important that you have top-notch employees ready to serve your customers.
Unless you run a one-person business and you have no employees, you rely on folks to deal with your customers. As such, you want talented and personable employees there to meet the needs of customers.
Speaking of meeting customer needs, do not sleep on the quality of products you have to offer.
Whether you sell products to customers or they come to you for services, your products have to pass the test.
So, if you operate a spa business for example, having one top spa table after another is key. What customer will want to spend time and money dealing with a table that is uncomfortable? The same could be said if it might even injure them.
Review the products and services you offer on a regular basis. Make sure they not only pass the test of customers but also your tests.
Keep Technology at the Forefront
While there are some businesses out there able to manage to get by on little tech, such a thing tends not to be the norm.
With that in mind, do your best to keep technology at the forefront of your operation.
Along with having a first-rate website and active on social media, having a small business app is key. Such an app can allow you to have a 24/7 connection with current and prospective customers.
Another option if you do not have it as of now would be adding an online store.
Much like the small biz app, an online store also allows for that 24/7 connection to the consumer world.
Take the time to look around and see what kind of technology your competitors are using if at all possible. This could give you some insights into what changes you may need to make. That is in upgrading your tech offerings to people coming to your business.
Yes, running a business is a full-time job and then some.
That said one of the key elements to success is making sure customers know you gave them your best.