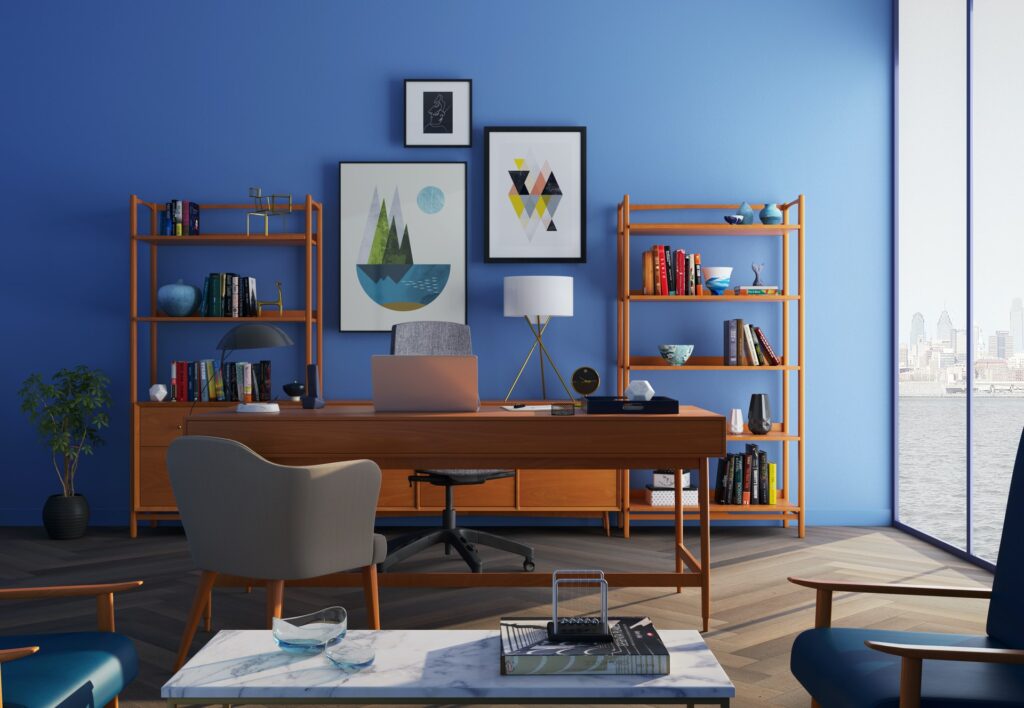 The previous year has made us all drastically rethink the way we perceived our living space. From being a place of general relaxation, our home is now where we sleep, study, work and entertain ourselves for the foreseeable future. With most of us being cooped up in the home for months now, it's no wonder that renovation projects are increasingly popular. As we spend more and more time indoors, we drastically rethink our relationship with our homes and think of ways to get more from our space. We now want sanctuaries that don't just help us relax and unwind, but a place where we can be at our most comfortable and productive. If nothing, home renovation projects are an excellent way to exercise your pent-up energy into something productive and worthwhile. If you're interested in learning how you can remodel your home in light of recent trends, keep reading below.
1. Style Fusion
Style fusion is an increasingly popular trend for home improvement, which allows you to exercise your creativity. Previous interior design trends centered on homogeneity, where you could only use one trend influence in your décor. However, mix and match is the biggest thing, and it allows you to work with décor as creatively as you like. You can mix a timeless, classic design with something more art-deco and quirky, or mix Asian décor elements with Scandinavian design. 
However, we suggest that you clear out any furniture in the room before you get to work on your style fusion experiment and begin with a blank canvas. This way, you can plan much better and execute your ideas cleanly. Furthermore, you can also prevent any delicate items from breaking or getting paint splatter on your furniture. Storage units are an excellent, cost-effective, and safe way to store your furniture while you redecorate. With storage units, you can take your time as you redecorate and renovate without your entire house becoming a mess.
2. Greenhouses and Pergolas
The pandemic sure came with its fair share of cons, but one of the top pros is that it allowed us to devote more time to our hobbies. One of the most popular hobbies that people have developed has been gardening, as all of us took more time out to engage with nature. Gardening is an incredibly gratifying hobby, and you can try your hand at growing a variety of plants, flowers, vegetables, and fruits. If you have a green thumb and want a better place to exercise it, build yourself a stunning new greenhouse and a pergola.
The greenhouse is an incredibly worthwhile project which will allow you to grow your favorite plants in an optimal environment. Furthermore, the addition of the pergola adds more excellent utility to your outdoor space. You can build a comfortable outdoor seating area, perfect for spending those hazy summer nights in. If you like to spend as much time outdoors as possible, you can even transform your pergola into a stunning outdoor office as you work from home.
3. In-Home Entertainment
One of the biggest reasons why the pandemic hit everyone so hard was that it greatly limited the available entertainment options. With even essential markets opening with restrictions, there was no way that cinemas, bars, or other recreational areas would be open. However, there are solutions to every problem. Suppose you can't go to the entertainment, it's best to have the entertainment come to you. Suppose you're aiming for a more significant remodeling project. In that case, there can be nothing better than adding a recreational area to your home.
Home cinemas are trendy options these days, as are game rooms, libraries, and home gyms. Each option gives your house an immense amount of utility and lets you entertain yourself in the safe confines of your home. The basement is often the most popular room to convert into a game room or a library, or a gym, based on your preferences.
4. Bathroom Spas
Suppose you want to experience a taste of luxury within your home. In that case, there can be no better place to remodel than your bathroom. A traditional, slippery, dimly lit bathroom can make even the most stunning homes feel poorly decorated and gross. While you may not imagine it, a well-decorated, airy bathroom can be incredibly relaxing and help reduce stress. With a few additions, you can quickly transform any bathroom into a luxurious, rejuvenating spa.
One of the best ways to transform your bathroom is by adding a rain shower. You can also customize your rain shower by adding lights, which make for an incredibly immersive experience. You can also add soaking tubs and steam showers or aromatherapy showers to help you de-stress. Although these more considerable renovations make a huge difference, you can complete the look by adding scented candles, bath bombs, and bathroom tables. You can also add gilded mirrors, plants, and eye-catching décor pieces to complete the look.
5. Graphic Tiles
Adding graphic tiles is an excellent way to make your home a much more creative space. You can use graphic tiles in virtually every room in the house, and it's a great way of adding more color and depth to your home. Graphic tiles also help add greater detail to any room, making the area look more put-together and well-thought-out.
If you feel graphic tiles are too bold of a step, you can opt for a smaller pattern in more neutral colors. Furthermore, graphic tiles can go with various décor options, ranging from classic and timeless to modern and fun. You can try out different patterns and colors to find one that works for you and makes your home seem all the more personalized and fun.
6. Conclusion
Incorporating these home remodeling ideas into your home won't just make your home look prettier. They'll also help add greater functionality to your home and make staying indoors seem like less of a punishment. You can transform your home into a sanctuary where you can freely express yourself and relax.