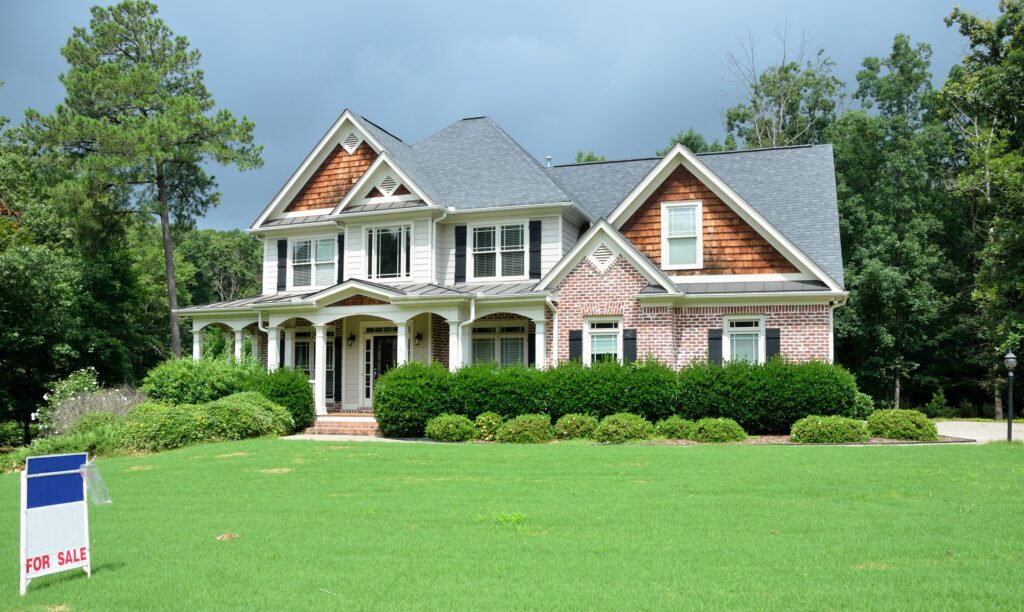 When you are ready to sell your house or flat, it's understandable that you want to do so as quickly as possible. There are many reasons why people need to access the cash profit that they can make from selling their homes, and the faster that you're able to secure a sale, the faster that you can achieve whatever goal it was that prompted you to try finding a buyer.
Among the many reasons that people want to sell their homes are a desire to fund their retirement, a move elsewhere in the UK or to another country, stopping the repossession of their current property, because of a family illness, a change in personal circumstances such as the birth of a child or a divorce, or wanting to sell a property inherited through probate.
The six tips below from LDN Properties offer all homeowners some useful advice to help speed up the sale of their properties even if a house sale has fallen through. Consider using some or all of the advice to help accelerate the sale of your house or flat, and taking advantage of a property market that is currently experiencing rapidly increasing home sale prices. 
1. Simplify your home and remove clutter and some personal items
An easy and zero-cost way to make your house or flat more attractive to potential buyers, and therefore more likely to sell quickly, is to remove clutter and certain personal items.
When people come to visit your home on viewings to tour the interior and exterior before deciding whether to make an offer to buy it, they might be put off if the rooms are cluttered and filled with some belongings of yours that you may like but they find objectionable. The goal should be to make your home seem as open, spacious, and inviting as possible.
Rooms that have too much furniture and other items in them can look smaller than they actually are, and your goal when selling is to create the opposite look. Streamline and simplify the layout of your rooms so that they look large and let in as much natural light as you can.
Similarly, you can temporarily store artwork and other items that might give people a potentially negative view of your home. That doesn't mean every room should have a barren appearance, but the rooms should look understated and inviting to people when they are on viewings.
2. Mow the lawn and make other improvements to the look of your home's exterior
Following the first tip in this list is crucial to keep the inside of your home looking its best, but it's just as important to make sure that the exterior of the property is also in perfect condition.
If your home has a garden then this will be a major attraction for potential buyers when they come to visit, and it's also one of the very first parts of the property that they will see. First impressions are incredibly important, particularly when you are trying to sell your home quickly, and a house with a damaged or dirty exterior will be a turn-off for many people.
Improving the external appearance of your home can be as simple and zero-cost as taking out some weeds and moving the lawn in order to make it look tidy and attractive.
You should also take some time to ensure that the rest of the front of your house is in pristine condition, including checking the front door, window ledges and roof for any cracks or other damage that you might be able to easily repair and at a relatively low cost.
3. Contact a fast cash home buying company to sell your house or flat
Companies such as LDN Properties can give you a great option for selling your home within just a few weeks. These businesses offer fast and fair cash payments for buying all shapes and sizes of houses and flats, and their goal is to complete the purchase as quickly as possible, including exchanging contracts and paying you the proceeds.
The goal of these companies is to buy your home on a faster timeline than if you entered your house for sale in a property auction or used the services of an estate agent.
A property auction might seem like an attractive option because the winning high bid is deemed to be a legally binding contract to buy your home, which gives you certainty about selling. But there's often a long wait between entering your home for sale and when the auction occurs.
Using an estate agent can take even longer, often many months or even more than a year. And you will also have to host time-consuming and inconvenient viewings for prospective buyers.
In addition, the reputable fast home buying companies also won't charge you any fees. This is a major benefit compared to selling through an estate agent or property auctioneer, as both those options will charge you commission that you'll have to deduct from the overall sale profit. With a fast cash buyer you're guaranteed to receive the full sale price that they quote you.
4. Consider investing in upgrades for the bathroom or kitchen
Some steps that you can take to make your house or flat more enticing to buyers, and therefore more likely to secure a speedy sale, might cost a large amount of money. But the reward can be an increased overall sale price for your property, which means a greater profit from selling.
Two of the most heavily used rooms in any home are the kitchen and the bathroom, and if either or both of these locations in your property look shabby, have damage, or otherwise are long overdue for an upgrade then you might want to consider investing in some remodelling work.
For the kitchen this can be everything from a smaller-scale project replacing some devices such as the dishwasher or fridge, through to large-scale complete renovations that completely change the appearance of the space for the better.
And in the bathroom, upgrades could range from installing a new higher-end shower and bathtub through to a total transformation of the room.
The extent to which you can work on upgrades to the kitchen or bathroom will depend heavily on how much money that you have available to spend on such projects. Only spend an amount that you can afford, and if you calculate that the total net benefit to your home's value will be minimal from the upgrades that are within your budget it might not be worth pursuing them.
5. Make sure you set a price that's not too low or too high
One of the crucial factors that can determine how quickly your house or flat will sell is the sale price. You want to avoid setting a price that is too low because this can mean you will lose out on profit unnecessarily. But you also want to opt against setting a price that's so high it deters people from even wanting to have a viewing of your home.
Some free research can help with determining the best choice of asking price for your property. Start by browsing websites such as rightmove and Zoopla that specialise in home sales, and browse similar size and conditions of properties like yours in the area and nearby. This will give you a good general idea of the price range at which such homes are currently selling.
You could also consult with local estate agents to get their input on the ideal sale price for your property. Local estate agents can often be found by searching the member database of the NAEA. But be cautious with any advice that they give you because they might quote you a very enticing and high price with the hope that you will agree to sell your home through their business, even though they know they realistically will have to sell at a lower value.
6. Take professional photographs of all areas of the property
When you list your home for sale, whether it's online through a property sales website, through an estate agent, or other options, you want to ensure that your listing includes great quality pictures of the interior and exterior of your house or flat. Professional photographs that show off your home will attract significantly more interest than poorly lit and unattractive pictures.
If you are selling your property independently it might be worth a small investment in paying for a professional photographer to take pictures of your home for your listing. If you sell through an estate agent or property auctioneer they should have a professional that they can enlist to take pictures to help promote your house or flat and help it to sell as quickly as feasible.