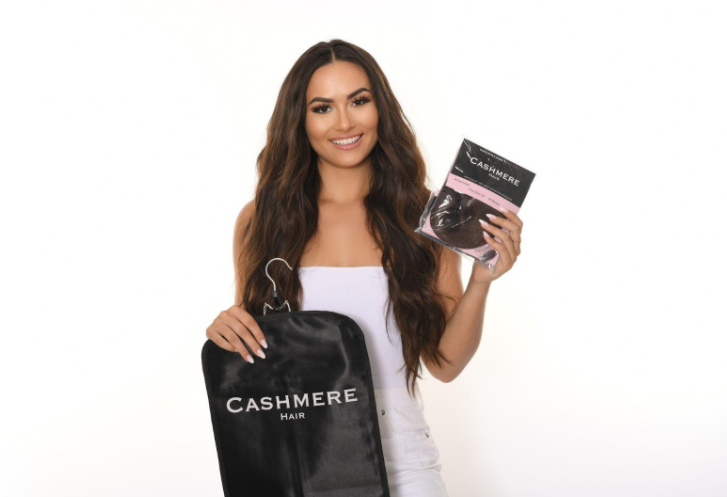 Clip-in hair extensions can be a great asset to any girl's hair arsenal, but before investing your money and time into this product, there are some essential things to keep in mind.
You should know what type of clip in extensions you want (sew-in or magnetic), whether you want 100 percent human hair or synthetic extensions (or a mixture of both), what type of color you want, and how many extensions you want to apply.
The following article will walk you through these important factors and help you get the most bang for your buck.
Hair Extensions
According to Statista, the global wigs and hair extensions market will value some $13.28 billion by 2026. This signifies the rise in demand for human and synthetic hair extensions.
Human hair extensions can be of varying quality, but they are usually more expensive than synthetic options. One hundred percent human hair is typically less shiny than mixed or synthetic blends because it has not been chemically treated to improve coloring. It means that if you want a shiny, bouncy look to your hair, then you should go for a synthetic blend. 
Human hair extensions are typically softer and silkier than other extensions; however, this may not always be the case. Softer, more expensive human hair can sometimes be challenging to work with and very slippery (which makes for a nightmare when trying to keep your hair in its place), while cheaper, "towel-like" human hair can be challenging to blend with other types of extensions. 
The best thing you can do for yourself is going to a salon and have an expert match the texture of your natural hair with the extensions.
What Kind of Color Do You Want?
Because clip-in extensions are usually 100 percent natural human hair, they can be dyed just like your own locks.
Make sure that when you buy the extensions, you find out if the color is virgin (never been colored) or "Remy" (which has been chemically treated to hold its color better).
You must make sure to purchase extensions that match both the texture and color of your hair. Otherwise, your results will look unnatural and patchy. You should also make sure to test any dye on a strand of your natural hair before you jump the gun and start dying all of your extensions.
What's Your Budget?
Depending on what type of hair you buy, clip-in hair extensions can cost anywhere from $25 – $100 per piece. The more expensive the hair, the longer and thicker it will be.
You can expect to pay around $150 for a set of 16″ extensions, which is just enough length to match most people's natural locks.
You must choose reputable vendors who sell hair extensions at a much lower price than the competitors and offer both human and synthetic hair in all sorts of colors! Some vendors also provide free shipping on every order, so keep that in mind when you start shopping around.
Even if you don't match the exact color of your hair, clip-in extensions are a great way to liven up your look and add body or length. You should invest time into finding the perfect match for yourself because the results will leave you with flawless-looking locks!
What's The Installation Process?
Unlike sewing in hair extensions, which need to be sewn or glued into your head, clip-in extensions are effortless to install. All you need is a friend (or three) to help attach the clips to your locks.
Make sure that you use metal clips on people with thick hair and plastic clips on people with thin hair. 
If you have long hair and plan on applying more than four sets of extensions, it is easier (and faster) for someone else to apply them for you. Once attached, take care not to bump or scratch your head, as this can cause the clips to fall out.