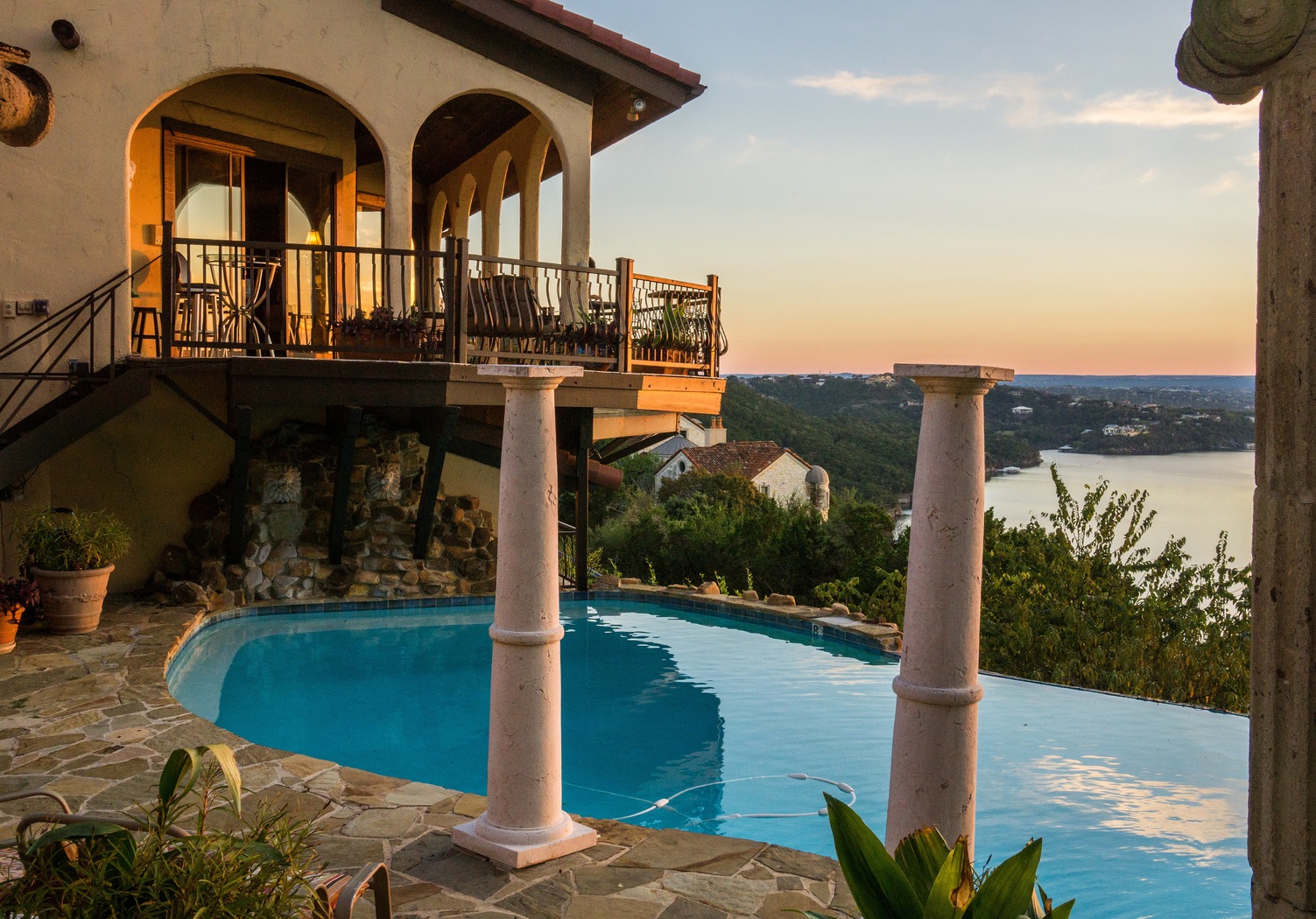 For some reason, many people's thoughts turn to booking their summer holiday after Christmas.
Maybe they have had enough of the long, cold winter. Or perhaps they feel like they need something to look forward to keep them going throughout January, arguably the most depressing month in the whole year.
Most likely though, people think they can grab a great bargain in the New Year sales, which of course you can!
However, with so many destinations on offer, as well as varying types of accommodation, how do you decide where to go and most importantly, where to stay?
Thankfully, that is an easy decision to make. You should book your own private villa. Hands down, booking a villa for your next holiday abroad will be the best decision you ever make, and here's why…
1.   Villas can be found in a variety of locations
Unlike hotels, which are mostly only found in built up, highly touristy areas, villas can nearly always be found in both populated and rural areas. Therefore, if you want unrivalled peace and quiet, then villa holidays are perfect for you.
Whether you fancy sunny Spain, the culture of Cyprus, the unrivalled beaches in Portugal or the undeniably great value for money that is Turkey, you can find your dream villa in destinations all over Europe, as well as more further afield in exotic locations such as the Caribbean, or even the United States.
2.   Villas are more cost-effective
You may be under the misconception that renting out a luxury private villa for your next getaway is out of your price range, when in fact, a villa can be a lot more cost-effective than staying in a hotel – especially if you are travelling in a large group.
In fact, the more people you can find to come away with you, the cheaper it will be per head. Therefore, why not invite some extended family or some friends? Not only will you save a lot of cash, but you will also arguably have a lot more fun.
3.   Villas provide 100% privacy
If you want to spend quality time with your own family, without the distraction or nuisance of other (sometimes loud) guests, then a villa is the right accommodation choice for you. Not only will you have a whole private villa to yourselves instead of just a room and possibly a living room if you are lucky, but you will also have your own private pool.
You know what that means? 24/7 pool access. If you want to indulge in a midnight swim, you can have one. If your kids want to go for a swim at 6am when they first wake up, they can. No waiting for lifeguards or waiting for the shared pool to be clean and opened up. You can use it whenever the mood takes your fancy.
4.   Villas can feel like a home from home
Whether you are planning a quick break or a long and relaxing two week holiday, a villa can allow you to experience your preferred home comforts in a way that a hotel never could.
For example, you can put your children to bed and not be restricted to your hotel room. Instead, you can sit by the pool and enjoy a glass or two of wine, or even have a late night swim.
You can eat whenever you want without being restricted to hotel meal-times. You have more space to store your belongings. You can have your own room, completely separate from your children or other family members. You can do your own washing as and when you want to, without having to rely, or spend money on, a laundry service.
The list goes on and on.
5.   Last but definitely not least… Wi-Fi
Anyone who has ever stayed in a hotel will know that the Wi-Fi available is not always the best, and nothing is worse than over-tired, hot and cranky children, or even worse, teenagers who cannot access the Internet, especially their beloved YouTube.
Not to mention the fact that you probably want to be able to gloat about your magnificent holiday on all your social platforms without having to use all your roaming data in one setting. If you choose to stay in a villa, you will not have this problem. You will have Wi-Fi and it will be good Wi-Fi.