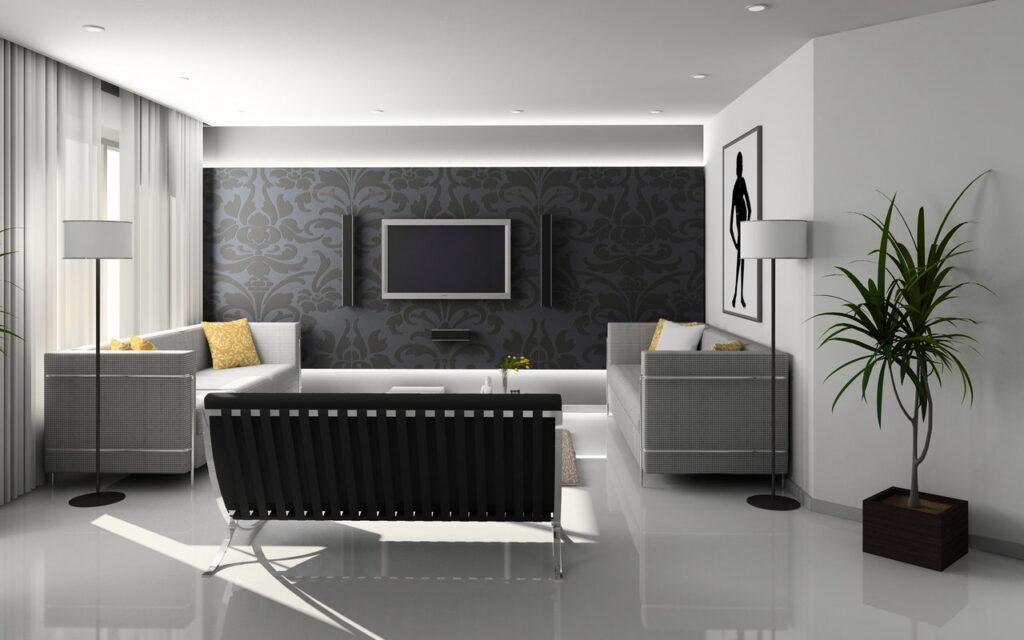 There are quite a lot of DIYs on the internet nowadays. While this is largely positive as it opens your mind to ideas that you may never have conceived, it can also be quite overwhelming because there is just too much to see to the point that making simple decisions could become a chore. Therefore it is important to know what you really want before searching it up on Google. 
Decorating your home a fun way to engage yourself productively. For many, painting their walls is a must-do, but hey, wallpapers are in vogue now so perhaps consider switching to the other side. Wallpapers are slowly growing on people and many that never thought they would consider it has actually put it up in their homes. They are inexpensive, removable and fanciful. Have no fear because no matter how weird or difficult you think your style is, there is a wallpaper just for you. If you aren't fully convinced, visit this website https://www.photowall.co.uk/ for different wallpaper designs and inspiration. 
Also, below are some reasons you really should consider getting wallpaper instead of wall paint. 
You get to Choose the Vibe Unique and Specific to You 
Unlike with wall paint where you can't really mix colors as much as you want, wallpapers allow you to do that and more. The designs are diverse and you will always find something that suits the mood you want to create in your home. It's your space after all and there is no limit as to what you can do with it. Oh and if you want a different vibe two years later, you can always switch it up.
You Can Play With them by Mixing Two or Three Different Designs Around Your Home
There are monochromatic wallpapers, multi-colored wallpapers and wallpapers that look just like your wall paint. The point is there are options, a large variety of them. Colorful, patterned, neutral or even geometric. Don't hold back on making your home as comfortable as you want it to be. Just make sure that you carry out adequate research to know what you like before going for it. 
Be Fancy, but Moderate
While you may feel the need to make a statement with your wallpaper, consider not doing too much or going over the top. Just like many other things, you don't want to reach a point of overkill where it just becomes too much and overwhelming. It could take away the beauty or theme you may be trying to create. You can go instead for understated options if you fear that you may do too much. A monochromatic wallpaper or a small scale print is always a go-to option when you are unsure of what you really want.
Wallpapers Can Fit Anywhere in Your Home
Do you want it on the wall behind your bed? In your bedroom nook? Behind the vanity table? or even in your closet. Wallpapers will look good anywhere you put them. they make the difference a room needs to make it look alive and peaceful which is what you will always want to achieve. There is quite a lot of impact a wallpaper can make in your home if you choose the right style. 
It is an Inexpensive Way to Make Your Home Stylish 
Wallpapers have been designed to withstand strain, stress and even heat. They are made mostly from vinyl which makes them washable and generally durable. They are mostly inexpensive and easy to find. They are especially useful in the kitchen where the heat from your stove can easily affect the walls or paint in your kitchen.
If you are quite convinced, but still looking for your unique style, just take your time, do your research and ask for ideas. Always remember that you can create your own style with wallpapers. As much as researching is important, consider going in blindly and just make art out of it, you may be surprised to discover your hidden artistic talent.