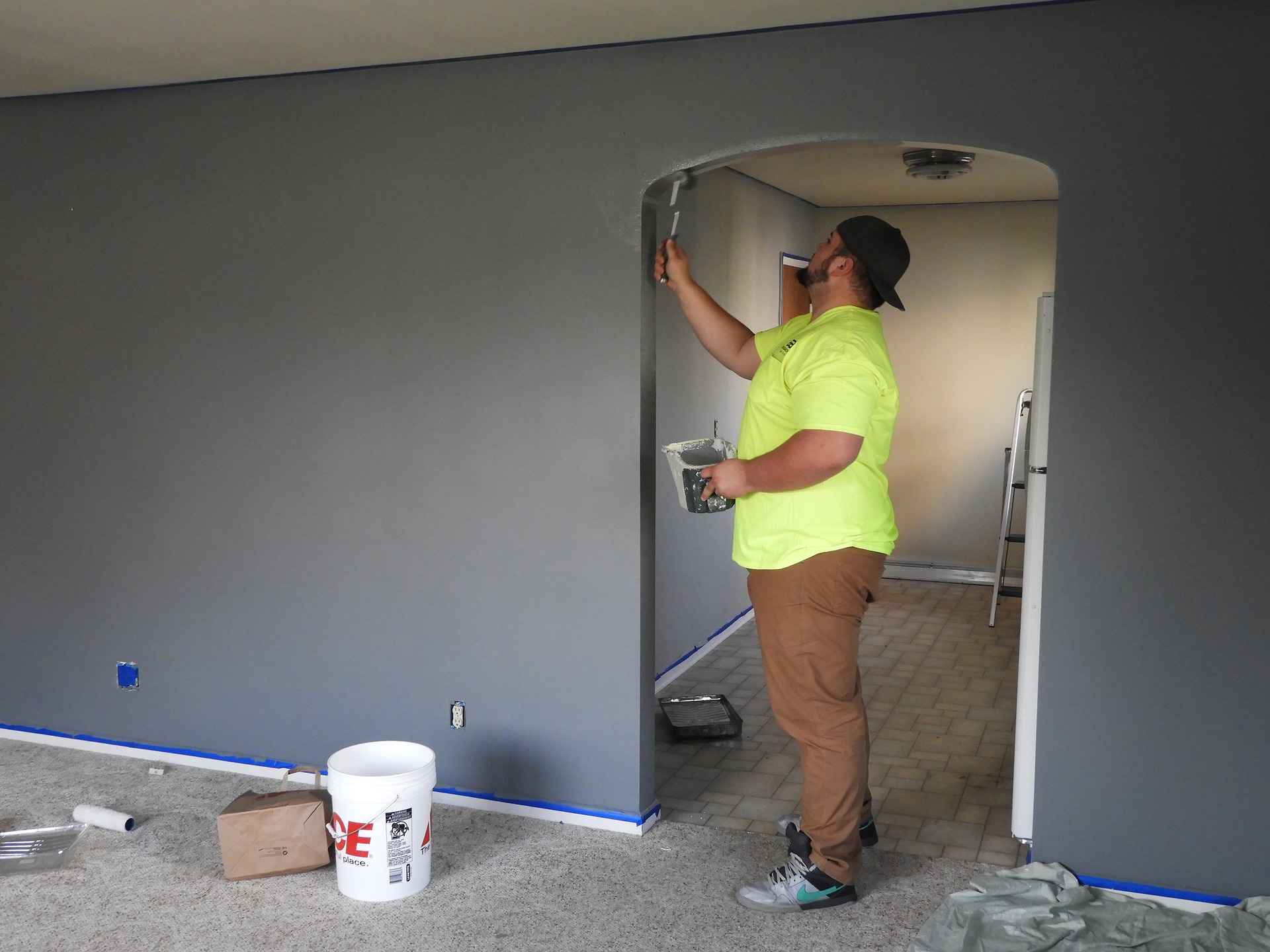 However long you've lived in your home, there may come a point where it's time for a change. Whether it's by adding a lick of paint to the walls, purchasing new furniture, or splashing the cash on major home renovations, many homeowners carry out home improvement projects to not only improve the overall look of their property but to increase its value. 
If you live in an older property and want to bring it into the 21st century, or you're looking to sell, here are 10 of the most common home improvements that you can carry out to add value to your home.
Modernize Your Kitchen
You have probably heard the saying that bathrooms and kitchens sell homes, and it's true. If your kitchen is looking a little dated, it may be time to carry out some renovation work. For those on a tight budget, there are small but subtle changes that you can make, such as giving your drawers and doors a fresh coat of paint, whereas for those who have money to spare, you may want to remodel your kitchen entirely. The process of remodeling a kitchen from start to finish can be long and tiresome, so make sure that you have a plan in place and create a budget to ensure you spend within your means.
Update the Bathroom
Many homeowners see their bathrooms as the one area of the home where they can relax and indulge. As a place of luxury, the bathroom needs to be fitted with modern fixtures to create a spa-like home experience. If you've lived in your property for many years and have never made changes to your bathroom, now may be the best time to install a whole new bathroom suite. While it will be a costly affair, updating your bathroom is one of the best ways to increase the value of your home, as well as impress potential homebuyers.
Lay Down New Flooring
Whether it's for your living room, dining area, kitchen, or bedroom, very few floors tend to last a lifetime. Even if your floor hasn't worn out yet, it may become outdated in style. In the past, bathrooms were known to have carpets in, however, those days are long gone. If you're after a home improvement that will impress home buyers from the moment that they step foot into your property, updating the floor can transform the entire look of a room. What's more, it doesn't have to be an expensive task either; there are tons of easy DIY options available for those who are on a tight budget.
Paint and Decorate
Outdated color schemes, dated wallpaper, and drab paint can devalue and age your property. If you have any of the issues listed, it may be time to strip back your walls, as well as fill over any imperfections with a simple coat of emulsion, which can all help bring your property into modern times. For those who are planning to put their property on the market, it's crucial that you do all that you can to make your home appealing to prospective buyers. If you're unsure about where to start, your first port of call should be to focus on the walls in your home. 
Create Extra Storage Space
The more space you have in your home, the better. For those who don't have a lot of room to play around with, making the most of the space that you do have can be a great way to increase your home's value, especially in unused spaces. Many homeowners go down the route of adding built-in storage space which eliminates the need of having to splurge out on additional bulky furniture. One of the best examples of this are alcoves which don't tend to need any additional living or floor space, making them perfect closet and cupboard alternatives. 
Install Solar Panels
Although they're regarded as one of the most expensive home improvements that you can make, adding solar panels to your home can be a worthwhile investment when it comes to adding value. Not only will you have the opportunity to create your own power, but you should also notice a decrease in your energy bills at the end of the month. Look for a reputable company before going ahead with a sale. For example, Semper Solaris is an experienced company that provides solar panel installation in Sacramento. This installation company provides solar Sacramento services, including solar power, roofing services, heating and air conditioning units, as well as battery storage.
Fix Structural Defects
One of the biggest problems that can devalue your property is having structural defects. Whether it's a leaking roof, a buildup of damp, or a cracked lintel, structural defects can range in severity. Before you carry out any home improvement work, it's advised to fix structural defects first, otherwise, you may have difficulty trying to sell your home. If you aren't sure where to begin, make sure to take some time to go around your property where you can identify any areas that are a cause for concern.
Improve Energy Efficiency 
Each year, more and more homeowners are taking notice of climate change and doing all that they can to help the environment. If you would like to create a greener home and want to reduce your carbon footprint, there are various energy efficiency tips that you can take on board. Turning off standby appliances, turning down your thermostat, as well as switching to energy-efficient lightbulbs are just some of the changes that you can make to create an environmentally friendly home. To save money on your energy bills, it's advised to perform an energy audit where a professional will visit your property and examine your energy consumption, giving you useful tips and advice on how you can cut back.
Add Curb Appeal
If it's time to say goodbye to your old property, getting it in good order before homebuyers come to visit is crucial. How your home looks on the outside can say a lot about you as a person, so spending time on the exterior of your property is important. There are several things that you can do to add curb appeal, such as by adding cladding, landscaping the front, or a new paint job. Remember, first impressions count, so if your home doesn't have any exterior charm, you can't expect potential homebuyers to be interested in purchasing. 
Attic Conversion
Another great home improvement that is sure to increase its value is converting the attic. Depending on how big your attic is, you may be able to add an entire extra floor to your property, which can be used for all sorts of purposes, such as an extra bedroom, office space, or a games room to name a few. While there are many straightforward home improvements that you can make, an attic conversion is not one of them. This type of job is not for the faint-hearted, nor for those on a tight budget, so if you're wanting to make serious changes to your home, it's recommended to hire a professional to complete the job, rather than going down the DIY route.
No matter how long you've lived in your property, there may come a time where you're after something new. If a move is on the cards, it's important to get your home in the best condition possible, not only to increase its value but to help entice homebuyers.