Your dining table or the desk in your home office has seen better days; it was never a luxury purchase to begin with, it's been with you through thick and thin, and it's definitely showing signs of its age. You've hauled it with you every time you've upgraded your home or condo, but now it's finally time to upgrade your furniture, too. If you're ready to bring dignity and beauty into your home furnishings, you can't do better than buying solid wood.
Modern wood craftsmen in Toronto have a special level of skill and dedication that goes back generations and many shops are passed down from one generation to the next, such as Woodcraft, which has been operating out of its Markham workshop since 1974 when it began in a barn. When you're considering hand-crafted wood furniture, it's best to be sure that the company you work with will be able to meet your expectations in terms of material, colour, dimensions, and delivery before going any further and actually placing an order.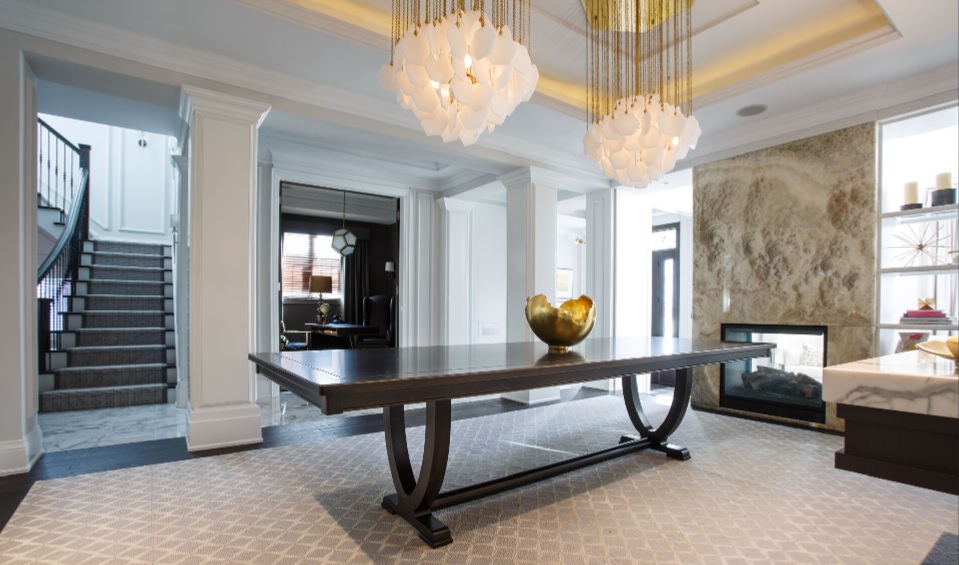 Sturdy wooden furniture built by masters of the trade often become family heirlooms and materials like cherry wood actually darken with age, moving from a light yellow tinged with bright cherry pink to a warm, more sophisticated brown. Often a great desk or bookcase only grows more beautiful, and while it can be damaged or the colour can chip or fade, a solid piece can always be restored and refinished. When it's time to get an older piece like that refinished or repaired, only an experienced craftsperson should be allowed to touch it, someone who eschews faster, cheaper techniques like acid soaking. Custom wood furniture is worth caring for properly and that includes hiring professionals to restore it to its original beauty or breathe new life into it.
History proves that custom wood furniture has always been the best choice throughout human history and archeologists have unearthed household items from ancient Egypt that include such things as wooden beds, headrests, and tables. As far back as the Neanderthal age, people have been working in wood, and while the techniques employed by modern workshops like Woodcraft are considerably more sophisticated, one thing hasn't changed: the romance and dignity of real solid wood.
One more important thing to consider when shopping for a custom wood furniture business is the chosen company's method of delivery. This might not sound like much to worry about it, but it can be, especially if you're left without an idea of how to move it back to your home. Always opt for a company that can give you the white glove treatment, including placement and set up within your home.Always thoroughly research your decision, visit showrooms, and look through catalogues of past work done by a company; you can browse through dozens of custom designs and learn about material choices at www.woodcraft.ca.
Solid wood furniture stands the test of time when it's properly taken care of, but luckily, basic maintenance is fairly simple. For example, to clean out food particles or other accumulated grime, simply use warm water and a light dish soap, using a toothbrush to get into crevices or grooves, and then dry it off as soon as you're done. There has always been a certain social distinction to owning quality, hand-crafted wood furniture and having a dining table or desk made of solid cherry, maple, or pine in the home or office makes the kind of statement others will notice. Upgrade your furniture today and see what a difference it makes.