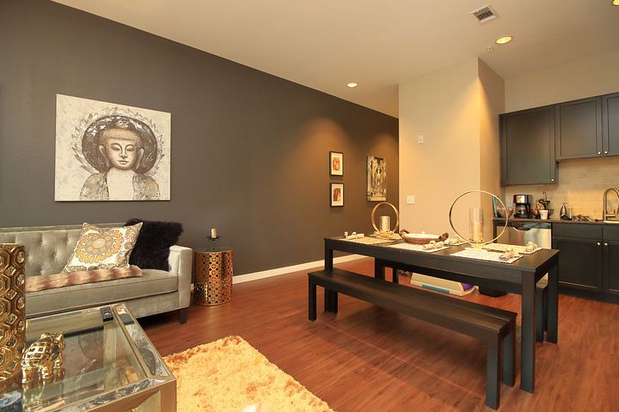 The key to making a quick sale on your home is all about presentation. Potential buyers want to walk into a home that looks like it is ready to move into. While everyone has individual tastes, having your home professionally styled can help you to create an attractive look to entice more offers from buyers.
Whether you are in Sydney or Perth, every homeowner wants to get the best price for their home when they are ready to sell. Working with a professional stager can help you create a welcoming look in your home. You will get better results with a home that is set up to impress potential buyers.
From decluttering, depersonalizing, and adding those special touches, having the best home styling Sydney or Perth has to offer can help you to make a quick sale. Let's take a closer look at some of the impressive benefits of home staging when you are ready to sell.
Visualization
A significant benefit of staging a home is the emotional appeal that is created as a result of its presentation. It all comes down to playing on the right perceptions in the mind of the client to make them want to make a purchase.
The decision to buy, especially regarding houses, is mostly emotional. Logical considerations often take a back seat when people consider where to spend their lives. Ultimately, it's all about how they feel, and staging sets the tone: when they feel good, they buy.
Hide Flaws
The perfect house doesn't exist; almost all homes have something that could be improved. Perhaps it has an awkward shape, is on the small side, or lacks brightness. Experts will arrange your home in a way that minimizes and turns those flaws into positive attributes. They will do their best to highlight the strengths of the house.
Emotional Appeal
Ideally, when selling a home, people should be able to envision themselves living there. Empty houses don't sell anything and make it difficult to visualize a family living there. Let them see how they could arrange their belongings. It will give them ideas for arranging the home, even if they disagree with the current setup. Professional stagers create a setting that highlights a home's potential, conjuring images of cozy living.
Increased Size
Empty houses tend to look smaller. A neatly arranged house will appear larger. Optimizing the house's space to be functional and visually appealing as part of a home staging is essential.
Faster Sale
It is much easier to take better pictures of a staged home than one that has not been staged. Due to its attractiveness online, the more people will view it, the faster you will sell it. The additional benefit of staging a home is that it not only sells faster but also at a higher price. Prospective clients perceive staged homes as more valuable.
If you are ready to sell your home, consider some of these impressive benefits of home staging.