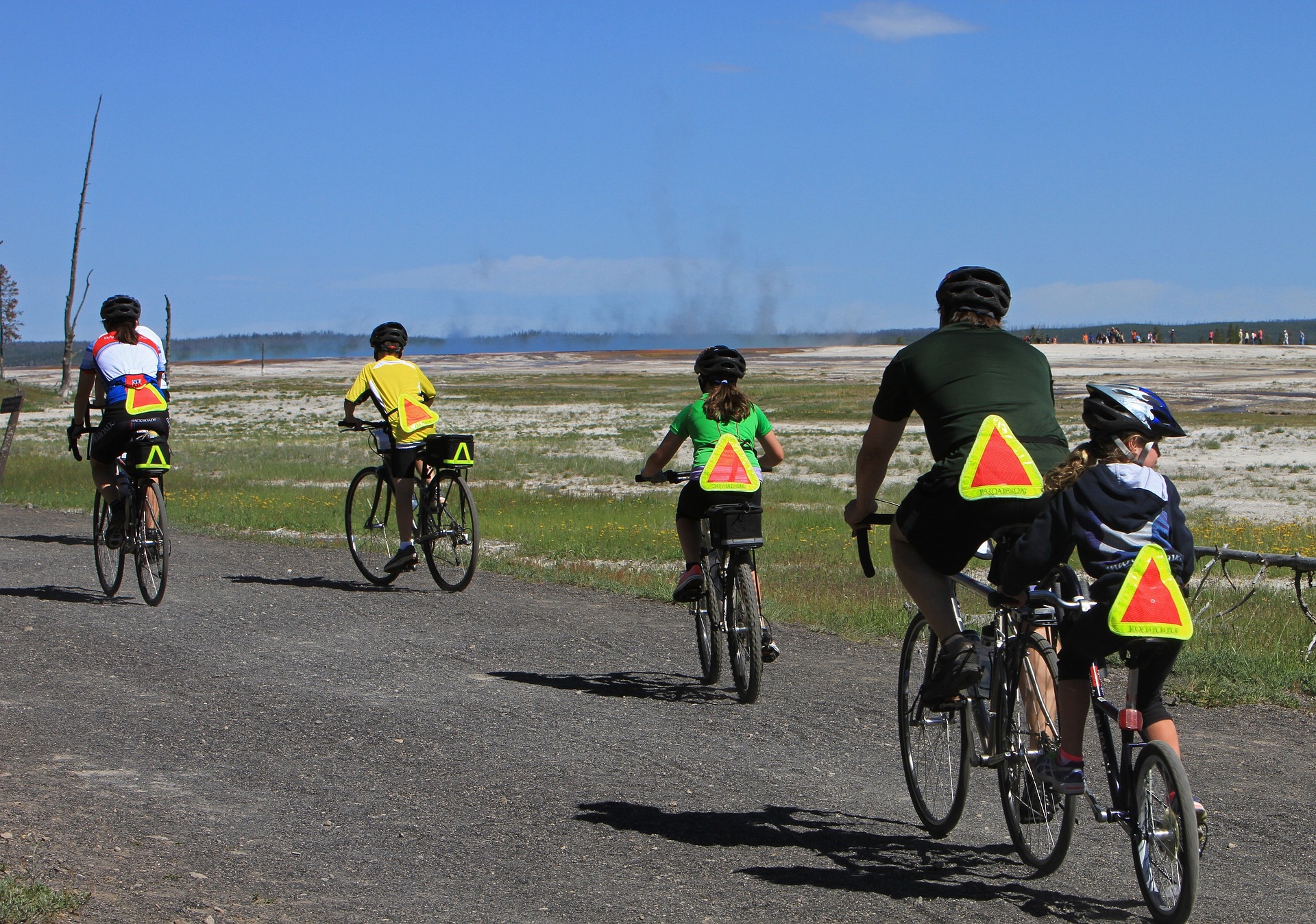 With its beautiful vistas and fabulous weather, Orange County is the perfect place to enjoy a bike ride with your family. Whether you are headed out on beach cruiser bikes for a day on the coast, or want something more off the beaten path, you're sure to have a great day on one of these family-friendly bike paths.
Santa Ana River Trail
Stretching for 28 miles between San Bernardino and Huntingdon Beach, this path is completely protected from cars. This means it's a great choice for young children who are still getting familiar with their bikes. It's also fairly flat, so beginners can enjoy the ride. Children can play in the parks along the route. Go on a weekday when it's quieter and you may see wildlife in addition to the lovely views.
Back Bay Loop Trail at Upper Newport Bay Nature Preserve
This 10-mile path has multiple entry points, so you can choose a starting point near other features your family would like to see. Bring your favorite men's or women's cruiser bike to enjoy this trail. Scenic stops on this bike path include:
Newport Aquatic Center

Big Canyon

Environmental Nature Center

Upper Castaways Park

Back Bay Science Center at Shellmaker Island

Mariners Park and Library
San Clemente Beach Trail
For a lovely ride right down the coast, the San Clemente Beach Trail can't be beat. It's a good length for young riders, 2.3 miles. The promise of a day at the beach when you reach the end is a special incentive. There are two possible stops along the trail, one at the Pier and the other at T-Street. This is an easy, level ride.
Aliso Creek Bike Trail
This trail is one of many at Aliso and Wood Canyon Wilderness Park. There are 18 bike trails total, ranging from beginner to technical. If a parent or older sibling wants to head for the more difficult paths while the younger set stay on this trail, that is possible at Aliso. There are places to stop and eat your picnic lunch or just rest and enjoy the scenery. This is also a fairly shady trail, another reason it's great for kids.
San Diego Creek Bikeway
Part of the city of Irvine's system of trails, the San Diego Creek Bikeway follows the creek upstream with lovely views of the surrounding countryside. It also meets or crosses several other trails, such as University Trail, Harvard Trail, and Peters Canyon Trail, so you can tailor a bike ride just for your family. Stop in Bill Barber Park for a break and a family picnic.
Live Oak Canyon Trail
This moderate bike path is a step up for families with older children. Just over three miles long, it provides sweeping vistas of Orange County. It's an in-and-out path, so be sure to leave time for the turn around. There are a few steep sections where youngsters may need to walk their bikes.
Gear Up and Go
Make sure your bike is fit and ready to roll. Nothing ruins a ride faster than faulty gear. Contact your bike shop today for a tune-up.