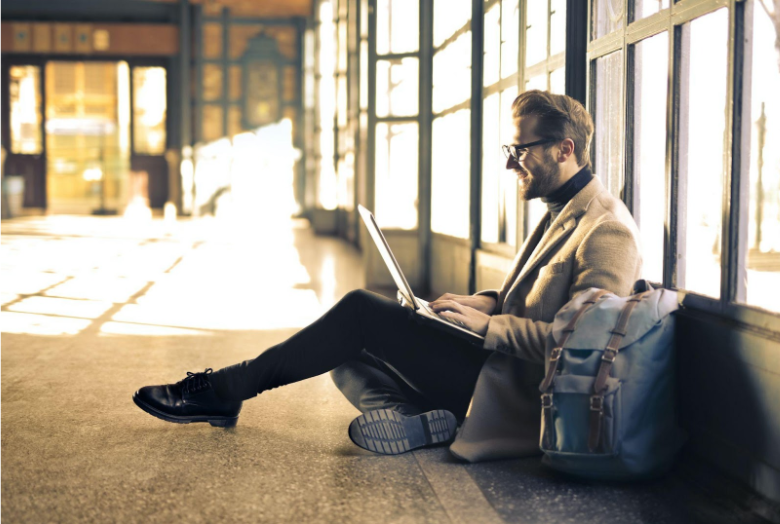 With stressed-out crowds, security checks, and cramped seats, air travel is perhaps not as glamorous as it used to be. However, that doesn't mean you have to leave your sense of style at gate check. If you are ready to turn heads at the airport while being comfortable on your flight, there are several tips for chic and comfy airport wear.
Elevate Your Eyewear
Often most people prefer traveling in glasses instead of contacts as it is more comfortable. This allows you to take that mid-flight snooze without worrying about your contacts. This can also keep your eyes from getting dry as you travel.
Similarly, the right pair of glasses can also help you look stunning at the airport. Consider flaunting your flawless fashion with high-end glasses. For instance, eyewear like Versace glasses can take a look from plain to luxurious.
Layer Your Outfit
Layers make all the difference when it comes to separating a miserable plane ride from a relaxing one. After you land at your destination, they will help you go with the flow and deal with unexpected weather smoothly. If you tend to get cold in air-conditioned spaces, consider throwing on a sweater or light jacket for extra insulation. Bonus—this will help save room in your suitcase while adding visual interest.
If you are looking for a more distressed look, pair faux leather leggings with a vintage or graphic tee, sunglasses, and a pair of chunky earrings. Then, wrap it up with a maxi cardigan and a pair of sneakers or chunky boots. Traveling for work? Jump into a knit sweater or a Steven Rhodes shirt with a midi skirt, or go for head-to-toe classic black. Then bring in an element of surprise with a patterned cardigan or distinctive shoe.
Dress Up Sweatpants
When it comes to airport fashion, stretchy materials are your friend. However, that doesn't mean you should stick to pajama bottoms. Athleisure clothing is your best friend for building a comfy and cool airport outfit. Leggings, tights, and joggers are all aesthetic yet flexible, especially sweatpants. You will be sitting for a long time, and you don't want to feel constricted.
To make sweatpants more fashionable, consider pairing them with a crop top and a bomber jacket. You can also accessorize with unique jewelry to dress the look up. Finish everything off with strappy block heels or taller boots, and it will help you bring out your summer sportiness.
Maxi Dress
Maxi dresses are comfortable and easy to throw on, making them the perfect outfit to jump into when you are in a rush. They offer leg coverage without the constriction of pants and are very easy when using the restroom to avoid any fabric touching the ground. What's more, being lightweight makes them the ideal outfit for warm summer months and can also be worn as an evening-out piece or a chic beach layer.
To create an effortlessly put-together look, consider pairing a maxi dress with a timeless denim jacket. It works stunningly, even if all you have is 30 seconds to toss it on before running to catch an early morning flight. You can head directly to the beach or hit the town immediately after landing in this summery dress.
Trendy Shoes
Athletic shoes are in vogue. They are comfortable yet stylish and are a more minimalist option to zip through security. What's more, athletic shoes make it easy to change into cozy socks on the plane. If you wish to forego socks altogether, consider opting for laceless loungers.
Similarly, if you are looking for a business-casual version, understated loafers are as comfortable as they are cool. You could even go for a pop of color or a more basic palette. The white sneaker faux pas of the past is back again, and so are the clunky dad shoes of the 90s. For added height, jump into a pair of platform sneakers.
Roam Often, Stay Stylish
When it comes to all the essentials you will need during the flight, bring along a backpack or tote that you can easily set on or attach to the top of your luggage. As for your luggage, ensure your suitcase will fit in the overhead bin. It is ideal to have a lightweight bag with wheels that can easily be hoisted up and rolled around. Most importantly, enjoy your trip and the many memories that are soon to follow.