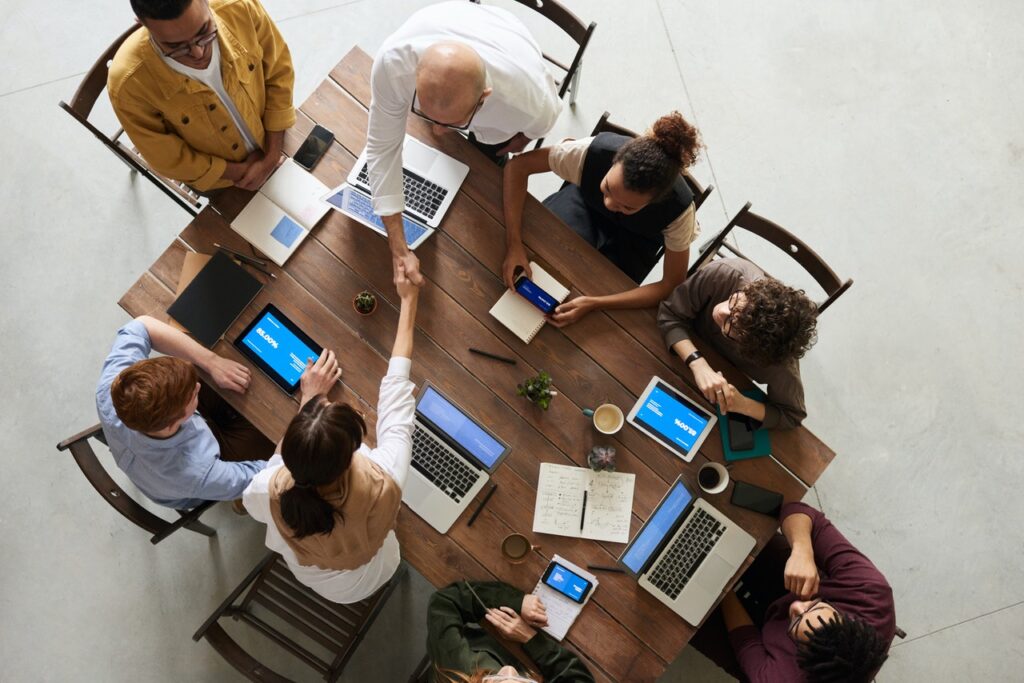 The 21st century has given us more economical, social, and political development than ever before. There is so much that the modern age has to offer that it is often hard to fathom. Businesses run differently, economies have changed before our eyes, and the general economic atmosphere of society has changed significantly in the last 20 years. The diversity of career choice plays a significant role in how our society has reshaped itself. Coupled with the technological boom that we have experienced, we live in nothing short of a postmodern utopia in the last two and half decades.
With the freedom of choice to choose who we want to be, what we want to do, and how we want to go about our careers, several new career choices have come up, which were nowhere near as prominent in the past as they are today. Management has traditionally been related to business and its related fields. Now we have specialized management solutions branching out into a range of different careers. As a society, we have moved away from traditional career choices and are now focusing on a niche and specialized jobs that will lead us to potential growth in our futures. Gone are the days where individuals would think about making ends meet. Modern working men and women are now mainly focused on future growth.
Here are a few high paying management degrees which may have future growth:
Human Resource Management (HRM)
HRM is one of the most sought after fields of Business and Psychology. A growing number of people are entering specialized HR degrees after a background in psychology. Human resource is a People-Centered area of the corporate structure. It involves solution-orientated approaches to the issues which employees are dealing with within the workplace. For those considering pursuing the degree but are still working elsewhere, it would be a good idea to consider the human resource management degree online instead.
Moreover, with a diverse range of people coming into the field, there is an immense potential for future growth in the industry. 
Financial Management
Accounting and finance are some of the most critical departments of a business structure. Accurate, secure, and legal management of money in a corporate system keeps the company safe from legal issues and promotes growth. Though accounting is an extremely challenging degree, it will most certainly reward you if you stick with it.
A financial manager can work in a corporate environment or may choose to use privately and self-employ themselves. Financial advice, financial management, and savings advice are all possible career choices. Finance is a degree that has been promoted for several decades now, coupled with management principles; it could be one of the best career choices you make as well as an extremely lucrative one. 
Information Technology 
IT management is also an up and coming degree choices which many individuals are pursuing. An IT degree gives you a technological edge over the others and makes you an essential member of a corporate structure. With a degree in IT management, you would be responsible for taking care of technological solutions around the office.
A breakdown in the IT system of a company could spell disaster. Any downtime costs the business money in one way or another. Hence the reason an IT management professional would be imperative to getting things back on track and running again. With the technological boom in the last 20 years, one can forecast a fair amount of growth in the field. 
Marketing Management 
Marketing is another core organ of a business. Without the marketing department, the products and services may not be promoted and, therefore, not reach the target audience leading to lesser sales. As we mentioned earlier, the technology revolution has changed how we market our goods and services.
Though traditional marketing strategies still apply, the majority of marketing strategies may be online in modern times. Social media marketing, SEO based content, and website creations all indicate that marketing management is heading online. Marketing management degrees may put you in high demand if you can successfully balance traditional and contemporary marketing strategies. 
Managing Sales
The central generation of cash in business comes from the sales department. The influx of money depends on sales agents, officers, and managers who continue to pitch the idea to potential customers and seal a financial deal. Managing sales strategies and the individuals on a sales team can be a colossal task. Sales is an exceptionally stressful job that relies on a couple of professionals to meet the set targets handed down by senior management. However, failure to meet the target can mean significant consequences for the sales manager as it directly affects the company's productivity in question.
A sales management degree will teach an individual all the necessary skills to cope with the job's pressure and meet the business's demands. When done right, sales can be an extremely rewarding department, and bonuses and incentives can be increasingly fulfilling at times.
Sales departments will never be made redundant. Therefore, considering a sales management degree could yield a fair amount of growth in the future if you stick to it and manage the job the way the business expects you to.
Conclusion
Management teaches an individual aspect of business and administration and how to conduct themselves in the best way possible. It teaches students people skills, assertiveness, and how to work amongst other people. Choosing a degree takes a certain amount of planning and deliberating. It would be best to think about where your strengths and weaknesses lie and what the degree means to you. Think about what suits you best, about where you see yourself in the future, and think about what would make you happiest. Pursuing a career because it has potential growth and will make you money is a recipe for disaster. If you are not satisfied with your career choice, you are going to burnout, feel demotivated, and probably never find success in your chosen field. Therefore weigh the options and take your time!