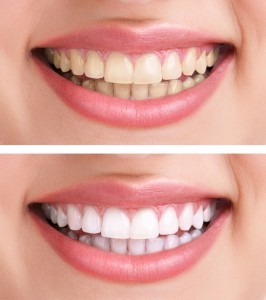 The motto of traditional dentistry is to prevent any kind of surgeries by taking good care of your oral hygiene. Cosmetic dentistry, on the other hand, provides elective – or desired – treatments or services. It may also deal with such procedures as dental filling for restorative needs. Below we prepared a short overview of the latest trends in this kind of dentistry.
Inlays/Onlays: This is indirect fillings. These inlays and onlays are made from porcelain or modern composite materials that are used to provide a long-lasting cosmetic "filling" to teeth with decay or any other similar structural damage.

Composite Bonding: According to Barrie Smile Centre cosmetic family dentists this kind of treatment is used for chipped, broken, decayed or discolored teeth for the purpose of repairing their visual appeal. Special dental composite material is applied into the patient's teeth cavity or directly onto the surface of a tooth, where a dentist sculptures it into the required shape, contours and hardens it with a high-intensity light. As a result, a patient gets a restoration that blends absolutely invisibly with the remainder of the surrounding tooth structure.

Teeth Whitening: This is one of the most popular and common procedures performed by cosmetic family dentists. You know what cosmetic family dentists say that people have a lot of bad influence on their own teeth with coffee, smoking, food, and some other factors so a little help with keeping them as white as new ones is absolutely normal and healthy thing to do!
Dental Veneers: These are composite or most commonly porcelain laminates that are bonded to the surface of your tooth for the purpose of correction or repair any existing chips and cracks. By eliminating functional imperfections, your dentist will also improve visual appeal of your smile. Veneers are also used to get rid of gaps between the teeth or in case teeth whitening did not go well for you.

Dental Implants: This treatment has become one of the most popular ones. Professional cosmetic family dentists explain that these are artificial tooth root replacements that are installed for the purpose of aesthetic appeal and also to compensate for the missing teeth. As a result, a patient gets not only a better smile, but also more functioning teeth for everyday needs.

Smile Makeover: Classic smile makeovers are based on the improvement of your natural smile by all possible means. As a rule, smile makeover will include dental veneers or implants as well as gingival sculpting and teeth whitening. Unfortunately, people have lots of myths about veneers and implants. We would like to insist on the beneficial part of this treatment and offer you to learn more misconceptions about veneers to ensure that you are free from prejudice.

Full mouth reconstruction: In case you have some serious issues you're your oral cavity, your dentist can offer you not just smile makeover but a complete reconstruction to bring back esthetic appearance of it as well as functionality. This treatment will generally involve correction of functional problems with muscles, biting, teeth and bone structure.
Related: Transformed trailer into dental clinic
As you can see, today cosmetic dentistry offers a great variety of services to help people feel better and more confident about their appearance. Do not hesitate to contact your local dental hospital for any detailed consultations!
Barrie Smile Centre
370 Bayview Dr Suite 121,
Barrie,
ON
L4N 7L3
Canada
(705) 315-3000
You might also enjoy: Are you properly covered for life emergencies?