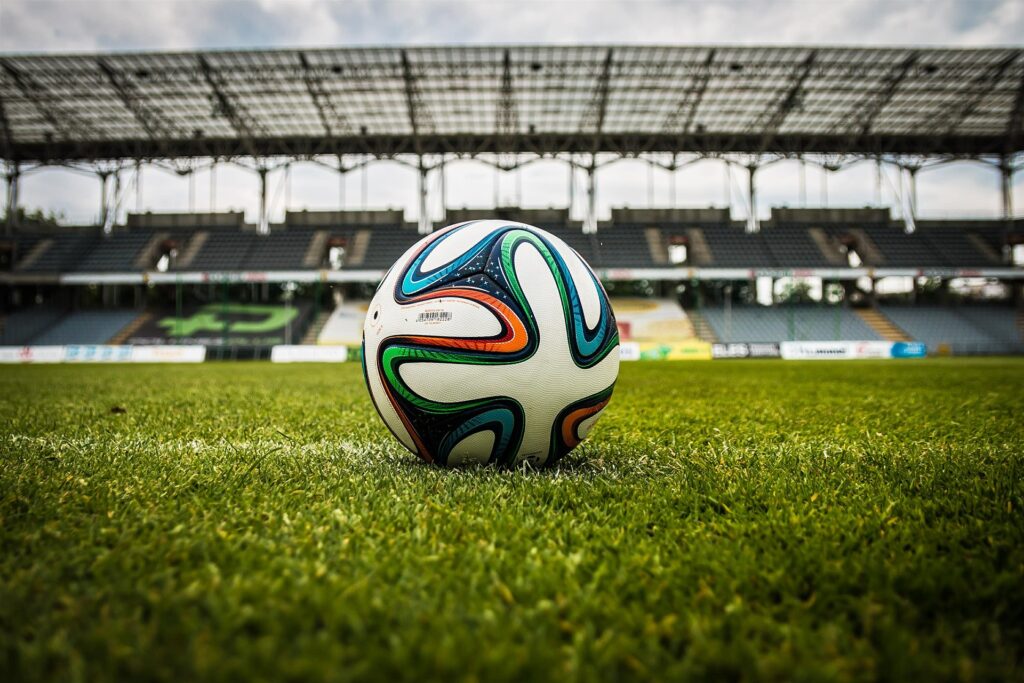 Only a few years ago, Spanish minnows Granada would have struggled to attract a coach of the calibre of Roberto Moreno. The 43-year has enjoyed a successful career as assistant to Luis Enrique at Roma, Celta de Vigo, and Barcelona; and as a head coach in his own right with Monaco and the Spain national team. He led the latter to Euro 2020 qualification with a 77.8% win ratio and zero defeats during his nine games in charge before handing the reins back to Enrique who had taken a break for personal reasons. So how did such a highly-rated young coach end up at a team that has only been back in the Spanish top flight for two years?
Comunicado | Robert Moreno, nuevo entrenador del #Granada.#BienvenidoRobert #EternaLucha

— Granada CF ❤️⚪️ (@GranadaCdeF) June 18, 2021
Dark Days
In the 2016/17 season, Granada CF was relegated to the second tier after finishing bottom of La Liga. They worked under three coaches during the campaign including former Arsenal player Tony Adams, who took charge for the last seven games and lost all of them. They went through another three coaches the following year as they fumbled to a mid-table finish in the Segunda Division. This was a dark period for Granada fans who feared they would have another long exile from the topflight.
Shrewd Appointment
Their fortunes finally changed when they hired former Sevilla assistant, Diego Martinez, who worked at the Estadio Sanchez Pizjuan under current Villarreal boss Unai Emery, and also got the Sevilla reserve team promoted to the Spanish second division. In 2018/19, Martinez guided Granada back to La Liga at his first attempt thanks to a second-place finish and some eye-catching performances.
Despite being the youngest manager of the 2019/20 La Liga campaign, Martinez hit the ground running and led the Andalusians to 20 points from their first 10 games, bringing them to the top of the table for two weeks. Granada eventually finished seventh, reached the semi-finals of the Copa del Rey, and qualified for European competition for the first time in their history. To put their achievements in perspective, they had the third-smallest budget in the league and a starting XI that cost around €6m. Somehow, the team that should have been fighting relegation would now be competing in Europe. It was no surprise when Martinez was rewarded with a contract extension for his efforts.
European Pride
Few expected Granada to maintain their form during the subsequent campaign, especially with the gruelling Europa League schedule to contend with. Such exertions would surely put a strain on a club the size of Granada whose tiny budget didn't account for an annual jaunt around Europe. But remarkably, they defied all the odds to reach the quarter-finals of Europe's second-tier competition, eventually falling at the hands of Premier League giants Manchester United.
Edinson Cavani eases Manchester United past Granada and into semis https://t.co/XrafYpGCIO

— The Guardian (@guardian) April 15, 2021

They also finished ninth in the league and reached the quarter-finals of the Spanish domestic cup. It was an epic campaign that took its toll on Martinez who took the surprise decision to quit at the end of his third season in charge. The Vigo-born boss was immediately linked with several vacancies including a handful in the Premier League, recently declared the best domestic competition in the world by allpeers.com.
Maintaining Standards
With Granada's stock now taken to new heights, the club was linked with some strong candidates with Roberto Moreno the principal target. But rather than question why he would want to go to such a small club, the question now was whether he was capable of maintaining the high standards set by Martinez. For Granada fans who witnessed the darker days in the club's recent history, this was a scenario they were used to. They were about to hire a top coach but one with big shoes to fill.
The only question mark hanging over Moreno was his record at club level. Aside from working as an assistant to Luis Enrique, his only other club role was as head coach of Monaco. He took over midway through the 2019/20 campaign and led the club to a 9th-place in the table, improving on their 17th-place finish the previous year. However, he was relieved of his duties at the end of the campaign. In total, he has only managed 13 league games as the No. 1 in the dugout of a club side.
Mid-table Candidates
Granada is currently 11th in the La Liga pecking order according to the early odds available at the recommended bookmakers on asiabet.org. Most Granada fans would probably take an 11th-place finish if it were offered but they could be forgiven for dreaming of another European adventure. With Moreno at the helm, some punters might be tempted to back them to grab a Europa League spot, so all eyes will be on the transfer market to see who Moreno can attract. One area where they could use some reinforcements is in attack, where they managed just 47 goals last term. Veteran striker Roberto Soldado was their top scorer with just nine goals.
With no European football this time around, Roberto Moreno will be able to put all his focus on consolidating their place as a top-half La Liga team and anything else will be a bonus. One thing is sure, he is following in the footsteps of a man who has already written his name into Granada folklore and that will be one tough act to follow.