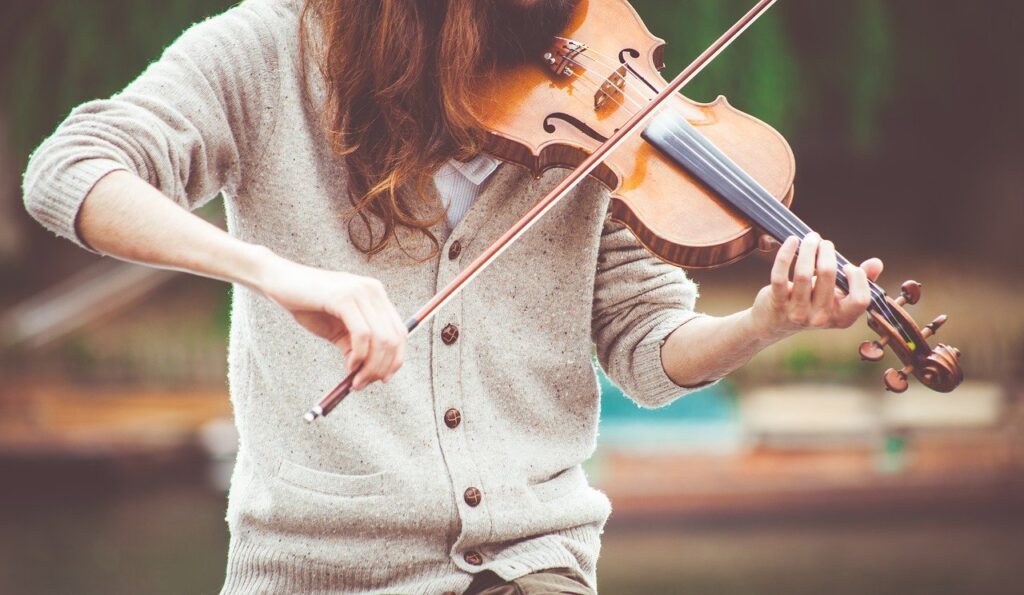 A lot of aspiring musicians focus on choosing the perfect instrument for them. But if you're a beginner violinist, choosing a bow is as important as choosing your violin. However, in choosing a violin bow, settling on an expensive one doesn't guarantee you to be an expert violinist. There are factors you should consider in order for you to find the perfect bow – the material, shape, balance, and flexibility.
A violin bow made from pernambuco wood is the most exclusive material being used by many violinists. However, this type of material is not recommended for beginners. You may opt for a carbon fiber violin bow instead as it is not as fragile as the traditional horsehair and not prone to warping like the brazilwood. 
Fiddlerman Carbon Fiber Violin Bow
This violin bow surely achieved the satisfaction of a lot of violinists. It is considered to be lightweight which makes it work for both beginners and experts. It has a copper-mounted ebony frog and a professional quality arch for advanced bow techniques. It also produces a great sound and is comfortable to play with. Apart from that, the Fiddlerman carbon fiber violin bow is aesthetically pleasing. With its amazing overall quality, it has become one of the most popular best selling violin bows that are loved by many violinists.
Fiddlerman Wood and Carbon Fiber Hybrid Violin Bow
Another violin bow that most music teachers recommend to their students is the Fiddlerman Hybrid violin bow. It is made up of carbon fiber and Pernambuco wood. They even work better than the typical inexpensive wood violin bows. It has a weight of approximately 60-62 grams. Its resonance is so powerful that it helps you improve your ability of playing by ear. The balance is also extraordinarily good that it could compete with other higher-priced violin bows. 
Vingobow Carbon Fiber Violin Bow
The Vingobow Carbon Fiber violin bow is another type of bow that is excellent for students. This is easy to rosin and draws a deep warm and smooth sound that every beginner violinist will enjoy playing. It is made up of authentic horse hair that is designed with great strength and flexibility. 
Ace Music Carbon Fiber Violin Bow
If you want a violin bow that produces vibrant tones, this violin bow will surely fit your preference. It is made up of Mongolian horsehair with a carbon fiber finish and can be bought with a long-lasting rosin that you can use for a richer tone. It has an impressive weight and balance that can be purchased at a competitive price. 
Additional Tip
When you feel unsatisfied with your instrument, don't get easily discouraged and check if you must change your violin bow. Before buying and selecting a violin bow, make sure that you try it out on your instrument to see if it perfectly matches your instrument. You can try out different weights, balance, and type of material and find the bow that will make every practice routine comfortable and enjoyable.