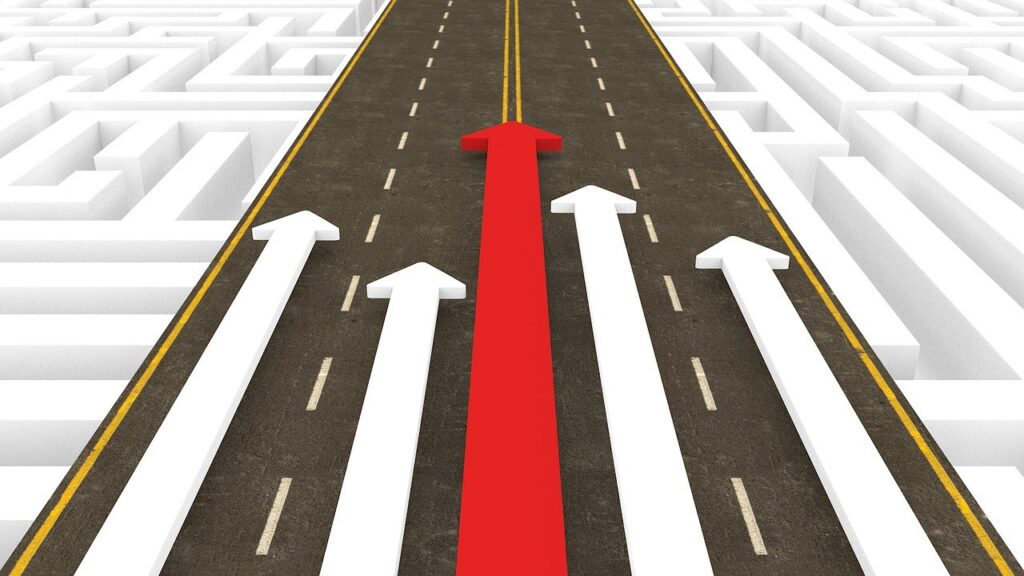 With more and more new companies coming into the market, market competition is on the rise. Numerous companies compete to get more customers and expand their market share. It would be a big mistake to believe your company doesn't have or will never have any competitors.
The advancement of technology and ease of doing business has been helping companies to rapidly grow leading to strong competition in the market. Thankfully business training institutes like OpEx Learning provide world-class business improvement training to transform your business operations and stay one step ahead. Here are seven such intelligent tips to stay ahead of the competition.
1. Know the problems of your target audience
Understanding the problems of your target audience is one of the essential steps you take to create exceptional products and services. Understanding the pain points of your audience helps you create a product-market fit that solves those pain points. 
Many companies make the mistake of not doing enough research to know their customers and their problems. They underestimate the power of knowing the target audience and end up creating a product that does not create any value for their customer. That is a recipe for disaster. To avoid such problems and stay one step ahead of your rivals, understand your target audience and their problems and create a solution that will solve them.
2. Focus on your strengths
Many companies aren't aware of their strengths and weaknesses and fail to create an impactful and valuable product. Instead of focusing on their strength, they put their money on the wrong horse, destined to lose. Focusing on the business strengths helps companies know what they can do and how they can use their strengths in their favor. If used right, these strengths help to create an impeccable product and outcompete any rival. 
3. Find new customers
Even if your company has an established customer base, thorough market research can help you discover a new customer base for your existing products and services. Finding a new customer base will help your company diversify your sales, improve profits and outcompete your rivals. It might seem easy to do that, but finding a new customer segment is not a piece of cake. You need to do in-depth market research, run customer surveys, market your features to discover new customers.
4. Achieve operational excellence
A great company has its all business operations running at their full potential all the time. If you want to do the same, observe your business processes and see whether everything is highly efficient or not. Reducing errors, improving process efficiency, training the staff, and reducing the cost help improve production and hence achieve operational excellence.
As much as you want it, achieving operational excellence demands many changes in your existing processes. Training your staff with top-notch business training from OpEx Learning can provide them with essential industry skills and expertise to improve business operations and achieve the highest efficiency.
5. Know your competition
The best way to win the game is to know your rival. There must be many similar and different things that your competitor companies must be doing that you should know of. You need to understand how and what they are doing, their strengths, where they lack, and what areas they are focusing on. 
You may not get direct access to their plans, but you can observe and learn. Closely watch their marketing strategies, sales techniques, target audience, customer experience, etc. Once you know where they lack, you can leverage that knowledge to strengthen your products and services.
6. Run creative marketing campaigns
Old ways do not open new doors. If you keep following the same marketing strategies for years, you are more likely to lose the uniqueness and relevance of your marketing campaigns. You need to keep up with the time and trends. You should pay attention to the market trends and reflect them in your marketing strategies.
A clear understanding of your business and business processes will give you valuable insights into your product, service, and brand. You can creatively use these insights to determine the essence of your marketing campaign. Instead of directly promoting your products, it's best to show people how your product solves their problems and why you are different from others. 
7. Work on your brand image
A strong brand image takes your company a long way. Well-planned brand awareness or PR campaigns can help your brand showcase itself as a successful brand that prioritizes customer satisfaction over anything else.  
Once you define a brand persona that articulates your most essential differentiators over your competitors, you can build a strong brand awareness campaign.  
Once you know your cards and deal them right, you can easily outcompete your competition. A key to staying ahead of everyone is constantly innovating and achieving operational excellence.