Spring is the season of fashion, with everyone going through their current wardrobe to find the right items that demonstrate their personal style and what they can let go of. When it comes to your clothing, you should always dress according to the occasion. For example, if you're going to a job interview, you would want to dress professionally.
While spring is the beginning of warmer air, it's also the season of fickle weather, which means you need to be prepared for rain, shine, and cold weather. To get ready for the upcoming season, here are the fashion trends to have on your radar for spring.
Accessories
Men should accessorize just as well as women to bring their outfit to the next level. This can include simple, minimalistic men's bracelets that dress up any casual attire.
Scarves are also good options because you never know when you'll be hit with cold weather. While you might not want to wear your wool scarf during a warm, spring day, you can find light, silk scarves that can enhance your outfit while bringing you a sense of coziness.
A men's bandana is another great way to stay warm and cozy in the spring while looking your best and making a statement.
Hats are also an accessory that can help you show your more casual side.
Colors
Spring is the season to add a little bit of color to your wardrobe. If you're like most people, you wore a lot of blacks and grays during winter. It's time to change up your style so that you stand out in a season that's known for being full of life and colorful.
If you're brave, you may choose to wear florals so that you can reflect nature. Otherwise, you can simply and safely add bright colors and pastels to your wardrobe. Then, what are the brands that best fit you? Well, to get to know all of them, you'll need information. Find at www.marcussherman.com/top-brands-for-men/ all you need.
Flannel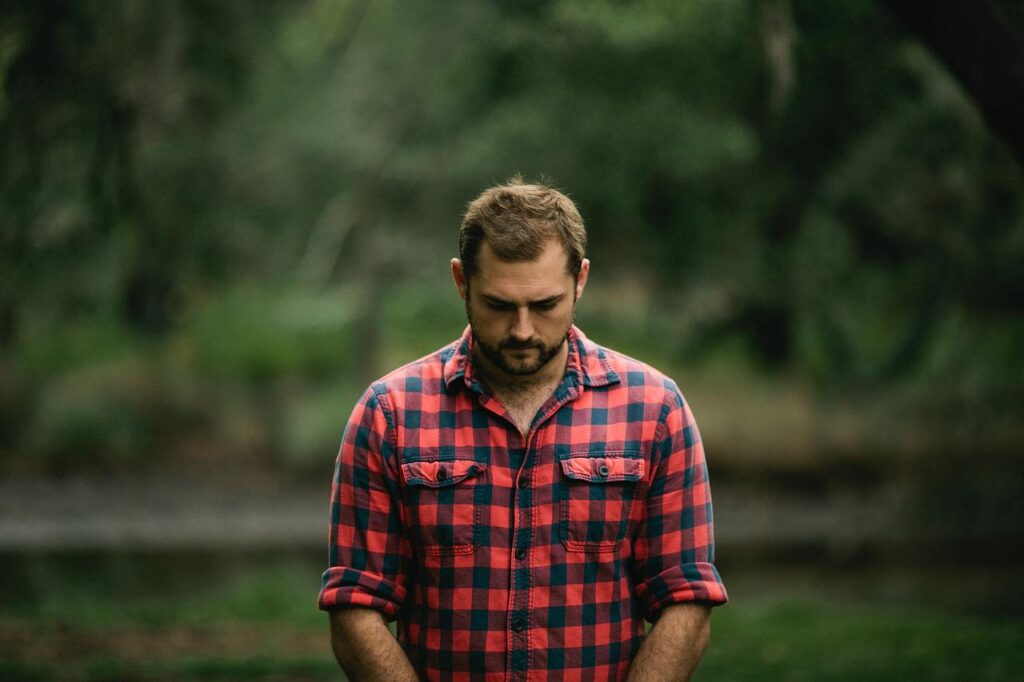 The 90s is making a comeback, and with it comes flannel. Flannel is a lightweight material that can add color and design to any plain outfit. It's also a warm material so that you can be comfortable on the days when the wind kicks up or the weather is cold. You can find flannel shirts in a variety of colors and thicknesses so that you can choose the best one for the day and the weather.
Flannel also makes a great layer, so if you wear a t-shirt underneath, you can take your flannel off when you get too warm or wear it with the buttons undone to reveal what shirt you're wearing underneath.
For days when it's cold, and flannels don't keep you warm enough, nothing looks better with flannel than a nice leather jacket.
Comfort
One of the latest trends in all of fashion is comfort in clothing, also known as athleisure. Of course, you should feel comfortable in everything you wear, but when you're wearing professional attire, you may not always feel your best. With material that stretches, you can find more comfort in your business attire and street clothing.
Relaxed Tailoring
As the 1990s fashion trends come back, so does relaxed tailoring. When well-executed, you can look professional yet comfortable. Relaxed cuts can still be flattering to your body when they fit properly.
Vertical Stripes
Vertical stripes are simple and refined so that you can experiment with print but not have to take a step on the wild side. Vertical stripes also make people look thinner and taller, so it's never a bad idea to see how you look in a striped shirt. Look at yourself in a few different shirts of varying stripe width to determine what looks best on you.
Masks
Of course, face masks have become part of our everyday wardrobe as well. While you can wear the blue disposable masks, it's more cost-effective and fashionable to have different face masks for different occasions.
Your fashion choices reflect your personality, so when you're going to hang out with friends, you can choose a custom designed face mask, but when you're at work, you can keep it simple with a satin black face mask to maintain your level of professionalism.
With these trends in mind, you can refine your style for the upcoming season and build looks you feel confident in.