Before investing in a piece of jewellery, it's important to know that it will suit you. While we all have preferences on jewellery style and hues of metal, not everything will flatter you. Some trends may not complement your style, and certain metals may highlight your skin tone better than others.
A well-chosen piece of jewellery can work wonders. It can make your skin glow, accentuate your eyes, and even flatter your hair colour. But the piece must fit your skin tone in order to achieve this. This guide will teach you how to easily develop a masterful eye for jewellery selection.
Understanding your skin's undertones
Your skin's undertones can make or break even the most resplendent of jewellery. You may be head over heels for that beautiful piece of antique jewellery, but hold it against the back of your hand and see how it looks against your skin tone, not just in the display case. If it's not a match to your undertones, you may find the jewellery looks oddly dull against your skin.
This is all down to the undertone of your skin. There are three main categories of skin undertone: cool, warm, and neutral. To find out which undertone you have, look at the veins on your wrist:
Blue/purple veins suggest you have a cool undertone to your skin.
Green/olive veins suggest you have warm undertones.
Blue/green veins suggests a neutral undertone.
Once you have figured out your undertone, you can pick the most flattering jewellery for you. In this article, we'll be exploring gold jewellery.
For cool undertones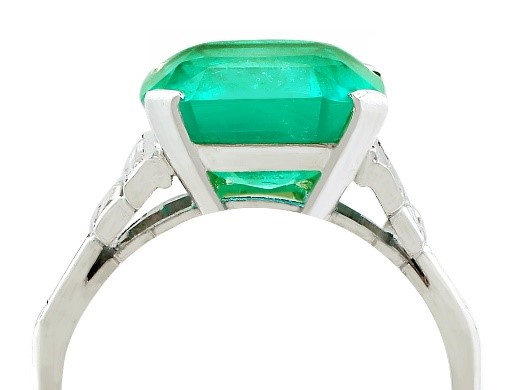 Cool-toned skin looks great with pale metals. For gold, this means looking to white gold for your jewellery choices. The bright hue of white gold will bring freshness to your cooler tone. Plus, it works fantastically with brightly coloured gemstones. The brighter, the better with white gold. Think emeralds and amethysts against the subtle backdrop of white gold. For example, a Colombian emerald set in white gold would truly flatter a cool-toned redhead.
For warm undertones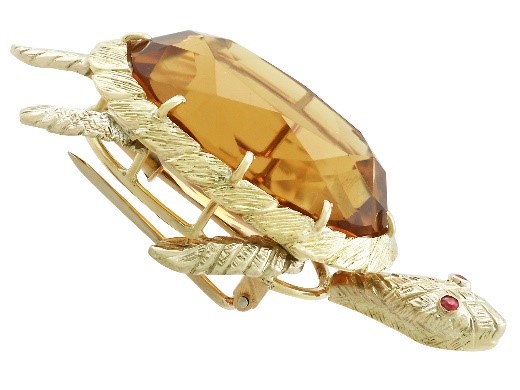 Classic yellow gold really brings out the glow of warm skin tones. You can also embrace the always-trendy rose gold too, as its hint of copper will serve your warmer tone well.
Natural-hued gemstones look amazing with yellow and rose golds, as they work with the metal's stunning shades rather than trying to steal the spotlight. Think citrine and turquoise for a splash of colour that isn't competing with the gold. A vintage, yellow gold brooch set with citrine would be a marvellous choice for anyone with warm skin tones.
For neutral undertones
If you're lucky enough to have a neutral skin tone, then any shade of gold will work well with you. Everything from white gold to yellow gold will flatter your skin, so you really can't go wrong with your selection. You'll get to have your pick of jewellery styles and designs, all safe in the knowledge that the metal will complement your skin tone.
Of course, this is just a guide. The main reason for purchasing a piece of jewellery should be simple — that you love it and it makes you feel good! Just because you have a cool undertone, don't feel like you can't wear any yellow gold, for instance. If you love it, your confidence will show when you wear it!