ROKR is a company specializing in the research, development and production of 3D wooden puzzles. Up to now, it has produced more than 200 different types of puzzles. I trust you can't imagine how powerful ROKR's creativity is. And in this article, I will introduce you a cool 3D puzzle called "Marble Night City." It is really a great work.
Features
ROKR Marble Night City, based on the trackball, adds the elements of "Future Technology" to conform to features of the modern industry.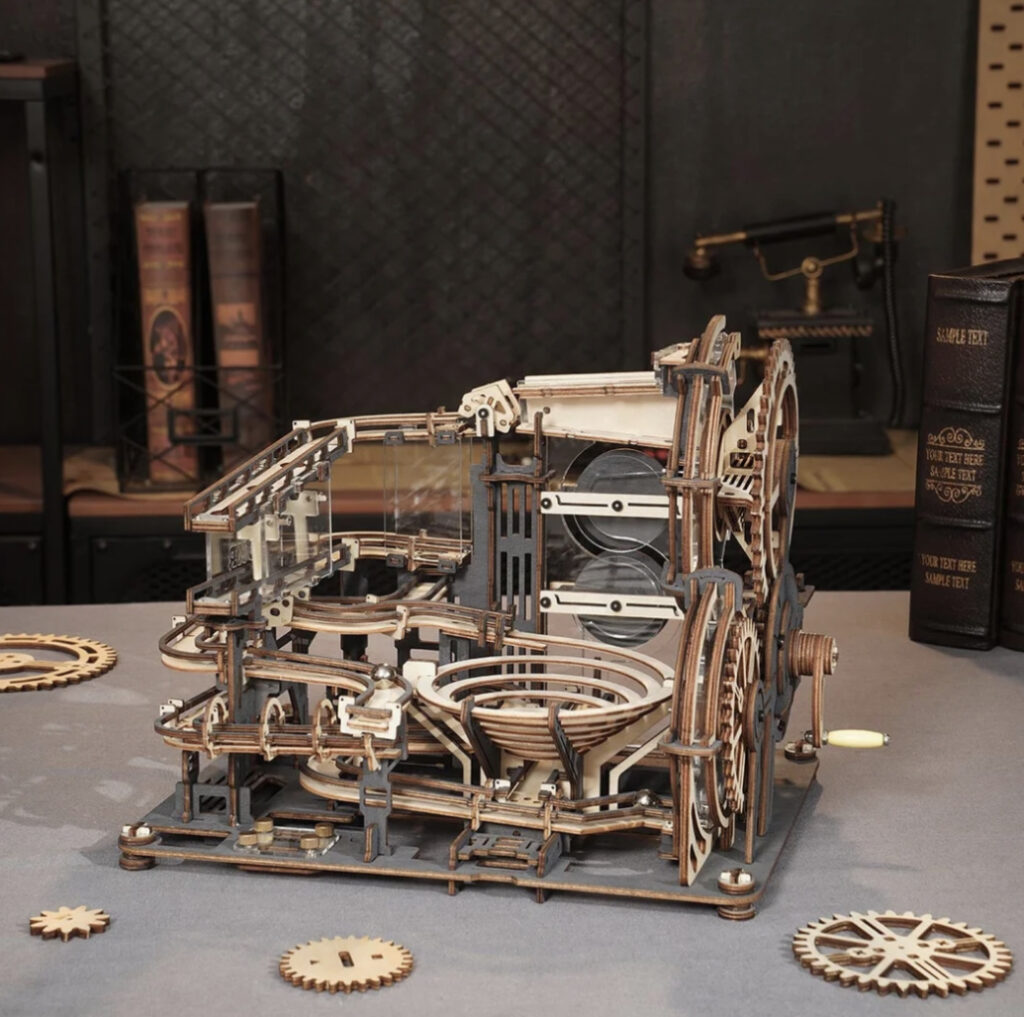 – In terms of materials, in addition to adopting wood, this product also adopts transparent acrylic boards, which are not only play a role in fixing the track, but also play a role in avoiding blocking the vision of the track.
– In terms of technology, most of ROKR wooden puzzles are in log color, but this product uses wood grain dip-dyeing process, which makes the wood stained with high-grade gray to make it more scientific and technological.
– In terms of playing, most Marble run has only one track, while ROKR Marble Night City has two tracks. When the metal ball runs in the track, it may enter another new track – S-shaped transparent acrylic track. In addition, when the metal balls complete a lap, they will enter the storage track. As you rotate the handle, these metal balls will be transported to the starting point and run again.
Reasons for loving Marble Night City
If you're bored or don't have anything interesting to do, assembling a 3D wooden puzzle is a great evening project. Actually, it is not easy and even very challenging. You may be confused why can it be so difficult. But, once you finish this assembly, you will gain a lot from it.
ROKR Marble Night City contains many STEM principles and is a very educational 3D puzzle. It includes science, technology, engineering, and math, etc.
In addition, it's a great collection that stands out no matter where you choose to place it indoors because it's cool! When you are bored, you can also turn the handle and stare at the metal ball running in the track repeatedly.