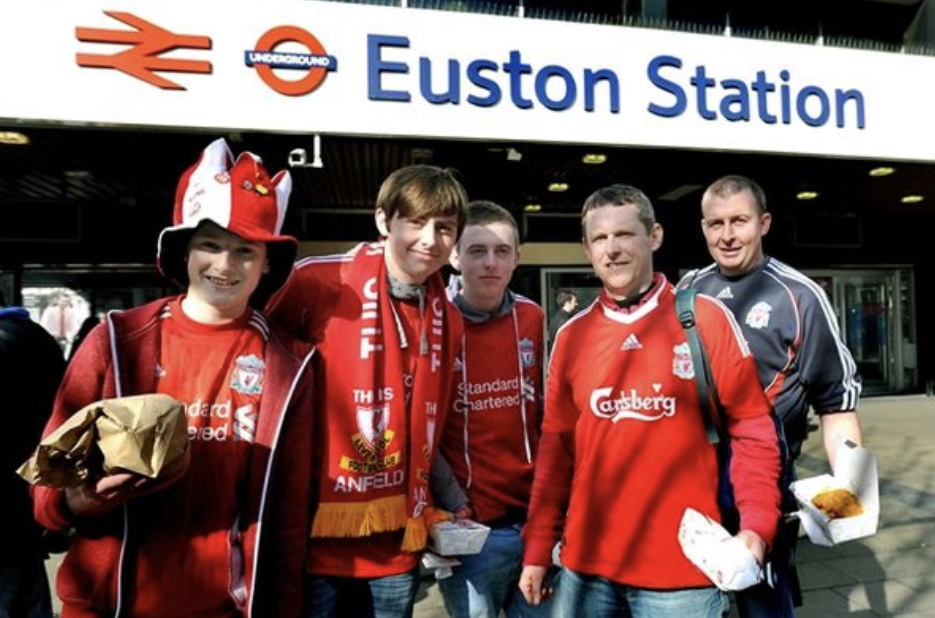 Football fans do a lot of travelling. Whether you support a huge Premier League side or a small, community-led non-league team come Saturday thousands upon thousands are spanning the length and breadth of the country to cheer their beloved club on for 90 minutes.
In fact, for the most part, on away day weekends you spend more time on public transport than you do inside the ground. And if you're a fan who travels alone, it can be quite a dull affair.
And while we're somewhat used to it, it would be good to occasionally have a break from the monotony of staring out of a train window, can of beer in one hand, scarf in the other. All we will say is thank goodness for smartphones. And below you'll find some of our favourite apps to stay occupied during those pre-match, three hour train rides…
FanHub
FanHub is a fantastic app that is built for fans by fans and allows people to engage with others on all matters surrounding the club. It's really taken off over the last few years and you'll find all sorts of engaging content out there, perfect for enjoying before a game and catching up not only on team news but what other fans are predicting and thinking ahead of the fixture.
While predominantly being used by fans in the Championship, League One and League Two currently, it's a great app that allows you to build loyalty points and even earn rewards from them.
Gaming
Gaming is a great way to while away a few hours and while we're not recommending a specific app for this one, we do have a few suggestions.
Firstly, of course you can stick with the football theme and download Football Manager, an app that really can have you so engrossed you might even miss your stop. It's the perfect pre-match appetiser and you could even manage the club you support to get you in the mood.
Puzzle games are also perfect for train rides, as are casino online games as they are ideally suited to both short and long form gaming. You can play a game of blackjack in a minute or so through a casino app, but at the same time you can enjoy a longer session on the game, adopting strategies and really engrossing yourself within it.
A Streaming Service
Live football is always on the TV, as well as plenty of build-up prior to the weekend's games. If you're subscribed to the likes of Sky Sports or BT Sport then Saturday morning is the perfect time to tune in, and you may even get to enjoy a live game if there's an early kick off.
Alternatively, apps such as BBC iPlayer will allow you to tune into Football Focus, while EFL iFollow is a great place for Football League fans to catch up with all-things going on in the Championship down to League Two.
What better way to get to a game than putting your feet up and watching a live fixture on your smartphone device?
Match Pint/Cask Finder
A big part of any away day is sampling some of the local pubs and soaking in the atmosphere and there is help to do that via your smartphone. For those wanting to watch the early kick-off before heading to your own game, Match Pint is a great app which will give you all the nearest pubs showing live football.
Alternatively, for the craft beer drinkers Cask Finder and Untappd are brilliant for sourcing local brews and high-quality beer to loosen the vocal cords for an afternoon on the terraces.