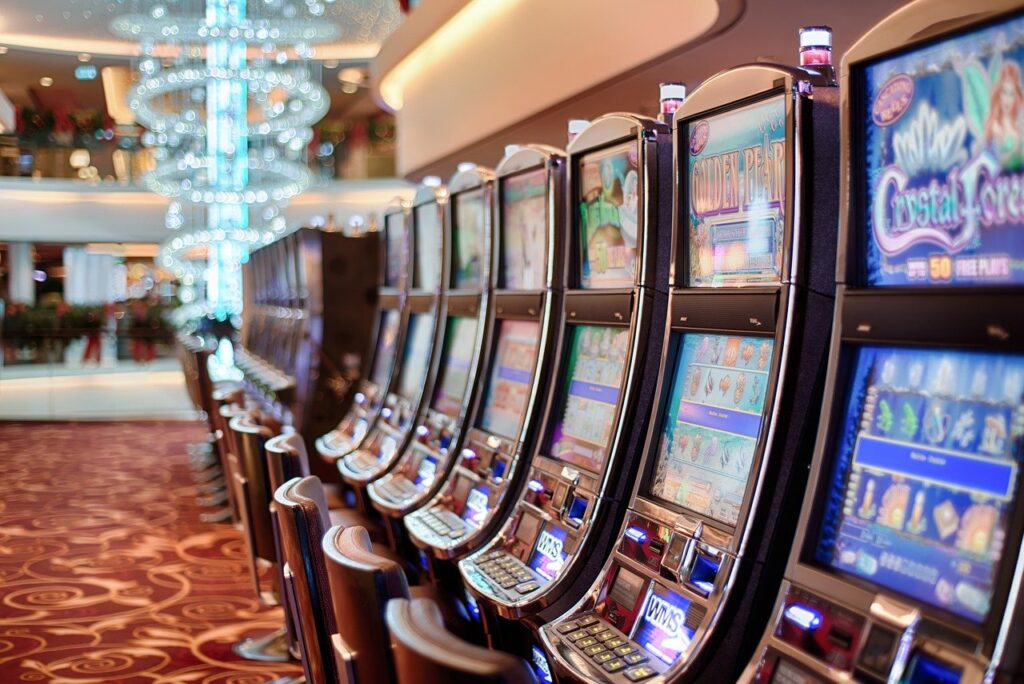 Slots dominate the online gambling landscape that is an undisputed fact. Reel-spinning games, on average, are responsible for anywhere from 60% to 80% of all interactive gaming monthly revenues. That is so because these products are simple to play, offer massive prizes, and virtually every mobile casino out there houses over a thousand of them.
Another crucial factor to their appeal is that they feature recognizable themes, which jazz up essentially what is identical, rudimentary gameplay.
Slot providers may not be as wealthy as renowned game studios like Electronic Arts or Rockstar Games. Yet, a few industry behemoths can splurge some dough around to purchase licenses to use the likeness of iconic characters of the silver screen. By some estimates, there are close to 250 movie-theme reel-spinners floating around the digital sphere. These merge big-screen magic and symbol forming combinations to provide a thrillingly good time for all that wish to test their luck on their reels. Below, we rattle off what we believe are three online slots that stay exceptionally faithful to their source material.
Jurassic Park
There are five films in the Jurassic Park series and two slots that exploit the first and fourth entry in the movie franchise. The original 1993 Steven Spielberg-directed movie grossed over one billion dollars at the global box office and won three Academy Awards. It was a milestone in movie-making, featuring never before seen CGI and practical effects. Interactive gaming pioneer Microgaming, in 2014, decided it was time to morph this popcorn cinematic masterpiece into a reel-spinning game. It did so by crafting a product that boasted stunning painterly graphics.
Microgaming's Jurassic Park has all the main characters from the film. So Park fanatics can enjoy seeing Jeff Goldblum and Sam Neil as slot symbols, along with Laura Dern. It has a T-Rex Alert Feature, where with a bit of luck, gamblers can benefit from up to 35 Wilds inside this mode. All in all, this captivating slot is a looker, which has gameplay mechanics to match its vibrant visual style and offers a max prize of x6,333 a player's bet.
RoboCop
Paul Verhoeven's 1987 sci-fi film RoboCop is one of the quintessential flicks of the greed decade. It stars Peter Weller as police officer Alex Murphy, who gets murdered by a gang of ruthless criminals but gets revived as a law enforcement cyborg called RoboCop. Known for its brutal displays of violence, RoboCop rests in the pantheon of legendary 1980s action movies. UK's Playtech transported it into the slotverse in 2017 via a five-reel, three-row slot that is suitable for players of all sized bankrolls, as its wager sizes range from $/€/£ 0.25 to $/€/£ 250. The Shootout Spin feature here is one to pay attention to, as it provides both novel gameplay and exciting prizes to boot.
The Naked Gun
Cigarette. Yes, I know. That is likely one of the most famous lines from the Zucker brother laugh-out-loud 1980 comedy Airplane. However, older TV viewers may recognize it as a line repeated in the short-running 1982 sitcom Police Squad, which served as the basis for the Naked Gun movies franchise. Australia's Blueprint Gaming is the company behind the 2017 slot of the same name. It is a simple slot that exploits Leslie Nielsen's image to dramatic effect and puts the popular Roaming Wilds feature to good use. It is also unique in that it has four Free Spins rounds and offers a looming jackpot reward.