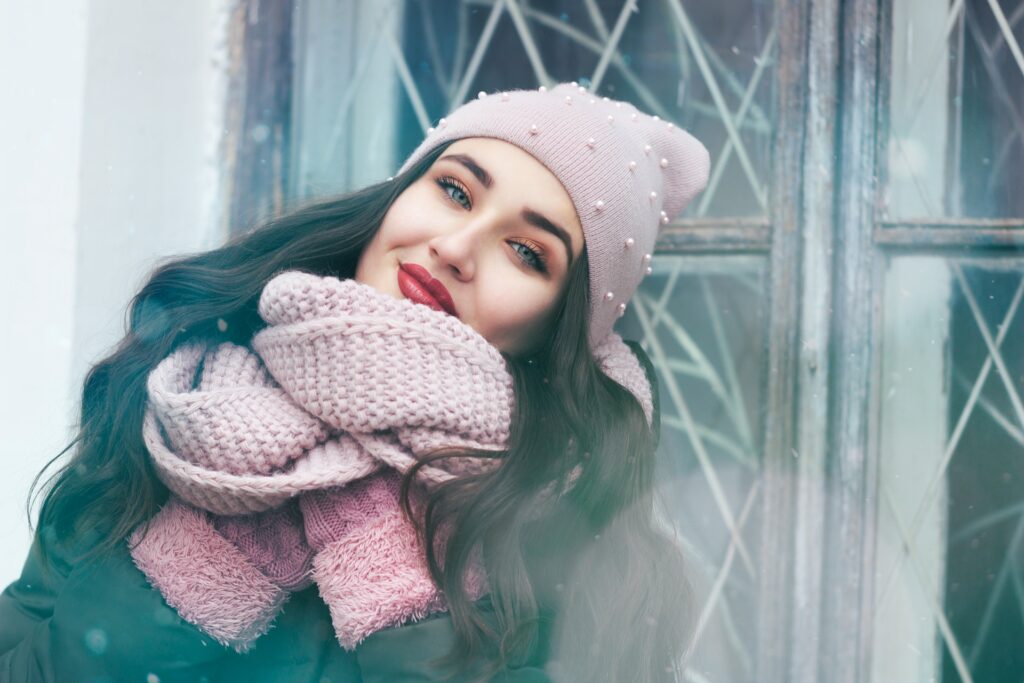 It's not difficult to look fashionable and cosy at the same time, just as long as you know how to style your outfits! 
Here are some wintertime styling hacks to help you look chic while also keeping warm – whether going out and about on weekends, brunches, running errands, or attending meetings and events.
Never Leave The House Without Base Layers
The ideal approach to dress for colder weather is to wear layers. Contrary to popular belief, bulky and comfy clothing does not imply warmth.
Thin and fitted base layers should trap warm air closer to your body. Natural, breathable fibers like Merino Wool or those found in high end designer fashion pieces are preferable.
Secondary layers should be thin and fitted as well. This traps heat even closer to the body. Then you can add a third thicker layer!
The inclusion of a silk base layer, combined with tights, provides warmth without adding bulk. If you prefer more flamboyant clothing, try adding colour and pattern to your base layers to make them more interesting.
Let Your Boots Make A Statement
A fantastic pair of boots is the key to a great winter look. Do you have a lovely pair of over-the-knee beauties? Wear them with a short dress and patterned tights to show them off. Or, if you prefer ankle boots, style them with cuffed jeans and a chunky knit.
Cinch Your Waist With Stylish Belts
Simply belt your coat and it'll bring new life to it. Doing so will not only define your silhouette but also make it appear as if you're wearing a brand new coat.
This style technique will work with almost any coat design; we've even seen some serious fashionistas belt puffer coats! If you're looking for something a bit safer to start, try a coat with concealed buttons and matching belts.
Give Hats Another Chance
You might be tempted to spend a lot of money on boots or a coat in the winter, but we're here to advise you to scour high and low for the winter hat of your dreams.
Bucket hats are super fashionable these days, but if you're searching for something that you'll wear year after year, a classic winter beanie will never let you down.
Dare To Go Bold With Scarves
A scarf will go with almost anything, and if you aren't sure your coat or ensemble are warm enough on their own, you can't go wrong.
Puffer scarves take a unique twist on the more classic designs, which is why they're so popular right now. Consider them as neck duvets!
Invest In A Good Coat
Your coat will become an absolute staple during the colder months, so with this in mind, invest in a high quality one made from good materials. The warmer and fluffier, the better! To complement most clothes, go for natural hues like basic black, grey, navy or white.
It's easy to add pieces to your wardrobe that will help you look fashionable, while also providing additional warmth, by layering your clothing. Now you'll never have to dread heading out in Winter again!