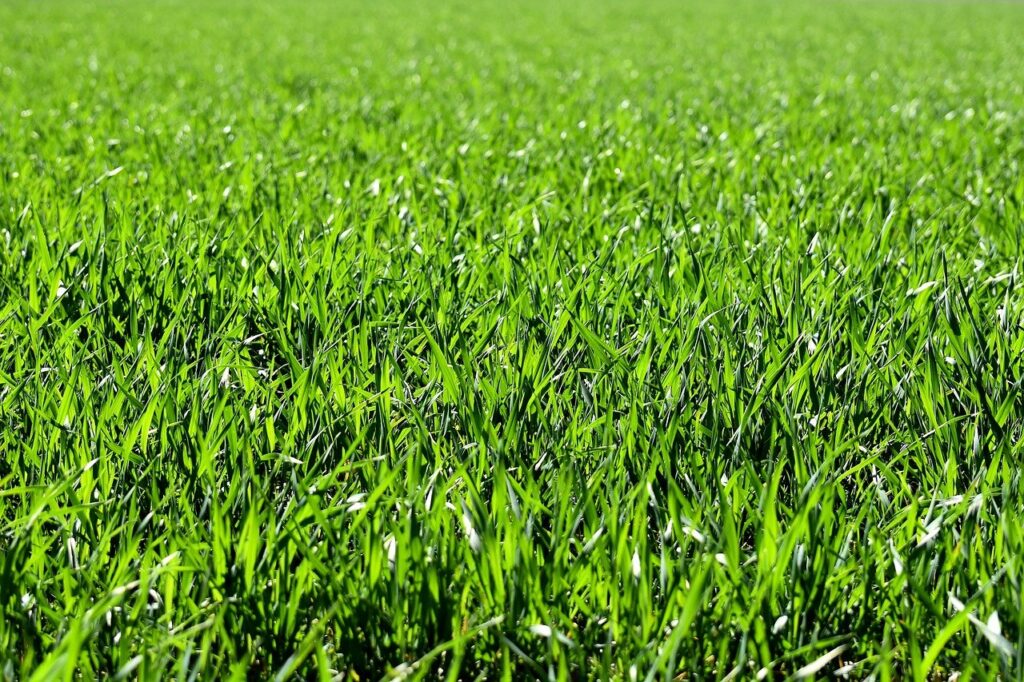 The end of the year is approaching, as is the end of the grass season. And when the temperature consistently drops below 10°C, your lawn goes into hibernation.
Therefore, it's vital to complete your final lawn maintenance jobs for the year. That way, your lawn enters its dormancy in a robust condition.
In this blog, I'll explore the most common winter lawn care mistakes, explaining what you can and cannot do at this time of year.
Mistake 1. Mowing too short
Most people let their grass grow too long before they cut it. So, when they do mow, they cut too much of the grass blade, causing an enormous stress reaction in their grass plants.
The rule of thumb is:
Never mow more than 1/3 of the grass blade's length.
And never mow your grass shorter than 5cm.
During the growing season, your grass grows quickly. So, if you leave two weeks between mowing, the grass blades will be long, and the lawn will look messy. And at this point, most people cut it nice and short because it looks neat.
But:
They risk damaging the plant, reducing its resistance to drought and disease.
It's better to mow at least once a week. That way, you maintain a neat, clipped appearance, but – essentially – you don't need to cut too much of the blade to achieve it.
Developing a regular mowing routine throughout the year benefits your lawn during its winter dormancy because the grass plants have thrived throughout the year.
This is especially vital during the autumn because the growth of your grass slows as it heads towards winter. A weak lawn during the winter gives way to weeds and disease.
Mistake 2. Do not use your scarifying tool as a plough!
It's still possible to scarify your lawn in the autumn, but don't leave it too late. Your lawn needs time to recover, so it's better to do scarify when there's time for your grass plants to bounce back before their winter dormancy.
One of the most common mistakes is to allow the scarifying tool to penetrate too deeply into the soil. Remember, you're removing the thatch layer, not ploughing a field!
Digging too deeply into the earth makes the job unnecessarily challenging and can damage your grass plants.
When scarifying, penetrate the surface soil layer to a maximum of 5mm. This way, you only remove the moss, which is – ultimately – the purpose of dethatching.
Mistake 3. Sowing grass below 10 degrees
Grass only grows when the soil temperature reaches 10ºC. This is another rule of thumb that's important to remember.
However, some people try to overseed their lawns in the winter: it's a waste of good lawn seed because it won't germinate.
Wait until the spring to sow new seed, when the soil temperature reaches a good, consistent 10ºC. Once the soil is nice and warm, your lawn seed should germinate within ten days.
Check out our expert's guide to everything you'll ever need to know about sowing grass seed.
Mistake 4. Not fertilising in the autumn
People often only fertilise their lawns during the spring, when the weather warms up, and we start to spend more time outside again.
However, fertilising your lawn just once a year isn't enough.
Autumn fertilisation is actually more efficient than spring fertilisation. Grass blades grow more slowly during the autumn, but the roots and shoots continue to grow vigorously.
Fertilising in the autumn gives your lawn a health boost to prepare it for the winter. And a healthy winter lawn will bounce back more enthusiastically in the spring!