Year-on year thousands of people decide to take the plunge and quit smoking during the month of January, there are usually three main reasons for this – to improve health, to save money, or both. If now id your time to quit tobacco for good, there are various ways you can conquer the craving, the easiest by far is to switch to vaping.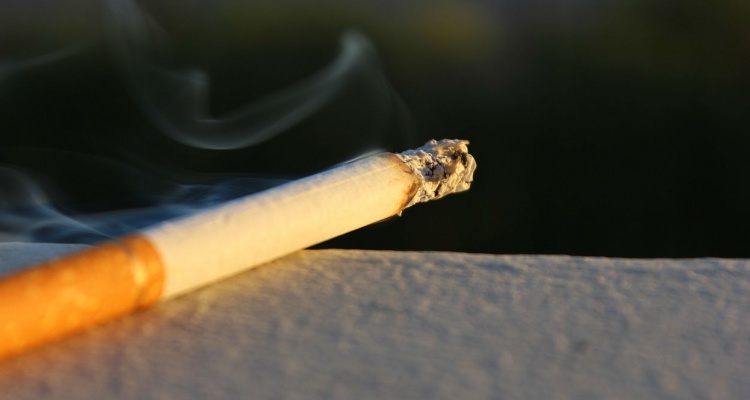 Research shows that it is safer than smoking, you have full control over your nicotine intake and there is a flavour for every palette, best of all – it'll save you some serious £££.
The cost of smoking
Each year, with the introduction of new legislation and taxes, the cost of smoking rises. while each brand of cigarettes has a different price point, the average pack of cigarettes in the UK is around £10.40, if you smoke a pack a day, the cost quickly adds up!
10 Cigarettes per day = £1,898 per year
15 Cigarettes per day = £2,847 per year
20 Cigarettes per day = £3,796 per year
25 Cigarettes per day = £4,745 per year
The cost of vaping
The calculations for the cost of vaping isn't as simple, there are various elements that make up an ecig, the device itself, the coil, the battery and the liquid.
As this article is aimed at beginners, we will start with the basics. For the starter kit, we will go with the Geekvape Aegis Boost 40w Mod Pod System, this is a MTL (Mouth to lung) starter kit and is perfect for beginners looking for the same throat hit as a cigarette.
For £27.99 you get everything you need to start vaping (liquid excluded), 1 x Geekvape Aegis Boost Pod System, 1x Kanthal Mesh Coil and 1x USB cable.
Total Cost: £27.99
Now let's move on to the liquid itself, the amount of liquid a person vapes varies from person to person, so the overall cost may vary slightly. The type of liquid you purchase will also vary in price. Shortfills generally cost a lot more than a diy kit.
We will go with one of our bestselling liquids, the HZN Boss Shot starter kit this includes:
1x 250ml Boss Shot (HZN)
1x 250ml Vegetable Glycerin
8x Nicotine Shots for a 6mg strength
The starter kit costs £14.99 for 250ml, as mentioned above, the amount of liquid you vape all depends on how often you're using your ecig, with the GeekVape however, the average person will probably go through a bottle per month.
Total Cost: £14.99 x 12 = £179.88
Last but not least, we move onto the coil, again this depends on how often you use your ecig, but the average coil needs replacing once every 2 weeks, an Aegis Boost coil costs £11.99 for a pack of five, so you'll need to purchase 3 packs throughout the year.
Total Cost: £11.99 x 3 = £35.97
So, the cost of the ecig starter kit is £27.99, then add the cost of your liquid, £179.88 and the cost of your replacement coils is £35.97, this gives us a total annual cost of £243.84! 
For a 20 a day smoker, this will save you a whopping £3,552.16 per year, and a 10 a day smoker will save an impressive £1,654.16 per year.