Jaipur is a historically important city in Northern India, making it a popular tourist destination in the region. If you are looking for places to add to your itinerary during your travels here, you'll find plenty to fill your time.
Image by C Rayban
Below, we'll talk about the best attractions in Jaipur that will make your holiday there a memorable one.
1) Amber Fort
After checking into one of many incredible hotels in Jaipur, make the Amber Fort the first attraction you check out in Jaipur. Dating back to the 10th century, this massive sandstone and marble edifice is known for its Hindu art within its walls.
Although its name would suggest that it was involved in the defense of the communities around it, it actually functioned as an opulent palace through most of its life, as you will see during your tour. It is situated eleven kilometres from Jaipur, so be sure to book it as a day trip from the city.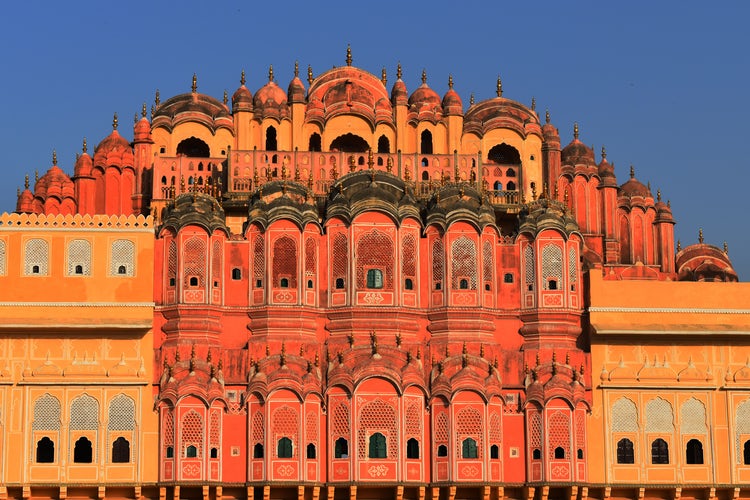 Image by Ravi Shekhar
2) Jantar Mantar
Science minded visitors will want to include Jantar Mantar on their travel itinerary during their visit to Jaipur. It is a series of nineteen astronomical instruments located outdoors constructed by King Sawai Jai Singh II in 1734, which includes the world's largest sundial.
Because of its global significance, it was recognized as a UNESCO World Heritage Site in 2010. Based on design principles detailed in Hindu sacred texts, it is remarkable how accurate the measurements were, as it allowed people in those days to observe constellations with the naked eye.
3) City Palace
Located in the heart of Jaipur, the City Palace was a royal residence which used to house the Maharaja of Jaipur, the ruler of this region of India. These days, its grounds are partly preserved as a royal residence, while the other half is a museum and temple.
Its design is nothing short of ornate, with plenty of chandeliers, frescoes, and works of art that will dazzle your senses as you walk throughout its halls. The Govind Dev Ji Temple is worth seeing, as its honors Lord Krishna in a setting that is nothing short of divine.
4) The Bazaars of Jaipur
Your travels to Jaipur wouldn't be complete without a visit to one of its markets. Known as baazars, they are colorful affairs where a dizzying array of goods are available for purchase.
People who haven't visited an Indian baazar before should prepare themselves to be bombarded by sales pitches by seasoned merchants eager to push their products onto you. Practice some haggling elsewhere in the world, and then get ready for the experience of a lifetime when you set out to get a good price for that bangle that you look amazing on your wife's wrist.