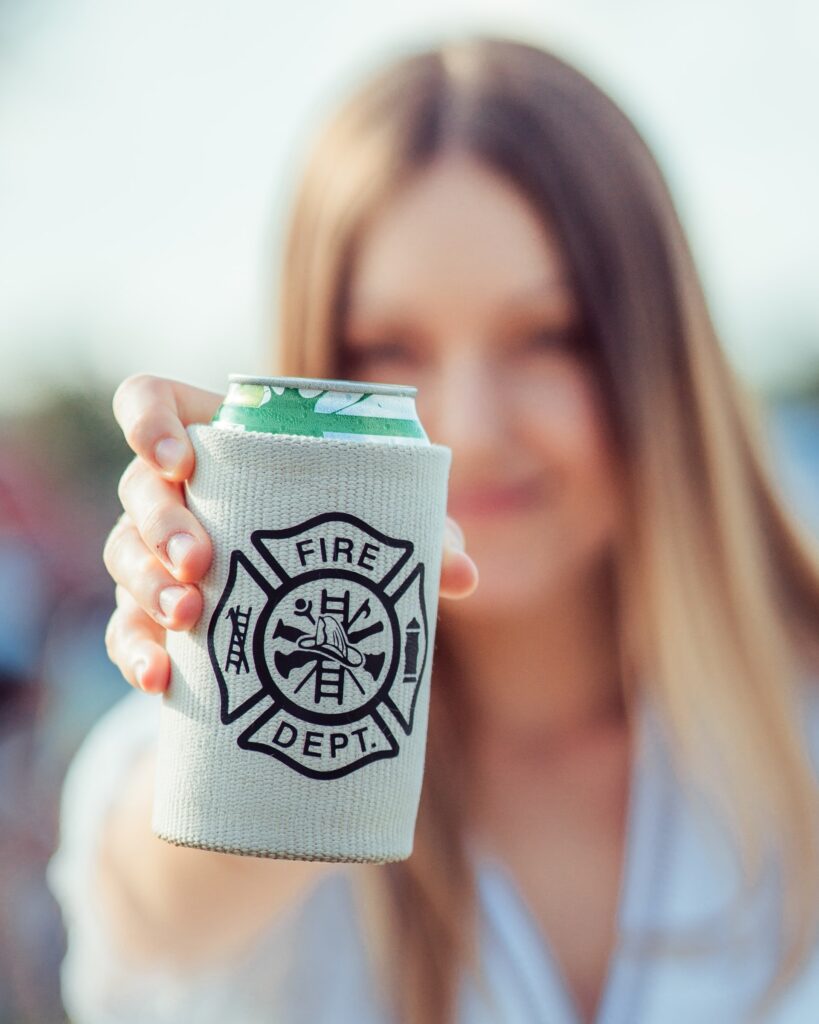 Stubby holders are colourful displays of artwork that are highly versatile to wrap cold beer with an insulated neoprene model. While the stubby holder fits with a wide range of beverage containers, the Australian's love affair with the stubby holder continues today and makes an appearance everywhere and anywhere.
Originated from the US in the 1980's it was redesigned and redeveloped with far superior insulating properties. It was made from neoprene and had undergone several design changes to suit Australian drink shapes and sizes.
Coming in various shapes and sizes, the modern-day stubby holders are lightweight, easily folded, and suited to any weather conditions. Mostly favoured for drinks, they accompany cans and bottles, including wine and water bottles from the outback to the coast, to your mates playing cricket, and even at parties and celebrations.
The much-loved stubby holders in Australia are just getting better and better in matters of simplicity and functionality.
Here are some of the popular stubby holders loved by Australians 
1. Stubby Holders with Animal Prints 
Animal Printed Stubby Holders in Australia is an attractive way to serve your refreshing drinks. You get to choose from a wide range of animals in its design and ensure that your drink won't become warm while you hold it. So, a holder that can keep the wine cool and retain the temperature exhibits much popularity in the country's climate!
2. Stubby Holders for Sports Fans
This variety is loved by most sports viewing audiences and fans. Whether it's a soccer or rugby match, you get to see many of them at stadiums where people get to drink their favourite beverages while watching the games. The design and shapes of the cool stubby holders in Australia are designed in a fancy way, like a jersey-designed holder to attract the young crowd while enjoying their favourite pastime with their mates. Some team franchises also add their tagline or slogan to keep their fans glued towards their loyalty.
3. Stubby Holders for Feminine Groups
A Stubby holder that can add a touch of feminine colour and design is also one of the popular stubby holders of Australia that people love to use. Not only do they lend crisp, refreshing temperature to any beverage, but the holders are adorned with gorgeous faux fur. Australian ladies love such pretty things with a little bling to carry their can or bottle and give them an added style to showcase.
4. Stubby Holders with a Personalized Photo
There is nothing better gift than getting yourself or your near and dear ones a personalized photo in their stubby holders. Available in the colour of your choice, you can give your special one a picture of yourself inserted in the Stubby Holder for a memorable personal touch. Perfect for any occasion or a birthday, Stubby Holder's popularity has stood the test of time and continues to be a much-loved gift for one and all.
5. Stubby Holders for Business promotions
Yes, in Australia, these stubby holders have utmost importance other than carrying cans or bottles. The printed stubby holders in Australia promote the business message or slogan and make it functional. People bring it to hold their drink, and while the printed Stubby holders prove to be a clever promotional strategy to free advertise about the brand. So, thus these stubby holders are versatile and memorable and are lightly weighted; they are adaptive to suit the needs of individual requirements.
6. Stubby Holders with Caricature 
Found in most events, from Australian weddings to corporate functions, the Stubby caricature holders create an awesome look and custom style to any event.
It's a unique way to personalize the drink by using the best insulative properties to keep your drinks warm. Designed in a very simple and, most of all, affordable process of neoprene, they give Stubby holders the real value and make it one of the loved fun gifts of Australians.
Conclusion
With the above customized and creative versions of Cool stubby holders in Australia, we can see that they have grown far beyond their intended use of purely keeping your drink cold. Many businesses and brands use them as promotional products or gift ideas to celebrate events and milestones. While it represents the Aussie laid-back way of life, these stubby holders win hands down in design and functionality.
Whether you are looking for a product to suit your needs, choose custom stubby holders according to your needs, get an individual stubby holder at unbeatable prices and create a perfect theme that complements your complete service offerings.