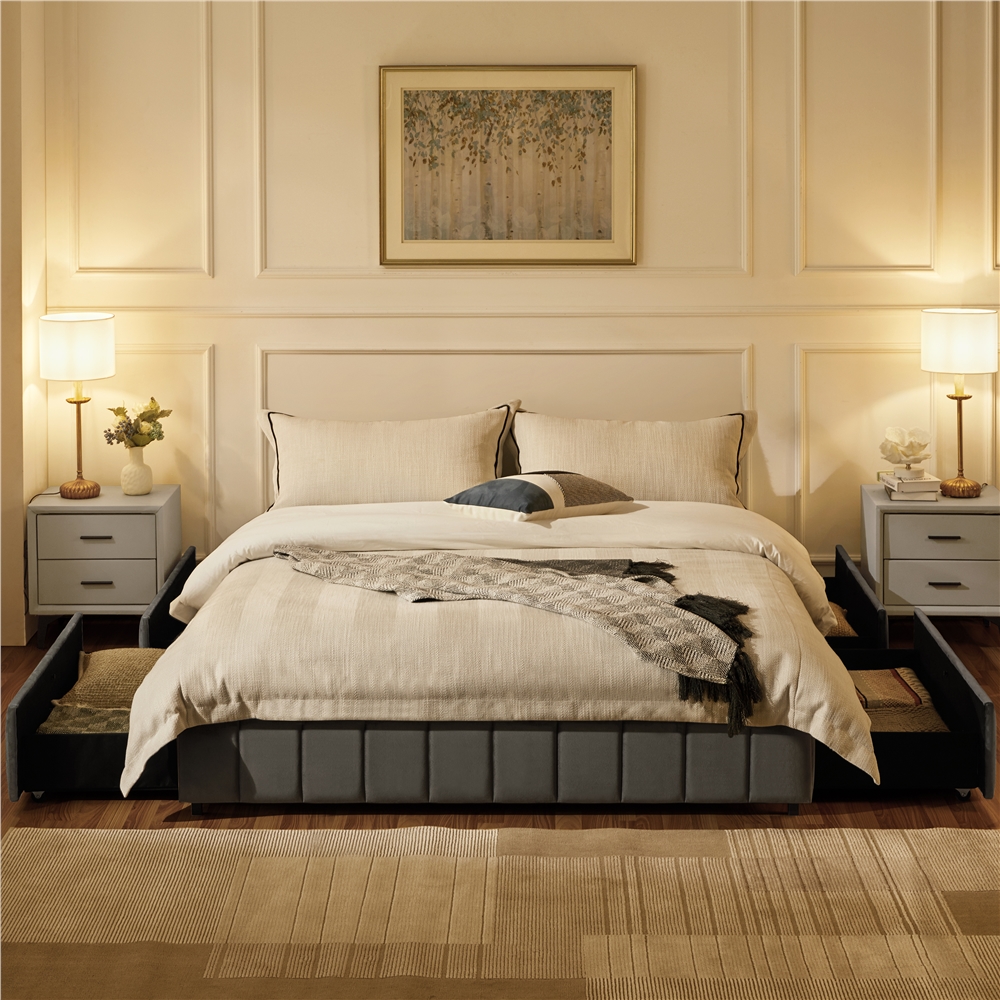 Are you in the market for a brand-new bed frame? If so, look no further than this awesome product from Yaheetech, which will meet all your needs when replacing your bed. Bed frames should be able to support all kinds of mattresses, come in at a reasonable price, and offer you a durable solution, to give you a great night's sleep. This Yaheetech bed frame does all that and more. 
Let's take a brief look into who Yaheetech are, as well as the reasons why we love this product so much. 
About Yaheetech
If you haven't heard about Yaheetech before, here is some background about this great company. Established in 2003, Yaheetech is an e-commerce company that employs over 500 people around the world. They are specialists in home furniture products and sell to millions of customers in over 10 countries. You can find their products on sites like Amazon, Walmart, eBay, Wayfair, Wish, Cdiscount,  ManoMano, OTTO, and Rakuten.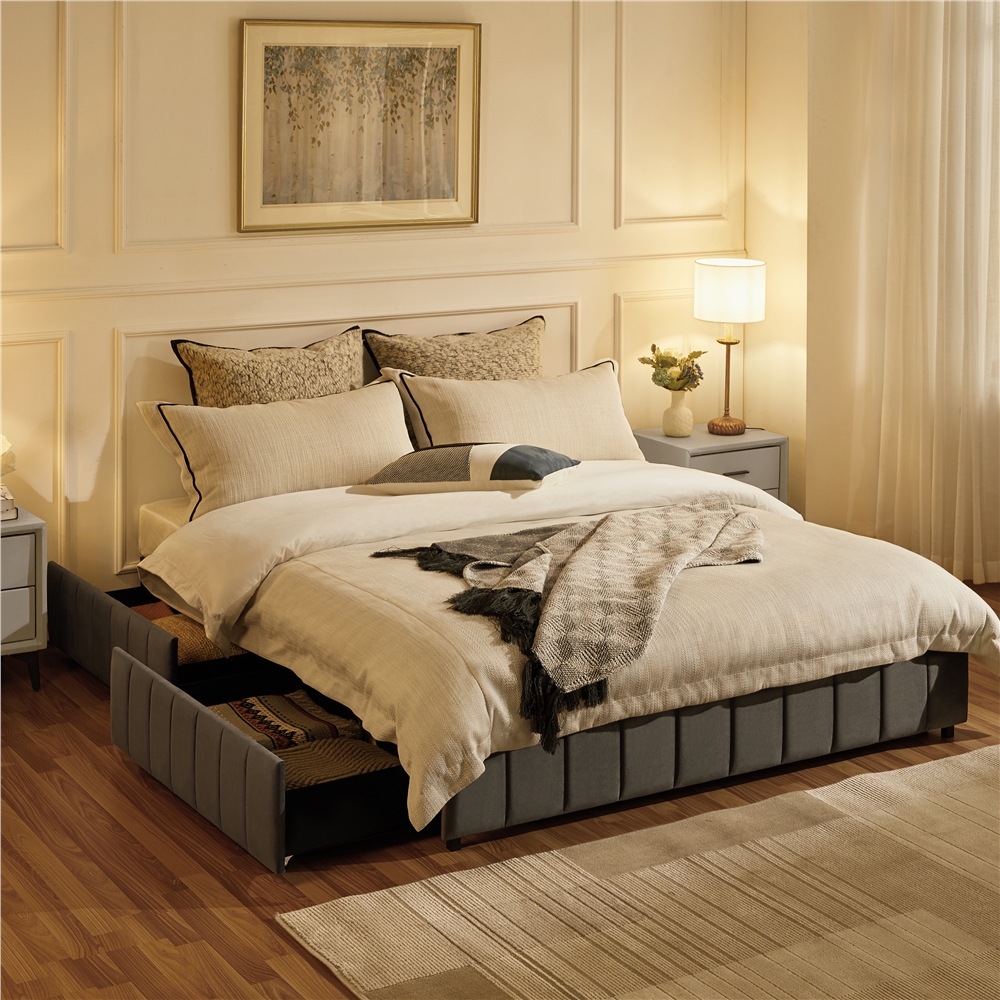 Why We Love The Yaheetech Platform Bed Frame
Storage 
Storage space is so often at a premium in the home, and we certainly welcome any additional storage options. This is exactly what you can expect with the Yaheetech platform bed frame. We are not just talking about space beneath the frame for you to store items, but sleek drawers that provide ample space for you to keep bedding, clothing, or anything else that takes your fancy. 
Strong Slat Support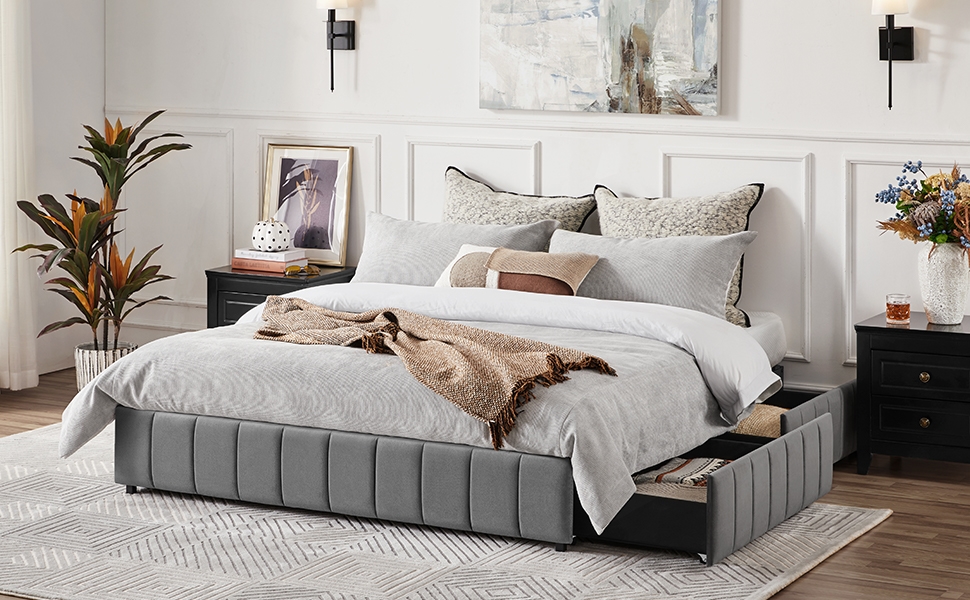 Bed frames should be designed to support a wide range of mattresses. Unfortunately many can only support lighter loads. This is not the case with the Yaheetech bed frame, designed with solid wood slats, which can handle a wide range of mattresses. Most bed frames outlast the mattress, and that is why we love having this level of support. 
Easy and Quick Assembly 
There are few things worse than struggling to assemble a new item for your home, especially if you have plans to sleep on it later that night. Yaheetech has removed the difficulty here and provides you with very simple, step-by-step instructions for how you can put together their great product. The package is smartly put together, and two adults can put this bed frame together in under 30 minutes. There are few companies out there that can offer that kind of easy assembly with their frames. 
Blending In
The dark gray design of this bed frame is simple and modern and will fit perfectly into all kinds of bedrooms. To those who want a new bed frame but don't want to redecorate the room, this product is ideal. Additionally, those who do plan to redecorate can count on this chic and minimalist design, no matter what colors and themes you decide upon for your room. The colors on the frame are not loud or overwhelming, and that is why they fit in so well with multiple color options. 
Price Point
Given the sheer range of benefits of this bed frame, you'd be forgiven for thinking that it could be out of your price range. This leads us to yet another reason why we love this product. For the full-size bed frame, you are looking at a price of just $198.99, and for the queen-size, you will pay $279.99. Given how long this bed frame will last, the simplicity of putting it together, and the high-quality materials with which it is made, this purchase offers great value for money that you won't find elsewhere. 
Why not take a look for yourself, and see exactly why we are raving about this Yaheetech bed frame?