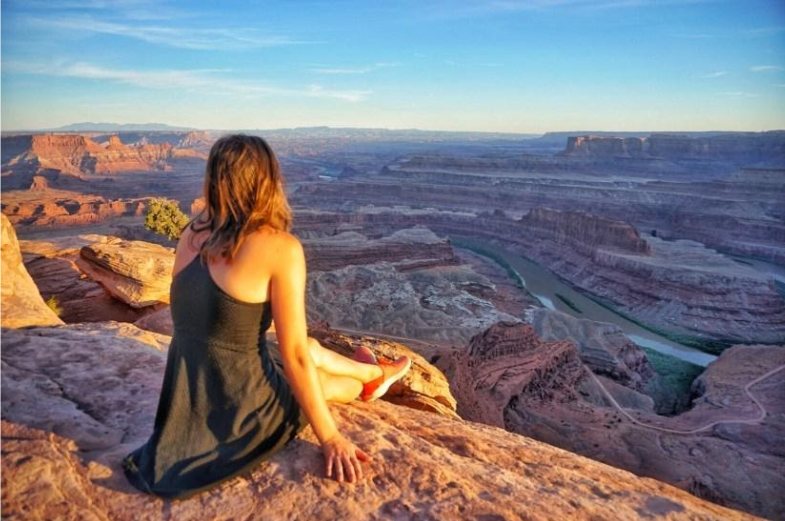 There is never a bad time to visit the United States of America due to the country's enormous size. It all depends on what you want to see and do during your trip, there's so different climates and scenery to choose from.
If you're on a budget, don't schedule your trip around spring break and school vacations because prices for flights and hotels rise during these times, making travel more expensive.
However, all of this means that you can still travel around the country whilst on a budget. After all, it is one of the world's largest countries by geographical mass, with dozens of fascinating cities to visit. Flights to major destinations such as Washington, DC and Los Angeles are surprisingly inexpensive, while others provide a wide range of economical lodging options and even free attractions, providing travellers with numerous opportunities to save money.
Las Vegas, Nevada 
This gorgeous flashy city may not be on everyone's list when it comes to budget and saving money, however, there are so many things you can do in the city that are free and that you must experience for yourself. For example, you can see the Fountains of Bellagio, you will see this fountain in almost every movie based in Las Vegas, it's iconic, and the fountain displays unique performances that will amaze you. There are more free things to do then looking at fountains, in fact, there's a whole list of things!
However, in terms of saving money and budget, it wouldn't a true Las Vegas experience if you didn't do any form of gambling, I'm sure you can put some money aside for gambling and who knows, if the luck is on your side, you might have gained a massive profit! You can test your luck at Max Casinos. For more ideas on how to save money while in Las Vegas be sure to visit lasvegasjaunt.com.
Los Angeles, California
The City of Angels, as the beginning point for most West Coast trips, home to the rich and famous. However, that doesn't mean there isn't room for budget travellers. Surprisingly, deals can be obtained almost anywhere if you stay in less-known areas or in a hostel.
Cheap food trucks abound with great Mexican tacos starting at $1, and a 7-day Metro Pass for unlimited travel for only $25. So, you can still have a fabulous time in the city without spending heaps of cash. 
Pittsburgh, Pennsylvania
Pittsburgh may not seem like an obvious choice for a group of tourists, but it has its fair share of notable sight and most of the attractions are free for visitors. From an Andy Warhol Museum to bridge-peppered views seen from high vantage points. This is a must have experience if you're visiting the city. 
You'll find cheaper rates, especially if you stay near the airport, and you'll save even more by taking advantage of the city's extensive list of free and low-cost attractions.