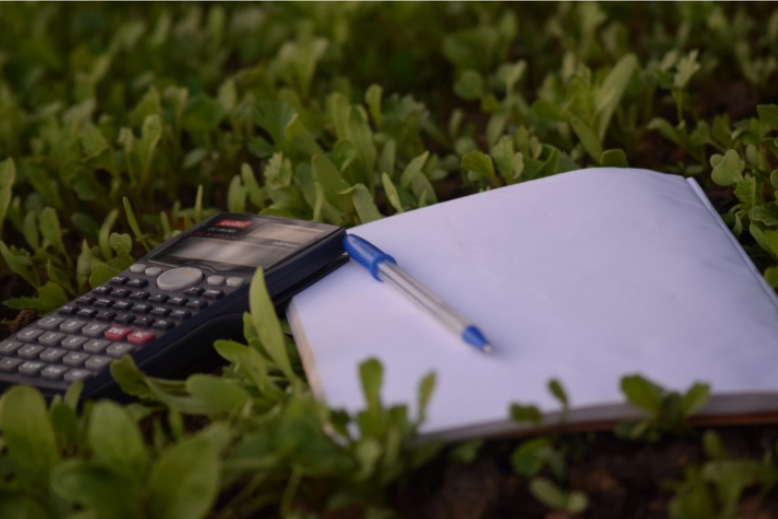 Is Automated Accounts Payable More Reliable and Provides Better Visibility of Financial Processes for Controllers and Front Line Staff?
For its part, the traditional paper processing of accounts payable requires more time and effort. Not to mention the inevitable typing errors.
We live in an era where technologies facilitate work and communication. In fact, they play a vital role in the life of a business.
Among other things, technologies can improve productivity, manage inventory and reduce delivery time to customers. And one of the most significant advances in recent years has been the automation of accounts payable.
Does Your Company's Accounts Payable Workflow Reflect These Technological Advancements?
If not, it means that you should put some effort into automating this process. Today, character recognition technologies (OCR) are extremely powerful.
They allow you to quickly enter and extract supplier invoice information with great precision.
The functions of entering accounts payable and archiving are seen as an operating cost. Automating payments can help a business take strategic management initiatives.
Automation Of Accounts Payable: Saving Time And Increasing Productivity
The analysis of the flow of documents (email, fax, post) in the business process of the company until invoices are paid will significantly reduce business processes (workflow)
Here, saving time is a key factor in automation! A reduction in invoice processing time equals a reduction in the costs of processing accounts payable.
Automation solutions minimize the need for human intervention. This allows the company to allocate fewer resources to accounts payable which could free up some team members to handle other more value-added tasks.
Access To Information At All Times, No Matter Where You Are
Our workflow automation solutions allow you to access your organization's documents from anywhere.
All you need is a web or mobile connection.
This allows you to review and approve supplier invoices even if you are away from the office. Whereas with traditional business processes, analysis is done in the office.
All you will need is a device connected to the Internet, no matter where you are in the world!
Management Of Expense Accounts
Our automation solutions also optimize the reimbursement of employee expense accounts.
Automating accounts payable will allow employees to provide their expense accounts with supporting documents sooner and the business to process, approve and issue payments faster.
This will not only reduce the cost of processing expense claims, but can also allow an organization to have better control over adherence to company policy.
Elimination Of Typing Errors
One of the factors that drive up the costs of processing accounts payable is errors in manual data entry. Automation solutions eliminate the number of errors.
You will implicitly increase quality control. For example, it is possible to detect duplicate invoice numbers, verify amounts and totals, match purchase orders, report a missing purchase order, and even verify the existence of the supplier.
Automation therefore allows you to quickly identify potential problems and reduce the number of errors that are often difficult to identify.
Savings On Late Fees And Savings On Early Payment
Manually managing accounts payable from suppliers in your business can result in late payment of invoices. This can mean that your business will pay late fees.
Late payment fees are added to the cost of processing accounts payable. Automating this process can easily reverse this situation.
This will help your organization to plan to pay invoices on time.
This creates opportunities to take advantage of the benefits of early payment. Reducing invoice processing costs improves your cash flow management.
The Automation Of Accounts Payable: Real Advantages!
The automation of accounts payable isn't yet standard in the realm of little and medium-sized organizations (SMBs). A long way from that point! 
The records payable office is still regularly seen as a basic expense that doesn't legitimize the costs of buying, introducing and keeping up programming and equipment for robotizing the administration of provider solicitations. 
However it is effectively evident that paper and manual undertakings adversely affect the division and the whole organization. Consider the shortcoming of staff going through hours entering solicitations, acquiring marks for the installment arrangement, or recording and investigating solicitations. To this should be added the danger of harming its relationship with providers in case of late installment or rehashed mistakes. Going into computerization implies having the option to enter solicitations rapidly and precisely, focus on the best providers, and understand what phase of the endorsement cycle solicitations are at! The fantasy for any records payable division … 
So for what reason are organizations still so hesitant to source programming that empowers creditor liabilities mechanization? 
The appropriate response is connected to a progression of fantasies and misinterpretations encompassing the robotization of records payable that are keeping organizations from pushing ahead in embracing new practices.
CONCLUSION
Automation will save you time, free up resources that can do more meaningful work, optimize costs, in short, increase your productivity and profitability.
The key to successful automation is rigorous analysis, audit of the current situation, and recommendations.
This type of integration will allow your business to achieve maximum return on investment (ROI).