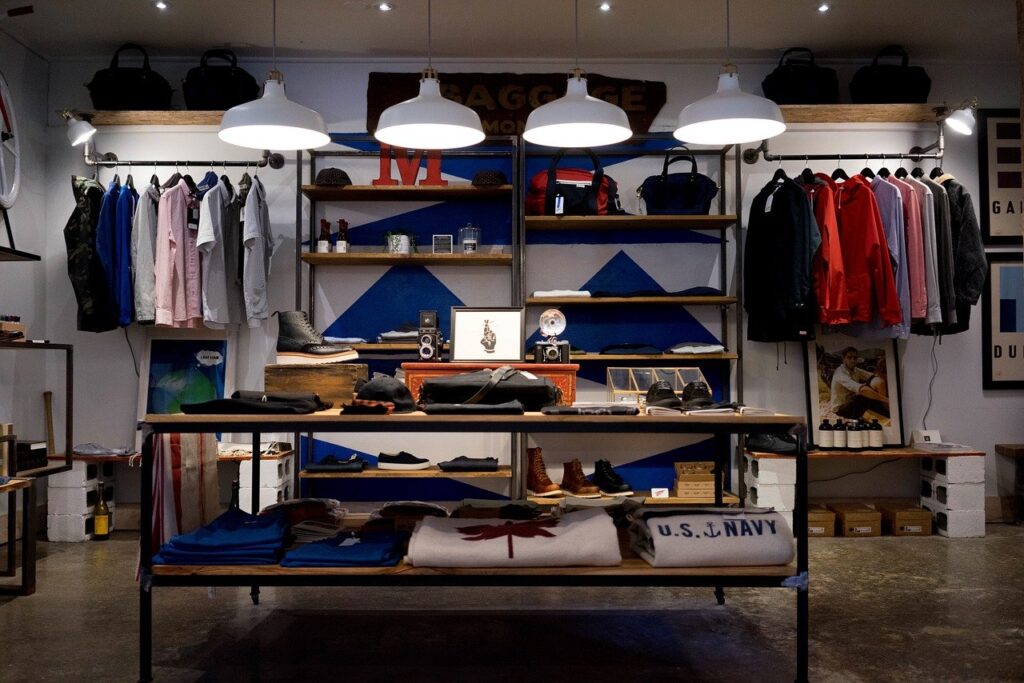 Aboriginal-designed clothing is renowned for its signature prints inspired and based on Aboriginal Australian culture. Contemporary Aboriginal fashion designers are blending modern trends with ancient Aboriginal art to exhibit a stunning slice of culture that is traced back to thousands of years.
Each contemporary Aboriginal print, accessory, or fashion apparel tells a story that is as unique as the Indigenous people's culture and heritage. The captivating designs and prints create an opportunity to unite and spark important conversations between Indigenous and non-Indigenous communities.
Aboriginal art: The oldest in the world
First Nations People developed distinct artistic traditions through the years with traditions and techniques that retained impressive consistency. Artistic motifs used in contemporary fashion by Aboriginal communities currently have been found in archaeological records dating 30,000 years ago. Aboriginal art has retained its reputation as being the world's oldest thriving artistic culture. From plant fibers to animal skin, Aboriginal people used a range of naturally available materials to make beautiful artwork.
Aboriginal-designed clothing has since then evolved into a celebration of Aboriginal people's rich culture, tradition, unique identity, and values. Contemporary Aboriginal fashion designers are also working to raise awareness of their culture and heritage.
Contemporary Aboriginal fashion
One such contemporary Aboriginal clothing designer is Laura Thompson, a Gunditjmara woman and artist based in Melbourne. She is the designer behind the Aboriginal-designed clothing business, The Koorie Circle, a 100% Aboriginal family-owned company.
Recognizing the gap that exists for Aboriginal women looking to express their culture and identity, Laura began to design Aboriginal earrings. The Koorie Circle's range includes unique pieces made using sustainable timber while being hand-painted.
She also went on to co-found 'Clothing The Gaps,' and 'Clothing The Gaps Foundation' a streetwear fashion label that celebrates the culture and identity of Aboriginal people, along with Sarah Sheridan, a non-Indigenous entrepreneur.
Clothing The Gaps is all about "Closing the Gap", a government health initiative to address the gap in life expectancy between non-Indigenous Australians and Aboriginal people. Clothing The Gap's unique movement is led by health professionals with a mission to unite people through fashion, while the contemporary merchandise they create encourages people to showcase their identity and values.
This Wurundjeri based store sells clothing that features:
'Mob only' clothing – created exclusively for Aboriginal people and
'Ally friendly' clothing that non-Aboriginal people can wear to support Aboriginal Australia.
The bespoke, wearable pieces are truly special, while the collections spread awareness and empower the Indigenous community. Each piece is designed with the importance of sparking conversation and encouraging education front of mind. From jumpers, tees, bottoms to accessories, there is something for everyone across age groups and genders.
Designs are planned and crafted by Gunditjmara woman Laura Thompson, offering 'merch with the meaning' to communities far and wide, made to unite non-Indigenous and Aboriginal people through fashion and causes. The ethical and fashion-forward garments are conversation starters while the world's oldest living culture.
Clothing The Gaps is a social enterprise – profit for purpose-led, reinvesting profits from Clothing The Gaps to fund impactful work of Clothing The Gaps Foundation. The Foundation has a goal to encourage Victorian Aboriginal people to develop positive lifestyle habits that improve quality of life and add years to their lifespan.
Contemporary Aboriginal fashion at its best
Whether through the fabric, traditional motifs, print, textiles, or shape, Aboriginal fashion designers are continuing to pay homage to their environment and their roots in their designs. By blending modern techniques with ancient art, Indigenous designers are honoring the Country.
Contemporary designers are blending mainstream trends such as high-necking or ruffles with ancient traditional designs to redefine Australian-made fashion. Artists showcase their Wiradjuri, Yorta Yorta, Gunnai, and Gunditjmara culture through a diverse range of fashion and accessories. These include hand-painted silk to ethically sourced materials that draw inspiration from totems, landscapes, and animal life linked to the ancient heritage. Created with slow stitch processes, most designers use eco-friendly materials to create their masterpieces.
Australia has some amazing Aboriginal fashion designers that are setting the trend in the industry. The intricate, bright, and bold designs created by members of the Indigenous community are capturing hearts and minds and taking contemporary fashion to new heights.