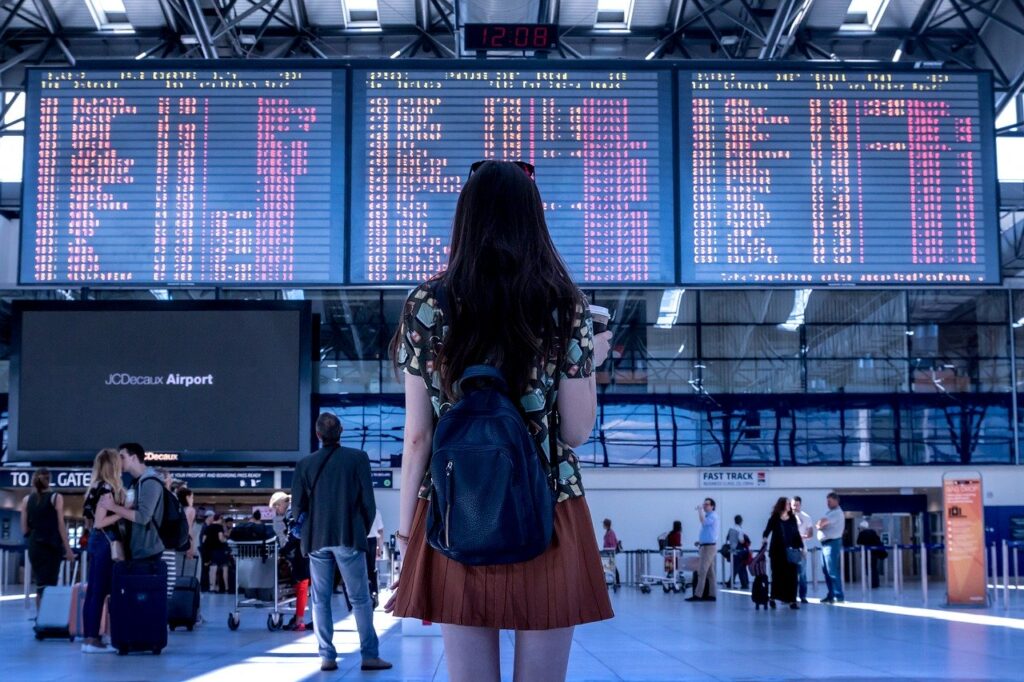 Travelling is one of the top activities most college students invest money in. Some college students consider travelling around the world as a great achievement, that they would even go through the lengths of working part time while studying just to save up enough money for travel. 
But saving up for travel is not always that easy. Considering how expensive college education can be, not to mention your daily expenses and other curricular activities that require money, saving up for travel can be tricky. But for someone who is eager to achieve a life goal, there is always a way. With enough money and some creativity, you can start ticking your travel goals. Check out these tips to help you travel on a budget.
Select Your Destination Carefully
When deciding on where to travel, it's best to think about where your money can get you. Travel is still travel, no matter where you are headed. But if you have specific places or countries that you plan to visit, try to research which of these places you can head to first based on the budget you have so far acquired. Consider you spending power in that country, your safety, accommodation and travel rates, as well as ease of transport. 
You should also be mindful of the season and weather in your travel destination. If you are someone who is not used to cold weather, then you might want to stay away from places with lots of snowfall. You should also check the weather conditions and make sure that you book your travel on a day with fine weather. These will help make it easy for you to go around without having any problem and to spend a large amount of money. 
Consider Alternative Transport
When visiting different places, there is always more than one route or mode of transport available. If you want to make the most of your budget, you might want to look for the most affordable travel choice. If traveling on land is cheaper than a plane ride, then you might want to consider driving to your destination instead. This way, you also get to enjoy the sights along the way, do some stopovers to take photos, and make the most of your travel.
Look for Student Discounts
Another perk of travelling as a student is that you get to take advantage of student discounts. Just bring your school ID with you during your travel and whenever there's an option to avail it, show your ID and voila! Instant savings. It will help if you conduct a research in advance as to what accommodations or restaurants offer this discount. Student discounts can also be availed for some airfares and transport choices, so make sure to have your student ID handy anytime you travel.
Create Free Stopovers
Who says you can't enjoy your stopovers for free? Whether it's a flight layover or a driving stopover, you can make the most of them by roaming around and enjoying the view. Maybe take a picture to post on your Instagram, buy some souvenirs or sample some specialties that are only available in that area.
Pack Smart and Travel Light
The reason why most travelers go backpacking is because they only bring with them the essentials. WIth no extra baggage to pay for or worry about, you get to travel lightly and keep your things with you as much as possible. But to travel light, you have to pack your bags wisely. Think about what you will put into your bag, from your underwear and essentials to your footwear and other gears. Be sure that the clothes you will bring with you are suited for the weather of the place you are planning to visit. Make sure that you have your toiletries and essentials packed properly to avoid them from spilling and messing up your bag's contents.
If you are travelling for a week or longer, you might think it best to pack clothes enough for the whole trip, but that will definitely add bulk to your luggage. Instead you might want to pack enough for 4 to 5 days and just plan to do your laundry so you'll have a fresh set of outfits to wear. It will also help if the clothes that you bring are easy to mix and match. This way, you won't have to wear the exact set of outfits that you wore the previous days and you will still have enough room in your baggage for your other stuff.
Earn Money While Traveling
Another way for you to make the most of your travel without worrying about your budget is by doing some work while travelling. You can find some part-time or contractual work wherever you are headed to. You can accept one-time jobs, too, wherein the people who hire you can give you your payment after the work is done. You can also choose to work freelance, establish an online business, or put up a blog which you can monetize. You can be a travel photographer, a blogger, social media manager, a virtual assistant and other virtual jobs that you can do anywhere around the world, as long as you have an internet connection and your work gadgets. Working can help you make sure that you have enough money to fund your travels.
Search for Volunteer Programs
Travelling is one of the best ways for college students to experience the beauty of life. It is also a great opportunity to learn more about the different communities from all walks of life who may need some help from another side of the world. This is where volunteer programs can be great. 
Becoming a volunteer can be a life-changing experience. It helps you gain a different perspective of the world and helps you realize the many blessings that you have in life. It helps you understand how different the life is of other people from other parts of the world and helps you gain a sense of purpose and a passion towards helping. Of course, not to mention the opportunity to travel to other countries, and at times, for free.
With the right planning and strategy, you can achieve your travel goals and be able to get to places you have always wanted to visit, without worrying too much about your travel budget.