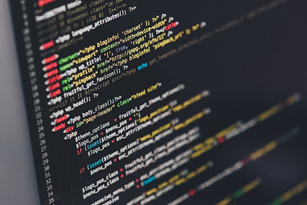 Image: Pixabay
There are certain industries that tend to push the envelope when it comes to new ideas. The medical industry is constantly pioneering new vaccines and treatments. Social media platforms are always finding new ways to connect and engage the masses. Engineers at companies like Tesla and SpaceX are pushing the boundaries of what's possible both on earth and in space. In among these innovators, online gaming has risen up in recent years to take on a significance of its own.
In and of itself, the industry is a burgeoning entity. Worth around $50 billion according to Statista, online gambling has become a major player not just in gaming but the world at large. As part of its growth and evolution, it's started to not only harness the power of modern technology but shape it. With high-level developers now opting for a career in the casino sector, innovations have become an inevitability.
Casino Developers Take Something Old and Make it New
Of course, that's hardly surprising for an industry that took something physical and turned it into a digital affair. Before the dot.com boom of the late nineties, few would have said casino games could be played anywhere other than a bricks and mortar venue. Aside from the process of digitizing things like slots, blackjack, and roulette, there are certain technical hurdles to overcome. Even though it's entertaining, money is an integral part of casino games. How then, do you ensure customers are able deposit, withdraw, and store their money safely online? Well, online casino developers figured it out.
Then you've got the issue of fairness. In bricks and mortar venues, cards are shuffled, and table elements are finely tuned to ensure everything is random. For online casinos to be viable, they have to offer the same gaming conditions. To solve the problem, random number generators (RNGs) are used. These programs run complex algorithms that produce a constant stream of random outcomes that are as fair, if not more so, than those produced by humans.
The upshot of tackling these two issues is a virtual world where classic games and new ideas thrive. Inside the Vegas Slots Online games database alone, you'll find more than 10,000 virtual fruit machines. Add to this more than 1,200 casino sites and thousands in bonuses, and there are more options than one player could ever want. And that's just one site. When you branch out and look across the industry as a whole, there literally is something for everyone. From this, we can see how software developers are able to shape the future of technology.
Making the Virtually Impossible a Possibility
Image: Pixabay
Take, for instance, the industry's innovations in virtual reality (VR). The changes were coming long before VR started to gain traction. Live dealer technology was the first sign casino gaming was developing a more immersive vibe. Using webcams and RFID sensors, developers have found a way to link online players with offline dealers. The games have brought an added dose of reality to the industry. What's more, they've laid the foundations for VR to come in, taking engagement to the next level.
Microgaming and NetEnt were the first developers to take the bait. Leading from the front, these companies have taken table games and turned them into VR experiences. However, more significantly, they've done some unexpected things. Making table games like roulette a virtual affair was expected. However, what we're now seeing is slots being made into VR games. That's something many would have said was impossible. How can games without 3D environments become a VR experience? Well, developers have found a way to do it.
Gonzo's Quest VR allows the players to stand in front of the reels. Then, from there, you can explore the surroundings. That's just one example of how developers are using the latest technology to break through boundaries and do something different. This type of thinking can open new doors both inside and outside of the gaming sector.
The Possibilities Are Endless
In essence, if you can imagine a VR slot machine, you can imagine anything. Take the fitness industry, for example, We've already outlined some great way to break a sweat, such as hot yoga and hiking. However, VR technology could turn your home into a gym. Haptic technology is already making virtual things feel real. Using products such as Haptx, you can not only touch things in a VR setting but feel resistance as you do. Developers would only need to take this a few steps further and these gloves could mimic the resistance generated by dumbbells.
Once you combine that with a VR environment, you've got a gym. These types of innovation are already starting to take shape and it's because developers are willing to think outside of the box. No one thought online casinos were possible 25 years ago, now look where we are. Slot machines are on the verge of becoming VR experiences. That's impressive and, perhaps, one of the gaming industry's biggest contributions to the tech world. By doing something that was seemingly impossible, developers are encouraging others to follow suit. This, in turn, will lead to new ideas and even more innovations.