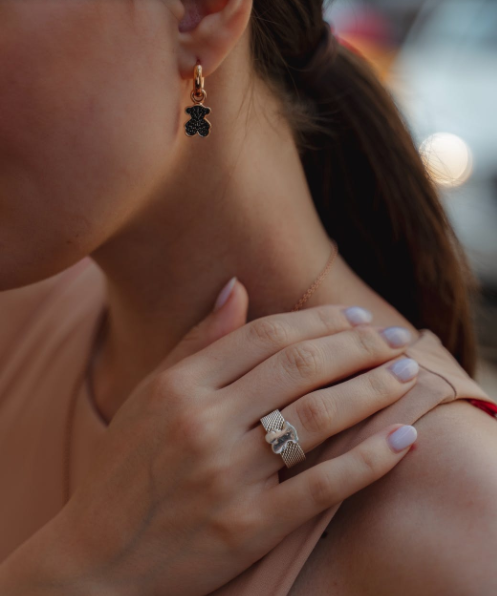 Do you want to create a fantastic and straightforward jewellery box that can serve you throughout your lifetime? Everywoman needs several special things in her life, and jewellery is one of them. Jewellery is good as it transforms your look, whether you are dressing for a glitzy event or dressing for an office. 
But I don't have enough money for classic jewels? This should not worry you! Several classics, simple and cheap jewels, can make you look classic. All you need is to choose well. Our list of eight classic jewellery is a must-have for every woman.
1. Diamond Earrings'
Have you ever heard the saying that a diamond is the girl's best friend? Yes, they are good, but how many people can afford a diamond necklace? Still, you won't need a diamond necklace for all your events. However, it is a whole different story when it comes to diamond earrings. They make you look presentable for almost all occasions, and they are affordable. If you have a special date or prepare for a family event, you should consider diamond earrings. 
2. Pearl Earrings 
 You already have a diamond earring. Well, but a little diversity in your everyday earring choice is not bad. Yes, a pair of pearl earrings are not only simple but also they are iconic alternatives. Pearls are unique in their ways. They should go for pearl earrings for women who want to look more relaxed and low-key style of life. While you need diamond earrings for special outings, pearl earrings are good alternatives. 
3. A Pendant Necklace
 Nothing looks good other than wearing a necklace that has a pendant coin hanging on your white top. Yes, they catch the eyes of other people more subtle than pearl necklaces. I would advise that you get a pendant necklace that has a thin coin and a delicate, simple chain that beautifully hangs on your chest. However, remember to choose a chain that blends with your complexion. Since the pendant is the wow factor, you create a balance that shouts "look at me". 
4. Long locket Necklace 
A locket necklace is in our list of classic jewellery as it makes a woman look more beautiful. You can either choose your long necklace to have a bigger pendant with a long chain. It looks so amazing when the long pearls hang below the collar. If you want to wear a top with high necklines, or generally you want to wear a simple outfit, you should get long necklaces. Well, irrespective of your outfits, you are sure to look stunning. 
5. A Nice Watch 
 Always put on a nice watch irrespective of the occasion and the outfit you are wearing. You are going to look more confident, organized, and sophisticated when you wear watches. There are various good women watches out there that you can select. Some nice women's watches have a gold band and a blue, pink face. Still, you can go for one with a classic leather band and a metal face if you love leather. I mean, there is all kind of women's watches that you may want. 
6. Stylish Bracelets
 If you want to look stylish and candy, and some few bracelets to your fingers. Most bracelets communicate a certain message, but it does not harm to have few in your fingers. They come in different sizes and types. Perhaps, you may decide to wear a pendant bracelet or a tennis bracelet. Still, you can choose to wear two bracelets at a time, and you will still look adorable. Choose the kind of bracelets that rhyme with the kind of fashionista you want to be. 
7. A Few Rings 
 Every woman should have a few rings. Generally, those not fans of bracelets tend to love rings. It is not a must to have complicated rings. If you have small, simple and you arrange them perfectly in your fingers, you will look very adorable. But if you want to catch the eyes of people around you, you can opt for large statement rings. It all depends on your personality. Go for one that blends with your personality and increases your confidence. 
8. A Statement Ring
 Every woman should have statement jewellery pieces in their collection. Statement rings are used to pass a certain message. While some people argue that these rings are not a must-have for every occasion, they are necessary. If you want to switch up things a bit or are in a perfect simple outfit, you will need a statement ring. If you wear them correctly, you will look stunning as they are good for everyday outings and special events. 
 The above are eight adorable and straightforward pieces of jewellery that every woman must-have. Get them today, and they will laminate your life.