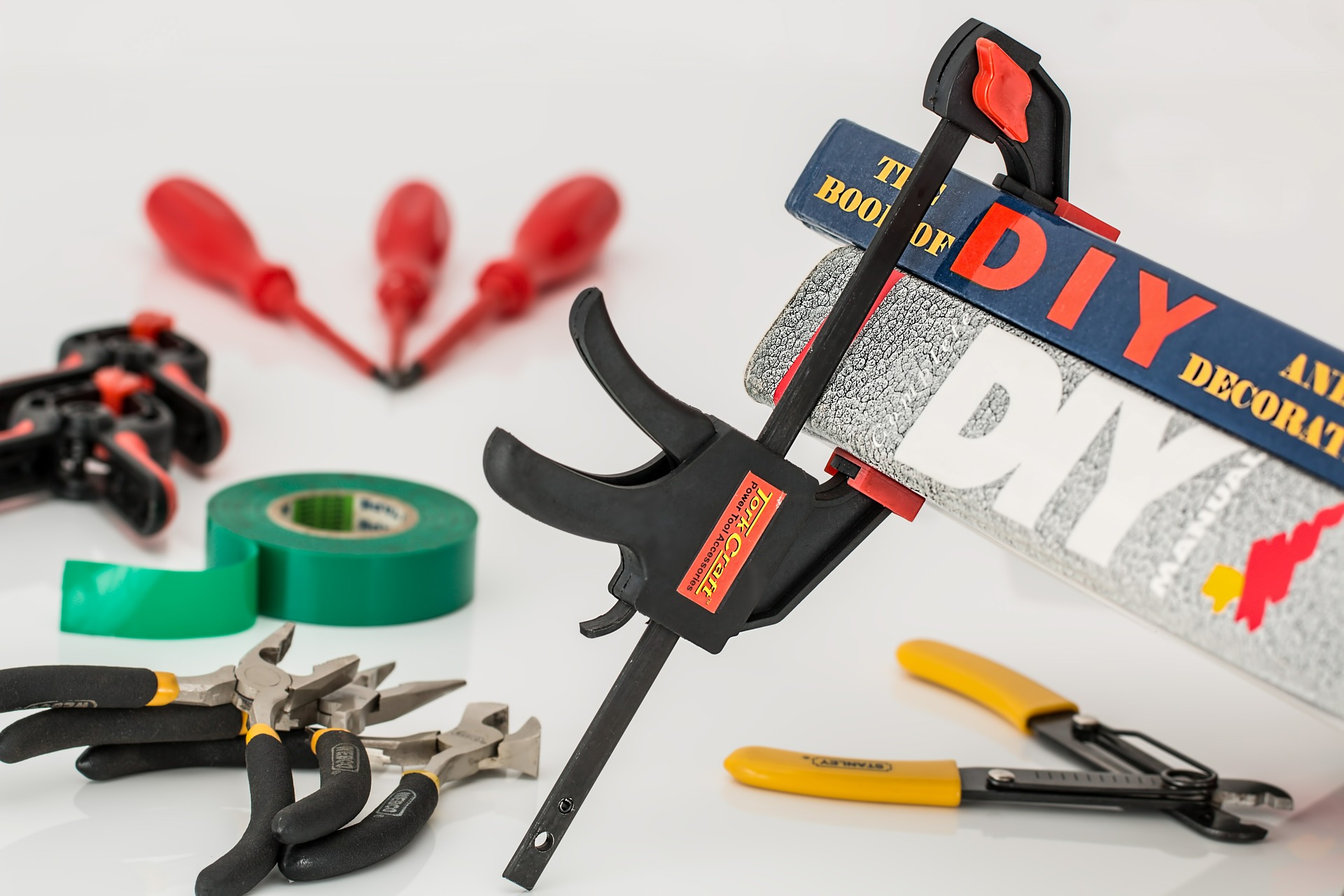 How many times have you clicked on an article that claims it's the ultimate list of budget home improvement ideas, only to find that most of the items on the list cost several hundred dollars or more? That's more than most people can afford.
This is the ultimate budget list you've been waiting for. For $100 or less, you can pick and choose any item on this list to potentially transform the look of your home.
New Fireplace Screen
A new fireplace screen can make your entire fireplace hearth, mantel, and surround look like a new piece. It's really the centerpiece of your fireplace, so it's worth updating it to something classic and sophisticated, and it doesn't have to be expensive.
Of course, you can find new fireplace screens that cost several hundred dollars, but there are also high-quality, aesthetic screens that can truly fit your poor-man's budget.
Paint the Front Door
Buy a quart of exterior paint (which averages around $15 for a quality product), a couple of paint brushes (approximately $5), and you can give your home's exterior a stunning facelift for a grand total of $20. Choose a vibrant color that complements the trim work for best results.
Best of all, this $20 update will raise your property values. One report indicated that painting your front door certain colors can raise your property values as much as $6,000!
Strategically Place Plants
You'll want to be selective in choosing plants for your home, as they can get expensive. However, there are many budget, low-maintenance options that will make your home look great, especially if you know where to shop.
For example, Walmart has great prices on live plants. Of course, some of their selection will be low-quality and wilting (which is why they're cheap), but if you're willing to hunt, you can find some healthy plants that you can nurse to full bloom. For fake plants, IKEA and Target typically provide an excellent, budget-friendly selection.
Placing a few plants around your home will not only brighten it up, but it will also benefit your health. Research shows that including nature—even fake plants—in your home boosts your mood, staves off depression, and helps productivity and motivation.
 Frame Your Mirrors
You likely have a few builder-grade mirrors throughout your home that are utterly boring. They were affordable and easy to install, but they don't do much for the room.
The solution is simple if you don't mind a quick DIY project: frame your plain mirrors. Cut four boards to 45-degree angles, paint them the color of your choice, and glue them to the edges of your mirror. It'll probably take you a couple hours and maybe $30 to do the whole thing.
If you don't possess the tools to create 45-degree angles on your lumber, many hardware stores will cut the wood for you for an upcharge. Just bring your precise measurements (down to a 32nd of an inch) with you when purchasing your wood and ask an employee to make the cuts.
Install a Few Carved Corbels
Corbels are Victorian-era accents that were typically added to tables, door frames, and other furniture as an embellishment. They fell out of fashion years ago, but today's shabby-chic trends have revived their popularity.
You can find run-of-the-mill corbels at a craft store or ask a carpenter to make custom pieces for you, but these are typically expensive. Instead, head to a nearby salvage yard, flea market, or antique shop and bargain for a set or two of these beauties.
Depending on the size and style, you can easily get at least two for less than $100 and attach them to a door frame, the space above your bathtub, your breakfast nook, a boring fireplace mantel, between upper cabinets, or any other space that you see fit.
As you can see, you don't need a lot of money to make a big difference with your space. With a little work and imagination, you can basically transform your home without breaking a sweat or the bank.