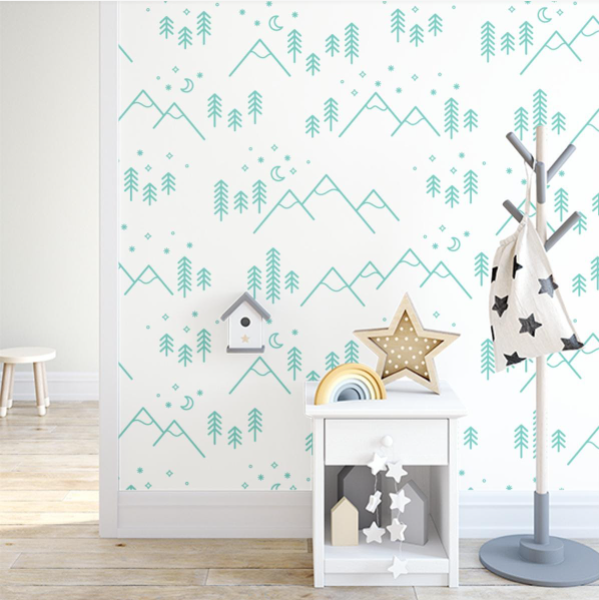 Bedtime is a special time for parents and children alike. The bedtime ritual helps us wind down from the day and prepare our bodies for sleep. Kids also enjoy sleeping in their beds, especially during the summer months.
But what kind of bedding should you choose for your child? Are there ways that you can decorate the kid's bedroom and make it sound and seem better? There are several options out there that you can try right now. Here are some super cute kid bedroom ideas that you can try. 
Wallpaper Accent Walls
If you want to add a little bit of color to the room without making a big change, then wallpaper accents might be just what you need. Stick on Wallpapers come in many different patterns and colors, so you'll have no trouble finding one that will match with the rest of the room. If you don't like the look of wallpapers, then you can always paint over them later on.
Consider White Walls
White walls are classic and timeless. They go well with almost any type of décor, but they do require a lot more upkeep than other types of walls. To keep white walls looking great, you'll need to repaint every few years or so. It's easy to get a new coat of paint on white walls, but if you live in an area where it gets cold, you may want to consider painting the walls a darker shade of grey. This way, you won't have to worry about having to repaint as often.
DIY A WALL MURAL
A mural is another option that you can use to give your child's room a unique feel. These murals are made by applying art directly onto the wall. They're usually very large and colourful, which makes them perfect for giving a room a pop of personality.
Use Decorative Pillows
Pillows are a great way to add color to your child's bedroom. They're inexpensive and easy to replace whenever they start looking worn out. Plus, pillows are something that most kids love, so they're sure to fit into the overall theme of the room. You can find pillow covers online that you can easily slip over the existing pillow.
Neutral colors that will grow with you
When choosing colors for a kid's room, stick to neutral tones. Neutral colors are easier to mix together and work well with all kinds of styles. For example, you could use a soft yellow for the walls and a bright blue for the ceiling. Or you could use a light green for the walls and a dark brown for the flooring. Either way, these colors will blend nicely with everything else in the room.
Floral wallpapers
Flowers are a fun way to bring a little bit of nature into a child's room. Kid's room wallpapers are available at most home improvement stores. Choose a pattern that matches the style of the room, such as stripes or polka.
Conclusion
Kid's bedrooms are important parts of homes. They provide comfort and safety for children and help them relax at night. With that being said, it's important to make sure that the rooms are safe and comfortable. When designing a kid's bedroom, remember to incorporate fun elements such as artwork, toys, and decorations. Also, make sure that the room has enough space for a comfortable place to play and relax.