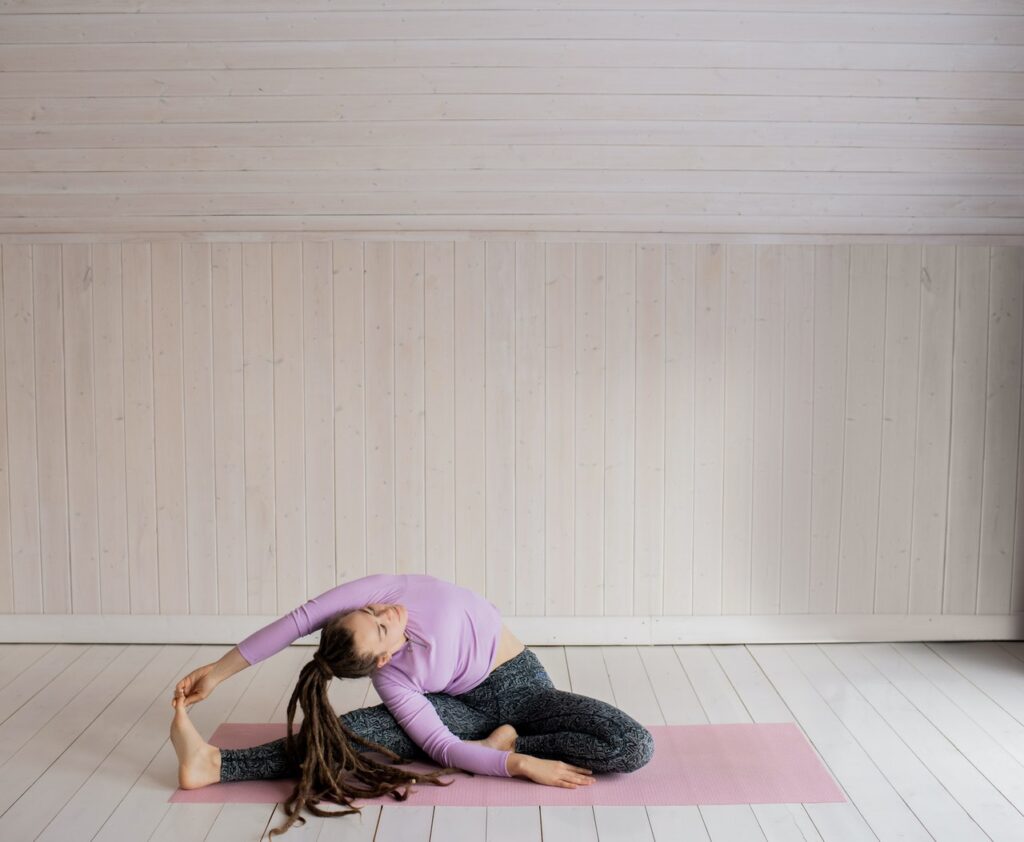 Are you tired of trying to squeeze in time to your daily routine for your regular Yoga class? Being so busy with work, family and home routines leaves little time for much else but regular exercise is so important for your mental health. Have you considered a DIY at Home Hot Yoga Room? That way it eliminates the added pressure of trying to fit it in around all your other daily chores, rushing to get to the class on time will no longer be a problem and it also eliminates the time needed to travel to and from your yoga studio. You may be wondering how you could possibly make your own hot yoga room at home but I can assure you it sounds much more difficult than it actually is. 
What You Need For A Home Yoga Room
Well, the list is actually very minimal, all you need is a bit of space and the ability to warm your room up to that totally sweaty temperature of 105 Fahrenheit! Again, being able to warm a room to that kind of temperature cannot be done using a regular heating system so it may seem impossible. Nothing is impossible with The Hot Yoga Dome. If this is the first time you are hearing about the Hot Yoga Dome then prepare to be amazed. What the Hot Yoga Dome can offer will be beyond your expectations and you will be wondering why you have not looked in to it so much earlier.
What Does The Hot Yoga Dome Include
When looking in to the features of The Hot Yoga Dome you will notice that the domes that are available come in a range of sizes. This is such an important feature as it means that you can use The Hot Yoga Dome depending on the size of room that you have available at your house. If you prefer to use a smaller space then that can be catered for but if you enjoy having a larger space and you have that room available in your house then even better, that can be catered for too. There is no extra time needed to put up The Hot Yoga Dome as one of its promising features is that it can be inflated within one minute and then by the time you get to your bedroom and changed in to your finest hot yoga gear The Hot Yoga Dome will also be heated to the right temperature. It can be heated within 5 to 10 minutes and for someone with a busy and very hectic schedule this is exactly what you need. Getting dressed and walking straight in to the Hot Yoga Dome to get straight in to your Hot Yoga Program and postures, there is nothing more time efficient on the market. It is so easy to put away too, it is easily deflated and compact to put away until the next time you want to use it or to save even more time it can also be left up if you have that spare room. So, it is a no brainer, having your own Hot Yoga Dome at home will save all that rushing and pressure and you will relax and enjoy your yoga class at home.