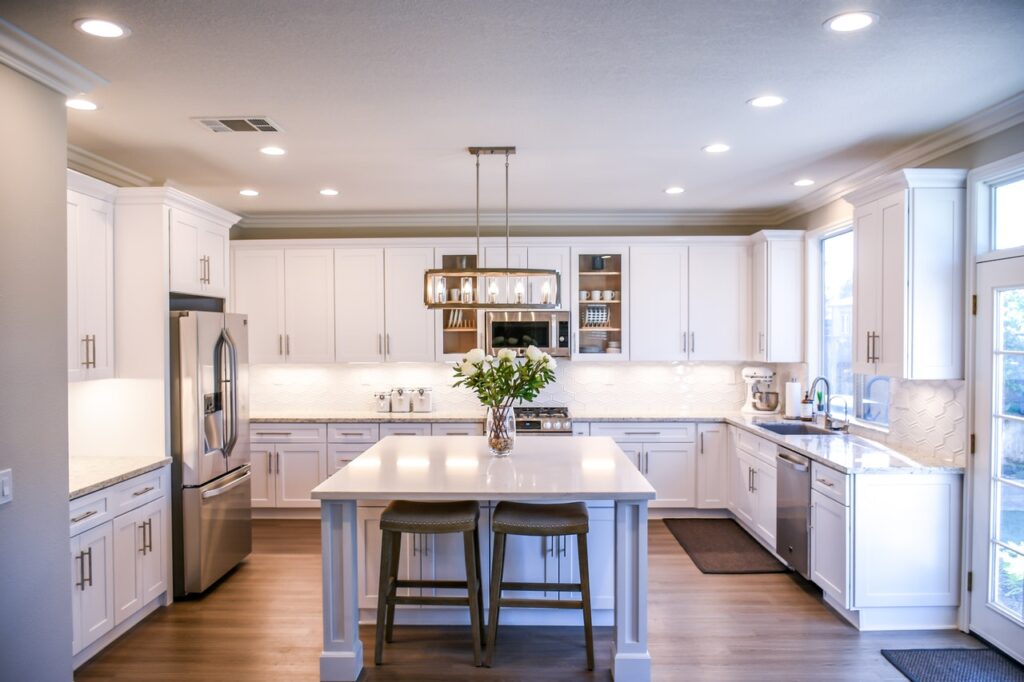 One of the most critical aspects of renovating or building a kitchen is choosing a suitable flooring material that will best fit its needs. And while there are a staggering number of viable options to select like porcelain tile, limestone, and cork, one material that remains popular with many homeowners is laminate. 
Read on to find out a few advantages that laminate floors for kitchens from the likes of https://www.woodfloorwarehouse.co.uk/laminate-flooring/kitchen offer over the alternatives.
1. Versatility in design
One of the unique qualities of laminate flooring is its versatility. You aren't limited to a specific look; this material usually comes in a wide range of diverse colours, styles, and patterns. For example, you can choose a design that looks like hardwood to get its elegant and timeless look without spending a small fortune on the real thing. There are also more contemporary designs for those whose homes look sleek and modern. Whichever aesthetic design you opt for, you'll surely find a look that will fit your needs.
2. Cheaper than other materials
Another appeal of laminate flooring is that it's relatively cheap and inexpensive to buy when compared to other materials such as hardwood, natural stone, or tile. They also provide homeowners with a lot of savings on labour costs since they can be installed easily without the need for the expertise of trained professional contractors.
3. They come out with fewer defects
The main draw of laminate flooring is that it's made to look as real as its intended design while being free of the flaws that are usually associated with the style. One good example is a natural stone as it can, on occasion, have parts or pieces with different patterns and colours. And this can look more than just a little out of place from the overall design. With laminate, however, this issue is non-existent.
4. It's Hardwearing and durable
Because a layer of clear wear is usually included in laminate flooring, the material remains protected against stains, fading, and even scratches. And because of this, it can stand up to the abuse that kitchen floors get on a daily basis, making it an ideal choice for homeowners looking to keep cleaning, maintenance, and repair costs as low as possible.
Rather than feeling forced to replace it after a few years, you can trust in the knowledge that it won't begin to buckle after a little regular wear and tear.
5. Cleaning it is Incredibly Simple
Cleaning is usually a concern when it comes to choosing kitchen flooring. And because of the surface of laminate flooring, it requires very little effort to clean. In fact, sweeping and mopping it regularly should be more than enough to keep it looking pristine.
Because of the numerous benefits that it offers, it's not surprising that many choose to use laminate for their kitchen flooring. However, make sure that you go for quality brands. In this way, you'll be able to reap all the advantages of laminate flooring, and ensure that it lasts – and keeps your kitchen looking brand new – well into the future.