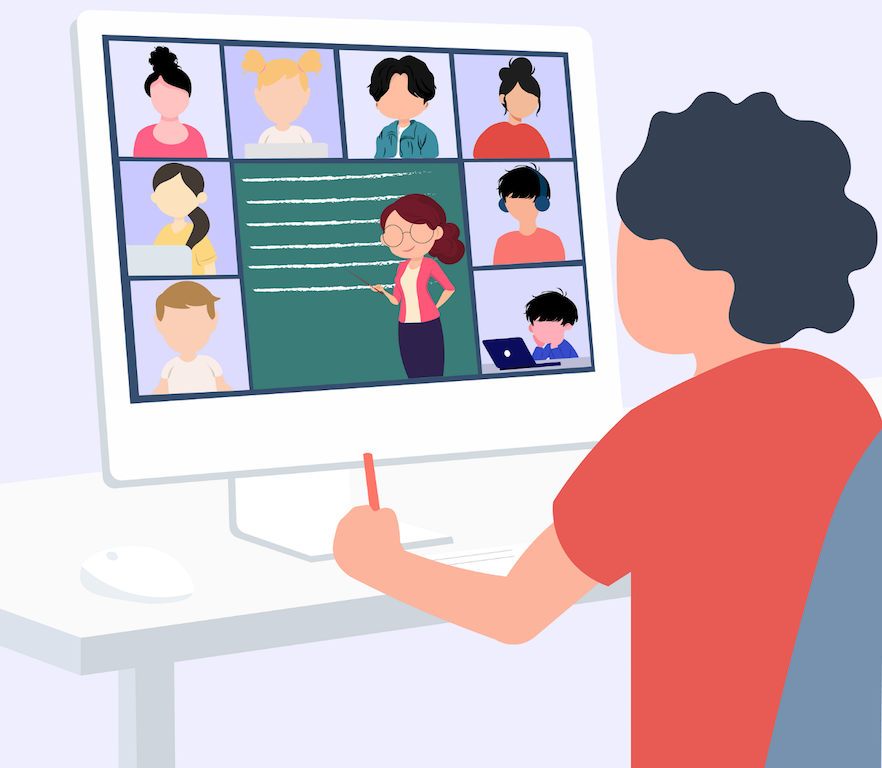 Some people like online learning because of their introverted nature, while others use this learning model to juggle job, life, and school. Although remote learning is not a new concept, the coronavirus has increased its popularity. Data from federal sources states half of all college students in the US take at least one online course now. Universities have also equipped themselves with the necessary technologies and resources to make distance learning more manageable for young students and professionals seeking to advance their careers.
However, the challenge of choosing a course that matches your interests and needs remains. It's probably become harder since there are more options to choose from now. So, how do you select an online degree that will get you the best return on investment of time and money? How do you know which one is best for you with so many options available? What should you look for when applying for an online degree? To help you navigate, here are some factors you should consider before making a final choice.
Is the degree accredited?
Accreditation ensures the institution meets essential quality standards and enhances the program's credibility. Therefore, it's important to consider a university's ranking and accreditation when choosing an online course. Although it does not guarantee employment, it does increase your chances. For example, an AACSB-certified online general MBA program is more likely to add value to your resume than one that isn't. Similarly, healthcare-related degrees must meet accreditation standards to ensure graduates are qualified enough to practice. So, always go through these details when shortlisting your choices.
Accredited programs can also help with financial aid, so choose an accredited institution if you want to avoid too much student debt.
Compare tuition fee
An expensive program does not guarantee good education, nor does it guarantee employment. Similarly, a low-cost degree does not imply low-quality education. So, compare the cost and best return on investment for the same qualification. An affordable institution sometimes provides better learning and employment outcome. So make sure to do a cost-benefit analysis before applying for an online program.
The program's base tuition is rather easy to locate since most websites have that information displayed in bold and clear fonts. But be sure you are aware of any additional fees that may be charged.
Evaluate the quality of the curriculum
Compare whether the online degree's quality and faculty are the same as the institution's residential degree. Before you apply, double-check the program description and features of the degree you're considering. Look out for virtual labs for online simulations and discussion forums to connect, share and build knowledge with other students, which will improve your learning experience. This part of the curriculum helps you apply your skills in real-life problems and sets you apart from others.
Select a program that isn't designed merely for passive information, but also for active participation in gaining knowledge. While the delivery method for an online degree differs from that of a traditional on-campus degree, the program's content and the outcome must be the same.
Look for tech support
Technology is vital in online learning since you pretty much can't learn without it. If you look at how that institution uses technology to enhance the learning experience for students, you can quickly determine the standard of teaching it provides. How effectively is it being used?
Evaluate the learning management system the institution utilizes to deliver content and its support tools. Ask about access to the course's digital resources as well. A good online institution will have the same access to university resources for online and on-campus students. These should include career advice, student experience resources, library resources, and communication tools.
Does the program enhance your chances of employment?
Many people consider getting a degree a stepping stone toward professional growth. The majority of people who obtain an online degree do so to improve their current work or swap careers. So, consider your prospects and what you want to do.
You can research online to check career growth and earning potential. Websites such as the US Bureau of Labor Statistics have updated statistics that might help you decide what to study. Also, check the websites you're considering for updated information on employment. Reach out to alumni networks to talk to people directly to better understand what the future holds for you after completing a particular course.
Look for other student services
Institutions are happy to assist students in submitting their application for admission to a degree program, but how will they assist them after that? Look into what kind of resources are available to online students. It will show you how dedicated the educational institute is to enhancing your experience. For example, does the institute offer hybrid or synchronized learning? Does it provide financial aid? Does it provide career counseling or mental health counseling? Additional services can help to improve your overall experience and ensure you stay focused on your academic and professional goals.
Conclusion
As online education grows in popularity, particularly among working professionals, more options are available to choose from. Since investing in your education is an investment in yourself, be sure you choose the right degree and institution. The tips mentioned above should help you navigate your choices and decide the right program more straightforward.