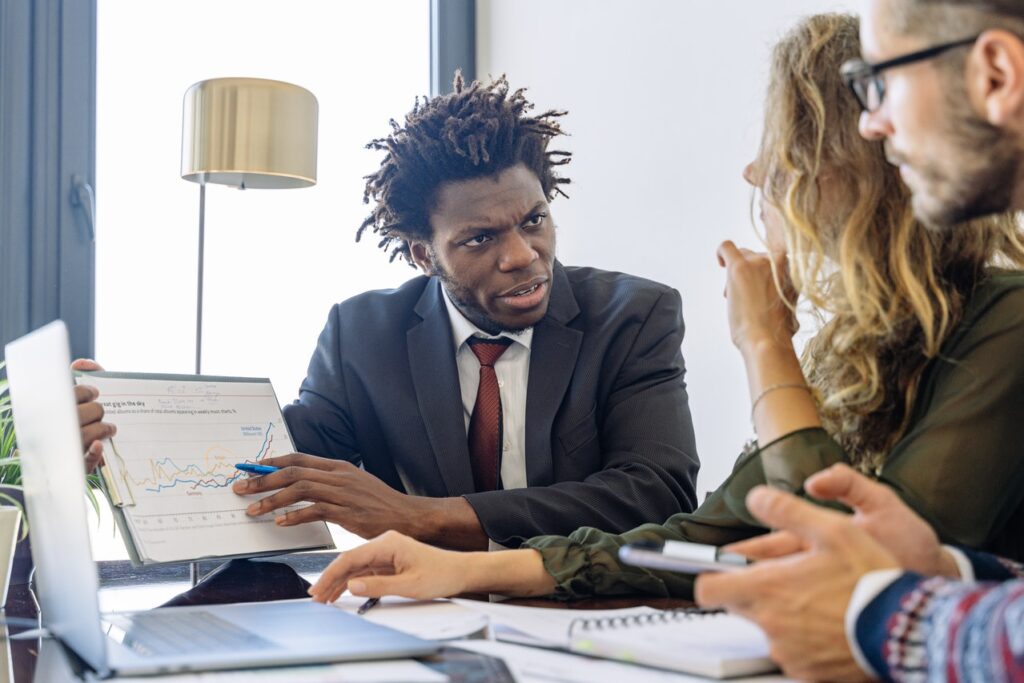 A financial expert provides financial services to businesses, investors, households, and individuals. They help their clients manage their wealth planning and financing options, provide sound investment advice and help manage their assets and investment portfolios.
If you're making independent financial decisions for your business, you risk negating the economic factors that may influence your business's bottom line. Moreso, wearing too many decision-making hats increases the margin of human errors, putting your business at a higher risk.
Ideally, you must hire a professional with a valid certification and prior experience in dealing with various financial management services. The larger your organization, the more crucial decisions you need to make, which calls for experts in the field. Alternatively, you can hire a specialized consultant in a particular field for specific financial guidance.
Let us look at some more crucial reasons for hiring a financial expert.
Proactive and Regular Financial Services
If you manage a large organization and do not have the time to check all the finances, that is when you require a financial advisor the most. One way to look for a financial planner is to look for those who passed a professional finance certification from Wiley Efficient Learning, a major platform providing professional certification courses. It will help you ensure the credibility of the individual.
A proactive financial planner will regularly check your account details, payment schedules, and financial statements and monitor your bottom line – updating you with an action plan when necessary.
Professional Expertise
Being an expert in any field means knowing about the best practices in the industry. It means drafting the best plans for your firm with minimal flaws. They will immediately solve complex problems you would not have thought of. They can do this because of their knowledge, skills, and experience, enabling them to tackle every problem and provide realistic solutions.
Higher ROI
Making sound investment decisions can be challenging when there's doubt, especially if you are unaware of good options and do not know where to start. Every business requires investment to grow and expand. However, it would help if you hired a financial expert as they would be able to manage the paperwork, such as calculating return on investment (ROI) before finalizing an investment decision.
A financial consultant will consider all the factors while calculating the ROI plan with expected returns and investment costs.  Their recommended financial investments would offset the cost of hiring a financial expert. Therefore, hiring a financial planner is a no-brainer regarding cost. They will set an investment amount while considering your company's finances so that you can plan long-term.
Coordination
Your financial consultant can collaborate with relevant stakeholders and employees, such as your attorney, accountant, marketing manager, or tax consultant. Collaboration of all the relevant parties means they will keep each other in check and protect your business's and best interests. This would ease your burden of wearing too many decision hats and overseeing your business more effectively.
Reduce the Risk of Emotional Decisions
Suppose you invest in frequently fluctuating markets, like commodities, real estate, stock exchange, or forex exchange. In that case, the drastic fall or rise in the prices can cause panic among investors, making them withdraw their money too soon. According to research, those who derail from the investment plan behave behaviorally.
If you abandon a well-planned investment strategy midway, it can cost you in the long hall. Financial planners take the emotions out of the equation as they have a better understanding of these situations. So, if you hire a financial specialist, they can also coach you on creating better plans to get the best ROI.
Implementation and Monitoring
Particular situations may require you to tweak your business financial plans to meet your goals. It can be an ongoing economic recession, unstable markets, a buyer backing out of a deal, an increase in interest rates, etc.
Such circumstances may require you to change your plans. With unforeseen circumstances and uncontrollable external factors, tweaking a plan can be challenging. You might not know where to begin without the correct information.
Here's where hiring financial services will help you secure your finances. An experienced planner will know what to do in the toughest situations by taking risks and creating backup plans to safeguard your capital.
Conclusion
Hiring financial consultants helps you manage your business, whether a startup or a large corporation. You would have to look into details of every business sector, even with a finance department present.
For a business, a financial consultant will review the company's financial strength and help drive the company towards sound financial performance that will lead to overall growth. By hiring a financial consultant, you will better understand your current financial situation and will be able to plan accordingly. Additionally, they will help you cover short-term debt by strategizing a payment plan with you.
Some major advantages of hiring a professional financial consultant include drafting plans to tackle a tricky situation, helping you get out of a sticky financial situation, and dealing with unforeseen circumstances.