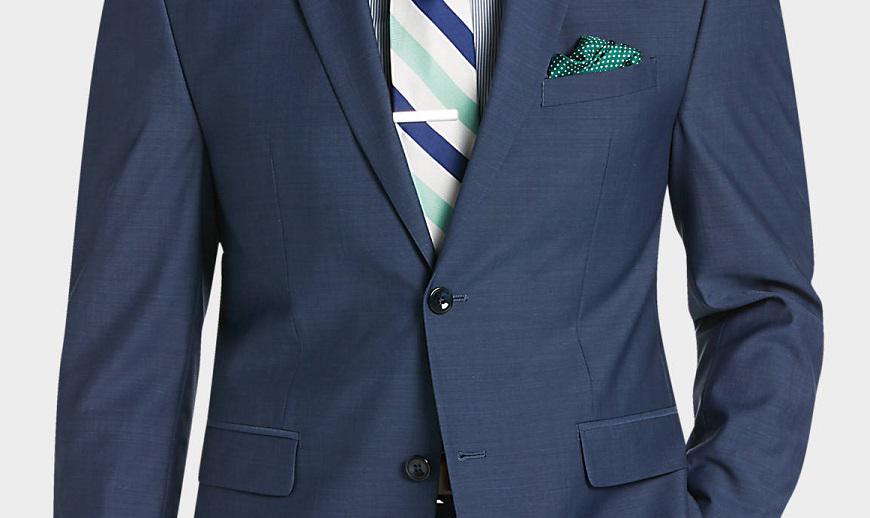 Not every guy has a suit in his wardrobe, but it's a staple item to have. You never know when you might need to put on a suit and go somewhere, so here are all the potential reasons you might need to wear one.
1. Weddings
You can't turn up to a wedding wearing anything less than a suit. Not only will you be in the wedding photographs forever wearing your choice of attire, but you'll stand out like a sore thumb if you're not dressed as classy as everybody else. The good thing about suits is that you can take your jacket off if it's a little hot in the venue, and you'll still look smart in a shirt and waistcoat.
2. Christmas parties and other events
Maybe it's the end of the year and your workplace is hosting a party, or perhaps you've been invited somewhere swanky as a plus one. You can buy beautiful textured suits, which are suitable for all occasions, so if you're planning on shopping around to get the perfect fit for a special occasion, there's definitely plenty of choice. If you have the time, make sure you try on various styles in order to find the right one for you.
3. Funerals
Guests paying their respects at a funeral are expected to dress in a smart way, so a suit is necessary if you want to seem respectful. You should ideally dress in a black, navy or dark grey suit, but any dark colour will be suitable. Don't worry too much if you don't have a jet-black suit to wear – there are usually plenty of people wearing navy, grey, brown and other dark shades of various colours.
4. Dinner party
We don't all get invited to dinner parties often, but when you do, it's your chance to dress up. You can wear a casual suit, such as a suit without a tie or a jacket over a more casual t-shirt, but this depends on how formal the dinner party is going to be. If you're ever not sure, simply ask the host what the dress code will be.
5. Interview
Whether it's an interview for a university course or an interview for the job you've been waiting for, you should dress to impress. Navy blue suits and dark grey suits are excellent choices for interviews, but the most important thing is that is fits well. If you have a suit but you haven't worn it in a while, try it on a couple of days before the interview to make sure it still fits you well. You may have gained or lost weight or muscle and you might need to update your wardrobe.
6. Meeting or ceremony
Watching family members and friends at a graduation, attending a special concert or occasion or hosting a business meetings are all events, which call for a smart appearance. If you have a job working in business, finance or another sector where you might be awarded a prize or asked to host a meeting spontaneously, you should ensure you have at least one stylish suit in your wardrobe!