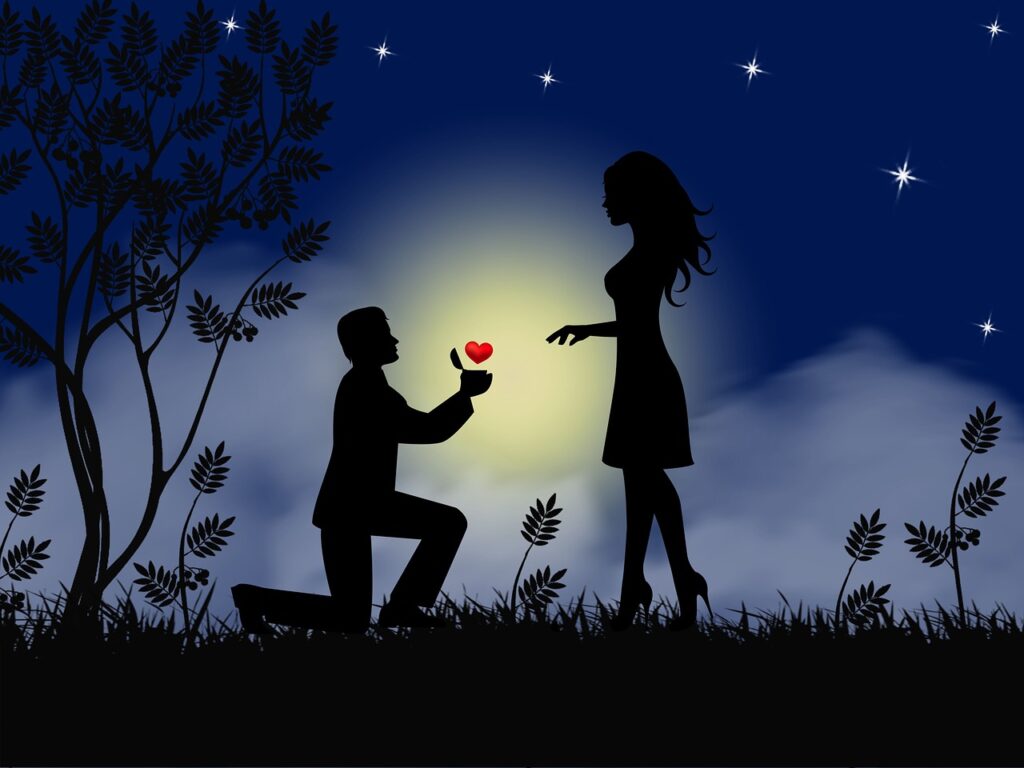 The big day has finally arrived and you've decided to ask the love of your life to marry you. Of course, you want this day to go perfectly.
But there are a million different ways to create the best proposal. Here are a few things to consider before you get down on one knee.
1. Buying The Perfect Ring
The grand gesture always begins with the engagement ring. Between the diamond ring carat size, band material, and cut, there are thousands of variations to choose from. Start by thinking about the style of ring your partner might like.
To get some ideas, ask some of their close friends and family members. They might have some good insight as to what they might like. And don't forget to find out what size ring they are, too.
If you're uncertain, it's always better to go bigger. It'll be easier for a jeweler to resize the ring if it needs to be made smaller.
2. Talk To Their Parents
An old tradition is to ask the parents for their child's hand in marriage. While this may not be necessary for your partner, it's always good to find out ahead of time. This may be an important part of marriage to them.
Rather than asking for their permission, ask the parents if they want to be involved in the proposal. Bringing friends and family together to share in this experience can make it all the more memorable.
3. Hire A Photographer
Usually, people consider hiring a wedding photographer for the actual ceremony and reception. But you might want to consider hiring someone to capture the proposal on camera as well.
You'll have the memory for a lifetime and you can use the photos to share on social media when you're ready to announce it to your friends and family.
4. Decide On The Location
Now it's time to start getting into the finer details of the proposal. The location will set the scene of how it will go. Think about how intimate you want the occasion to be.
Perhaps you want a secluded location, like on one of your favorite hikes together or during a special evening at home. Or maybe you want to be elaborate and perform a grand gesture in a public place, like where you had your first date.
Remember, it's not just about what you want. Think about what your partner would feel most comfortable with as well. They may not like being the center of attention, so a more private setting could be ideal.
5. Plan Out What You Want To Say
You may want to wing it when it comes to your proposal. But in the moment, a person can get nervous and draw a blank. Don't let this happen to you. Plan out what you want to say ahead of time.
Write it down and practice saying it out loud to yourself. You don't have to be afraid if you want to read directly from what you wrote. If anything, your partner will see how much time and consideration you've taken into this special moment. 
6. Consider Asking For Help
Planning the perfect marriage proposal doesn't have to be left entirely on your shoulders. There are plenty of ways to get a little extra help. The more elaborate your proposal plan, the more help you're going to need.
Hiring a professional team of proposal planners will alleviate a lot of the setup so you can focus more on getting your partner to the desired location. If you have a group of friends willing to be a part of the day, see if they can help with the surprise.
Summary
When the moment finally comes for you to propose, take a deep breath and keep calm. If you're choosing to propose, then you've probably already had the conversation with your partner and are on the same page.
No matter how it goes, they're going to be elated by how much time you've taken to make it special for them.