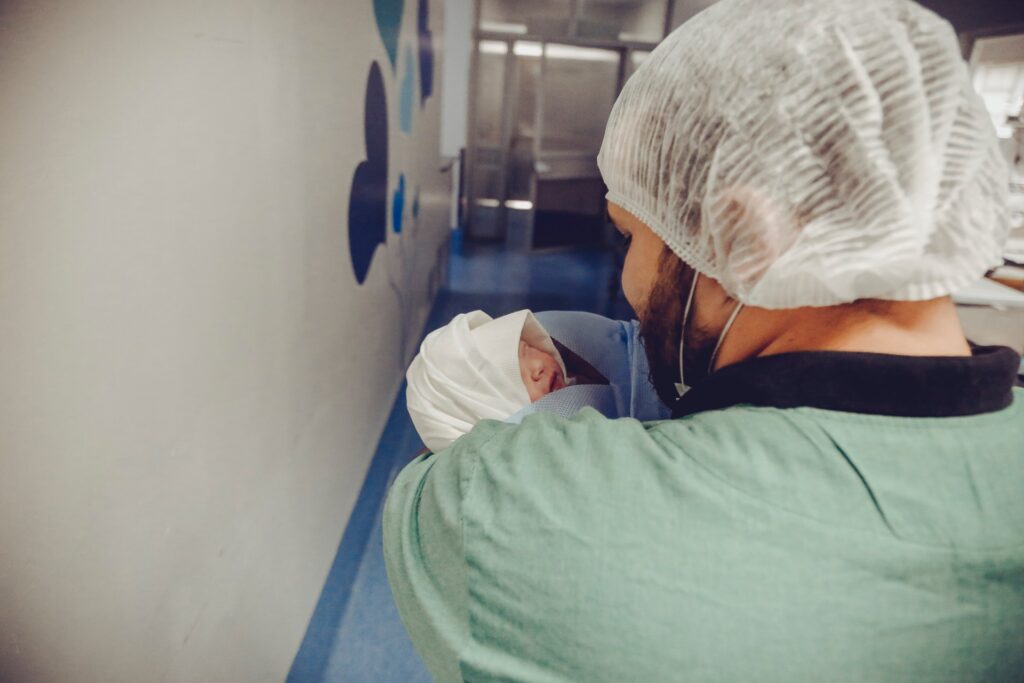 Nursing is a diverse field, allowing graduates to choose from various career options. Neonatal nursing is one of many specializations available to nurses today. Like every nursing specialization, this career option requires specific skills and qualifications to perform the job effectively. Neonatal nurses care for newborn babies, helping them recover from congenital abnormalities and look after them after surgery. So neonatal nurse patients may be the most sensitive and vulnerable strata of the human population. Therefore, these nurses need to be aptly qualified. 
These nurses work in neonatal and intensive care units to treat babies born prematurely.  Therefore, their skills should be all-encompassing, making them ready for their job. Here is a quick introduction of the skills and qualifications you may need to become a successful neonatal nurse.
1. Basic Educational qualifications
For becoming a neonatal nurse, you must be qualified enough to meet the basic requirements of becoming a Registered Nurse (RN). Later you can gain additional skills and education and advanced certifications. In the beginning, you can choose for a two-year associate degree program or a Bachelor of Science in Nursing in a four-year university program. Later you need to receive a certification from the State Board of Nursing to start your nursing practice. The requirements for neonatal nurses can also vary depending on the state and your employer. 
For the initial practice of a neonatal nurse, some employers also prefer their candidates to have a Neonatal Resuscitation Program Certification (NRP certification) from an accredited institution. This certification is designed for healthcare professionals who work with newborn babies in the hospital and introduces them to the concepts and skills of neonatal recovery. 
2. Advanced degree programs
Following primary education, a nurse can acquire advanced degrees and enroll in programs such as MSN or DNP. This way, they can become Neonatal Nurse Practitioners with new working opportunities and better compensation packages. The nursing profession is exceptional because every new degree qualification and certification is highly acknowledged and represents a development point in your career path. Thus, nurses with more qualifications usually acquire better roles, responsibilities, and income streams, which is highly encouraging for an ambitious nurse. 
3. Communication skills
A neonatal nurse works in a highly critical situation. A minor mistake can cost a family the life of their baby. Therefore, the nurse should have foolproof written and verbal communication skills. They should be able to communicate the changing condition of the baby with the on-duty doctors, making errorless charts of the daily changes. Moreover, neonatal nurses also extensively communicate with the child's family; therefore, they must be able to win their trust and avoid making them nervous and stressed than they already are. To do so, they must actively listen and discuss their infant's condition with them. 
4. Attention to details 
Attention to detail in a neonatal care unit implies that a nurse must be skilled enough to make the correct estimations. A small change in the dose administration or mishandling of the laboratory specimens can jeopardize the life of the infants already fighting for their lives. Moreover, infants undergo development more rapidly than grown-ups; therefore, a nurse must be familiar with all the developmental stages, especially for babies born prematurely. Each stage requires different care and treatment based on the changes in their health. As a neonatal nurse, your attention should be on potential deviations in a baby's developmental stage, leading to serious health issues. 
5. Manual dexterity 
Babies are small and fragile, with delicate body parts. Because of their size, not everyone can handle them expertly without harming them. A neonatal nurse must have nimble hands and fingers to hold the baby and care for its various needs. They must hold them gently even when babies are making erratic movements. Good hand dexterity allows neonatal nurses to take care of babies while doing their job simultaneously. 
6. Multitasking abilities 
There is no one-job-at-a-time when you are working in intensive care units or a neonatal unit, for that matter. You might be required to look after many patients, administer medications, and take care of other needs. So, you must be fond of multitasking. Being able to make spontaneous decisions, understand, and tackle situations on the go is the trademark of the job of a neonatal nurse. But, in all your professional duties, you can never eliminate the emotional environment around you with the parents concerned for their babies. So, you should be able to navigate your professional duties through this stressful and emotional atmosphere. 
Conclusion
As a neonatal nurse, you might be working as a mother and a caregiver for the babies simultaneously. Often families are not allowed in the hospital's sensitive and intensive care units, so everything about caring for a baby lies on your shoulders. You should be able to think fast, analyze the situation and make decisions on the go. A neonatal nurse should keep in mind there is not an iota of room for making any mistake, as they deal with the most sensitive patients in the hospital. Therefore, they should have all the necessary skills and knowledge before pursuing this career path.