An important part of maintaining full quality management is ensuring the ingredients in your products meet your strict standards. It's easy enough when you're completely responsible for the sourcing of every single component, but few organizations can claim this autonomy. Most partner up with a chemical or additive supplier to help them find ingredients or develop entire formulas for their products. Therefore, it becomes a professional imperative to align yourself with a company that provides superior ingredients that reflect not just current marketing trends and safety regulations but your principles, too.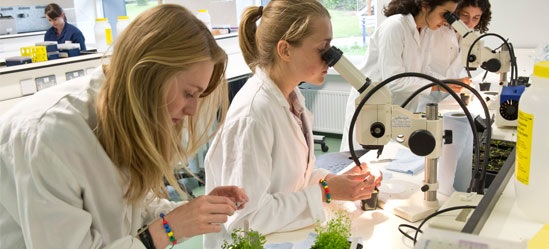 The question of ingredients arises when you're looking to update your formula to better reflect consumers' needs. All-natural, preservative-free, environmentally friendly, and organic products are just some of the growing trends affecting the buying habits of the average North American consumer. As you develop your formula to incorporate these concerns, it's important that you partner with a chemical supplier that can offer advice as technical chemists and process developers. Cambrian is a top chemical manufacturing company that shares their extensive market and product knowledge in order to provide innovative chemical solutions for your growing needs.
Sourced from a global supply network, these solutions involve ingredients that will always meet your needs in regards to performance and quality control. They also have the ability to surpass them, as superior chemical distributors like Cambrian unite your North American industry with international ingredient manufacturers. By broadening your sources beyond your market, you don't just get a trusted source – you also tap into an international market of information regarding chemical and additive regulations. Regardless of the industry in which your business is involved – whether you're in food processing, pharmaceuticals, or something else entirely – the right chemical supplier can make the latest trends in ingredients and development a reality for your company.
Quality control is a fundamental part of your company. Its management is a way for you to streamline your business while also ensuring your products deliver on customer satisfaction. While there are many factors involved in maintaining these standards, perhaps the most important is guaranteeing you start with best the ingredients for your products. Their properties should be considered thoroughly before you adopt them, and there's no better way to vet their inclusion than by teaming up with an experienced chemical distributor. They're committed to sourcing ingredients that reflect your (and your consumers') priorities, so you can offer the best quality goods. When it comes to make decisions regarding where you source your ingredients, be sure to find a company you can trust to know their stuff and have the latest technology to back up their efforts.