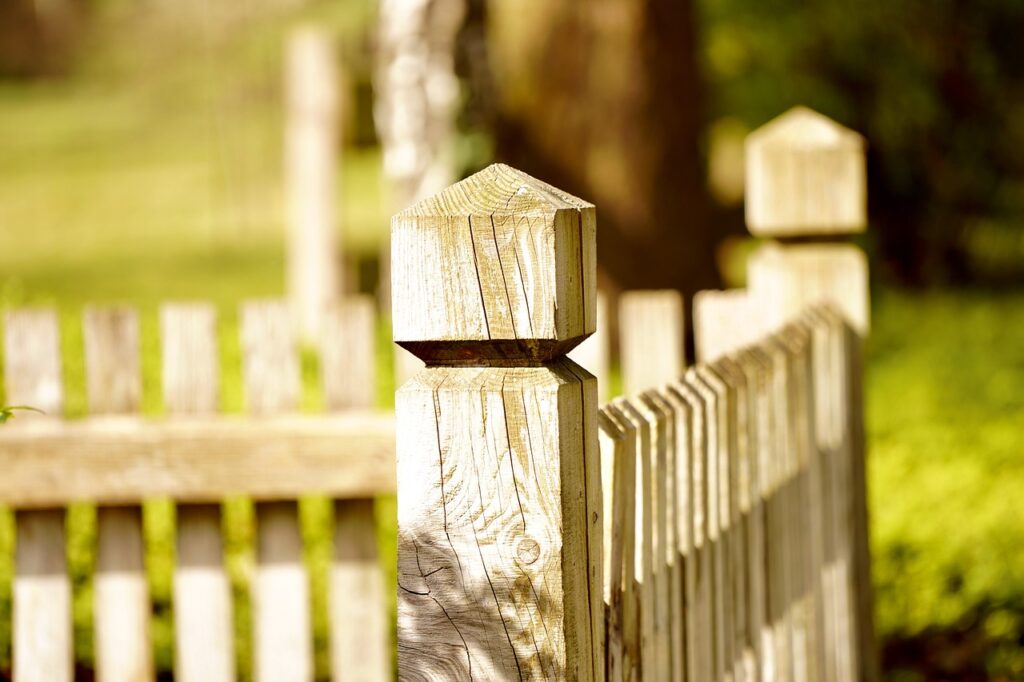 Does your home have a front yard, a backyard, or a garden? Or rather, do you have a garden, and you would want to prevent the neighborhood kids from causing damages to your beloved plants or prevent stray dogs from loitering and littering on your lawn? Perhaps you may want to secure your home from thieves and uninvited guests to easily get access to your home? Or you simply just want to think of a beautiful way to style your front yard? Well, any of it would mean for you to install a fence. A garden fence is a practical way to secure your home from unpredictable and unknown threats. This article will provide you six garden fence ideas that are practical and alluring which are surely worth investing in.
1. Advantages of Installing Short Fence 
Whatever your reason may be, installing a fence gives you multiple advantages. The first on the list of garden fence ideas are short fences. Short garden fences are a great way to keep the beauty of both your home and your lawn. Some garden fences go up to two (2) feet in height and are already enough to keep out stray animals from chewing on your garden fruits. Moreover, a short fence also gives you a wonderful view of your garden from standing a few feet away from your home. If you want to keep your designs minimal, short fences are a great way to suit your desired aesthetic.
2. Ironclad Fencing
To protect your family from thieves and unwanted guests, an Ironclad fence is a perfect barrier to install. To provide a division line between your property and the public space, the ironclad is a fence with a cable attached to it, detecting any cutting, climbing, or jumping off the fence. Not only does an ironclad fence give your home the security you need, but ironclad fencing could also be a fancy way to give your home a magnificent personality. Made of metal, ironclads could be shaped and styled to different patterns and designs. Having various designs you could choose from, an ironclad fence makes it perfect for adding to your garden.
3. Stone Edging for Your Lawn
Dry stone wall buildings are inspired by ancient times. Stone edging is interlocking rocks together to form a beautiful and indestructible wall. Beyond eye-catching and stylish, the stone edging is perfect for landscaping your garden and lawns. Also, it is a cheap way of installing a garden fence for your lovely home. Giving you a natural look by using just stones to build a wall-like fence of your desire. If you are also looking to create a small partition or finishing touches for your balcony, patios, and more, edging is ideal for putting up with your outdoor spaces with clean finishes.
4. Keeping it Traditional, Install a Picket Fence
A Picket fence can prove to be a better fence choice for most houses compared to any type of fencing. Picket fences, although they are not flawless, are surely durable. Also, picket fences are unlikely to encounter serious damages or require repairs. Picket fences are a way to keep your home traditional. A significant advantage is it being insensitive to water, and any associated damage. Picket fences do not rot or rust, unlike metals. It cannot also be contaminated by pests or termites, making it great fencing for your garden. Moreover, picket fences last longer than other types of fences. With less effort for maintenance, installing a picket fence is a practical way for your fencing needs.
5. Contemporary Slat Fence
Having provided you with a traditional way of fencing, Slat fence, on the other hand, is a modern way for your homes. Slat fencing offers multiple benefits, like fast installment and hidden fixings. It is the easiest and best-looking type of fencing in the market. Slats can be customized, allowing you to have total control over the view outside your home and in-through your fence from the outdoors. Slats use horizontal boards or planks. It usually provides a space plank after another to provide and control visibility. If you want to somehow control your privacy from the inside, a slat fence is the best option.
6. Temporary Fence, Fencing Kits You Could Easily Acquire
If you find the idea of large fencing intimidating, you have other options. In the market, there are fencing kits you could easily acquire. Although it is not as durable and life-long, compared to other installed fences, temporary fencing is a practical way to provide your lawn with protection for a certain length of time. An advantage of this, besides it being easily acquired and practical, temporary fences could also be removed and placed back. With temporary fences, you can do whatever you want. Whether today you want a fence on your front yard or tomorrow, you decided not to. You call the shots at a practical price!
Conclusion
Garden fences are a practical way to provide extra security for your home, but it is also fun to give your house a little personality and make it unique from neighboring houses.