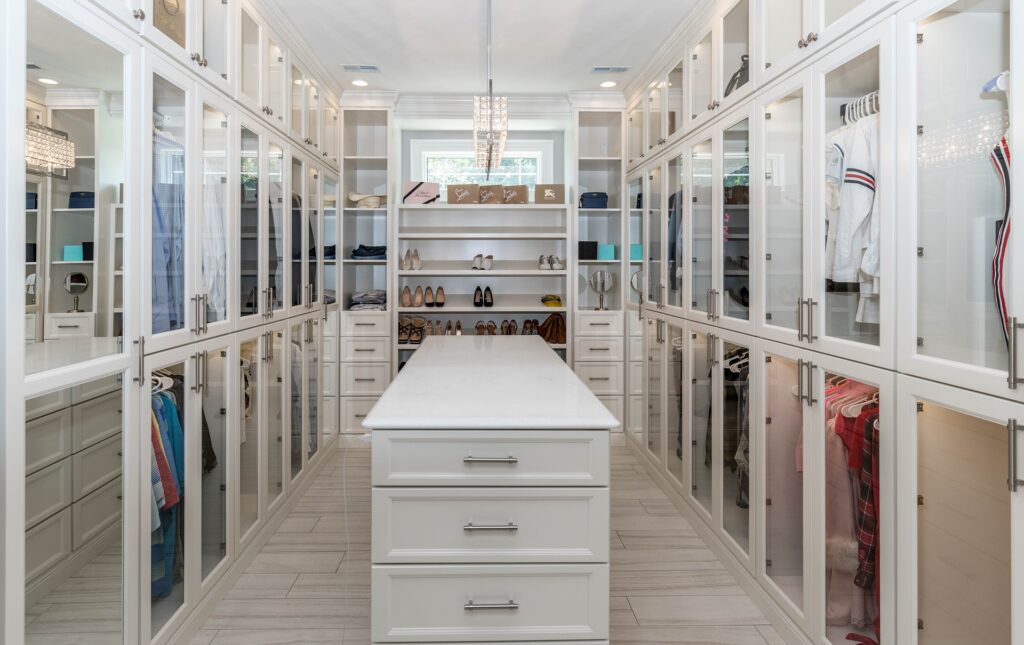 When it comes to wardrobes design, big isn't always beautiful. This is why you'll need to put some thought into your preferred design to ensure that it remains functional and stylish at the same time. The money it will cost you to design a perfect wardrobe isn't that different from an impractical one. 
So, it is crucial that you pick a design that gives you your money's worth. Modern wardrobe designs can either be ready-made or customized for your needs. With a customized wardrobe, you've got a lot of wiggle room when it comes to space, design, and style. 
With standard closets, you don't get to have the luxury of getting exactly what you'd want. The standard sizes offer limited options in terms of color, size, and finish. So, what tips do you need to come up with a practical, well-implemented wardrobe design?
1. Make Sure No Space Goes to Waste 
Your wardrobe space is an invaluable asset when choosing a custom wardrobe design. For instance, with a fitted wardrobe, you'll likely want to go for one that goes all the way up near the ceiling. 
There is enough room at the top of the closet where you can have all the things you don't need to use often. A customized wardrobe that makes use of any available space is an excellent option if you aim to optimize all your space. 
You can also try and get creative with your design by having it in the hallway to your bedroom. If there are any awkward spaces, a bespoke wardrobe will blend in perfectly without seeming too conspicuous.
2. Decide What Goes Where 
Having the perfect wardrobe often boils down to how you plan. The different sections inside will guide you to visualize what it will look like in the end. For instance, a walk-in wardrobe design usually has other areas where you can hang your clothes, place your favorite shoes, and even store jewelry. 
There are times when you might want to have extra drawers to store all your other items to help remain organized. You'll also have a mirror on your hinged or sliding door where you can always check out your outfit before you leave the house. 
3. Choose a Type You Like 
Depending on your preference, the first step of picking out a wardrobe design is to settle on the type you want. In this case, your options can either be an in-built wardrobe or a free-standing structure. The difference is, with free-standing wardrobes, you can always move it to a different room in your home with ease. 
They are a great option, especially if you think you might want to move to another house in the future. On the other hand, customized built-in wardrobes offer you enough freedom when picking out a color and overall finish. Ultimately, it all depends on what you prefer, so it might help to start there.
4. Your Choice of Color 
Most interior designers opt for solid colors when coming up with a design for your bedroom. But that doesn't mean that you can't step out of that zone. 
If you fancy a unique wardrobe, you can take this opportunity to go with a daring, bold color that you're comfortable having in your bedroom. As an added tip, settling on quieter color options gives off a space illusion, which could be an ideal choice for compact rooms. 
In Conclusion
Coming up with your own wardrobe design is an exciting endeavor that can be a lot more fun if you can get it right. If you need more inspiration, it might be a good idea to look around on the internet for better ideas. This way, you'll know exactly what fits you before consulting a design expert.